25 All-Too-Relatable Moments of Life With Chronic Illness
---
There are certain things that only people with chronic illness can truly appreciate. I have lived with myalgic encephalomyelitis/chronic fatigue syndrome (ME/CFS) for over two years now and I have come to know some experiences of chronic illness all too well. I have also come to know I am not alone in these experiences and sometimes humor is a good way to communicate to others as well as personally deal with how you are feeling. So, I've put together a list of just 25 of the many things people with chronic illness face on a weekly basis.
1. When you receive another diagnosis, a.k.a. something else is wrong with you…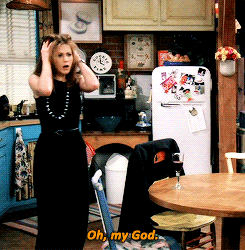 via GIPHY
2. When you're sitting in the doctor's waiting room rehearsing what you are going to say…
3. When chronic illness takes over your life…
4. When you have a flare-up after a few OK days…
5. When it feels like your body hates you…
6. When you try to explain your story to a new doctor…
7. When you've had a long day and just really need to be alone…
8. When you go for a massage to relieve the muscle pain…
9. When the doctor asks if you're feeling any better and you're just like…
10. When you are out but you totally overestimated how much you could handle for the day and immediately regret it…
11. And then when you finally get home and you're like…
12. When the brain fog takes over…
13. When the doctor tries to tell you it's another virus…
14. And when you show up two weeks later like…
15. When you're trying to be positive about the doctor putting you on more meds…
16.  When someone asks you how you are doing…
17. When you're waiting for enough energy to do anything…
18. When you're having a bad flare day…
19. But then you realize how hardcore you are for fighting chronic illness every day…
20. When you remember that you forgot to take your meds…
21. And when the meds finally kick in…
22. When you just give up on your to-do list for the day and watch TV…
23. And then give up and eat whatever you want…
24. Whenever anyone asks you if you're OK and you clearly aren't OK…
25. And finally, when you read The Mighty and feel like people actually understand you…
We want to hear your story. Become a Mighty contributor here.