My Transformation as a Mother of a Child With Complex Needs
---
"I like your tail," our 2 1/2- year- old croons in my ear as she lovingly flips my ponytail around behind my head.
Tail talk is frequent at our house these days, since Ava is obsessed with horses. With a mass of short, dark, curly hair, Ava's ponytail is more like a fluffy bunny tail. That doesn't matter to her. Her imagination has firmly placed a tail on her rear end, which she happily wiggles as she gallops and whinnies around the room, "See my tail?" she laughs with joy.
"I see your tail," I always echo back, believing Ava can sense my reciprocal joy as I giggle along with her. What she can't sense, though, is that when she aimlessly plays with my hair, bestowing her finest toddler compliments on it, there's a lump in my throat. To her, that's just a cute little ponytail that mommy is sporting. To me, it's a symbol of how far I have come.
When I gave birth to our second daughter, Ava, in 2014, I had long, dark hair. I envisioned she would love to run her hands through it as I nursed her, much like her older sister did.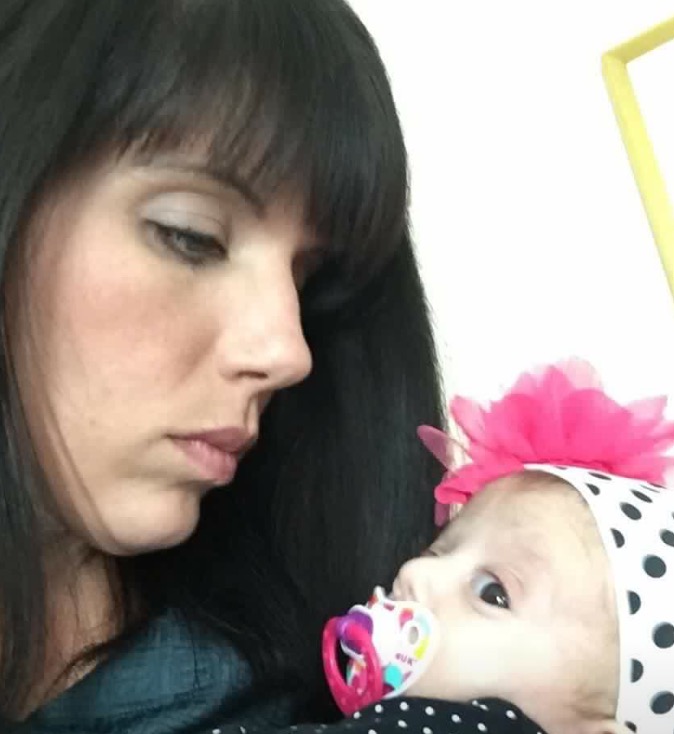 But Ava was born with a common airway defect, laryngomalacia, that prevented her from nursing. It also made drinking a bottle a laborious and often a painful experience as she vomited up the breast milk (and later formula as we battled a milk protein intolerance) that we worked so hard to get into her.
I didn't envision her having two surgeries before she was 4 months old; or that she would develop a complication after the second surgery that would keep her hospitalized for nearly a month. Her first Christmas and New Year's Eve were not marked by festivities, but by multiple tests, painful procedures and the placement of an NG feeding tube while her body tried to recover and heal.
That hospital and all that happened inside of its four walls changed me.
Night after sleepless night, I shivered on the hard, blue bench by the drafty window of Ava's hospital room, trying to squeeze in a few minutes of sleep before the next vitals-check woke her. I not only contemplated our daughter's life, but I contemplated mine.
At 37 years of age, I thought I had a pretty firm grasp on who I was. However, there in that hospital, I was suddenly no longer the woman, the wife, the mother I had been or the one I recognized. My heart could never unfeel the pain and uncertainty that it had felt; my eyes could never unsee the pain my baby had gone through; my ears could never unhear her cries or the cries of the other children who surrounded us.
I didn't look at myself much during that hospital stay, but when I glanced in the mirror quickly each morning to throw on a little makeup and pull my hair into a ponytail, I struggled with who I saw.
I had entered the hospital as a mother whose child was having a surgery that was supposed to alleviate the problems she had been experiencing. Yes, I was frightened, but I naively never considered the surgery would lead us down a path of continued issues. Now, suddenly, I was the mother of a child with complex medical issues that the doctors were trying to fully understand.
Although I was proud of that woman I saw staring back at me, for her strength and perseverance, I still needed to fully embrace her. While I had been permanently transformed on the inside, my transformation was not yet visible on the outside — until I chopped off my long, thick, black hair into a short pixie.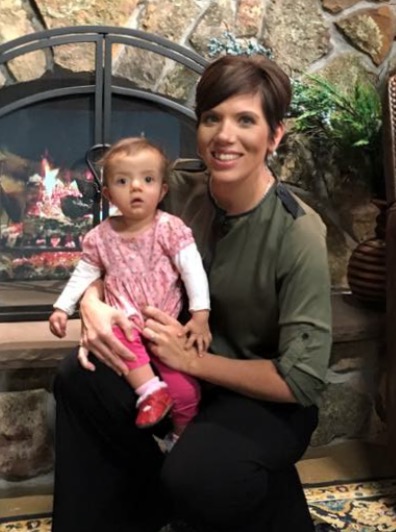 "New Year, new 'do!" I remember posting on Facebook a couple of weeks after Ava was discharged from the hospital on New Year's Day. Very few people knew of the struggles we had gone through with Ava over the previous month or even the months proceeding it, so I'm sure most people simply chalked my bold haircut to my unique personal style. Little did they know it was the final piece of my transformation.
I know many women cut their hair after a great loss or change. I cut my hair along with the last of the woman who had entered the hospital that cold December day preparing for her daughter's surgery. She was gone. A new woman — a little battered and broken, but stronger, bolder and wiser — had emerged.
I wore that stylish little pixie cut of mine like a badge of honor through the early years of Ava's life — years marked by incredible growth and achievement on her part. She transitioned out of therapies, weaned from her feeding tube, caught up on her milestones.
As Ava continued to grow in health and strength, I began to consider that maybe, just maybe, I could be a mother of a child with complex medical needs, while still remembering the woman who gave birth that hot, summer day in 2014, full of excitement about the baby girl she was hoping would find comfort in the warmth of her mother's long hair.
So here I am now, many months later, sporting my little ponytail as Ava twirls it around with love. No, she may not have fondly buried herself in my hair as a baby, but she gleefully plays with and messes up my hair now as a toddler. And these moments are powerful to me.
To the average passerby, I know I look just like any other mother. To my daughter, however, I'm this exciting new creature. A mommy who has a tail. And to me, I'm the woman who is whole.
We want to hear your story. Become a Mighty contributor here.
 Thinkstock banner photo by: ivary