August 11, 2017
The Photo That Shows My Everyday Life With an Invisible Illness
---
There are many photos I wish I could post about my condition. I want people to understand what it's like to be chronically ill – to have deep fatigue, brain fog, aches, pains, depression, and a myriad of other symptoms that you have to push aside each day. I put on a smile to hide my weariness that words can't really describe.
My illness is invisible, which is both a blessing and a curse. An invisible illness, meaning one that ordinary people wouldn't realize based on your appearance and lifestyle, is a blessing because I can have moments where I pretend to be "normal" and have a regular, healthy life like so many people take for granted. But on the other hand, an invisible illness is also a curse because it becomes so much harder to explain to people about my condition and harder for them to understand that I truly don't feel well.
So what's one photo I wish I could post? This one – me lying in bed, exhausted, achy, and unable to move.
They say a picture's worth a thousand words, and this picture shows a normal part of my life – an occurrence that has happened more times than I can count but is something I rarely talk about. I don't know what it is like to be able to get through the day without having to lie down.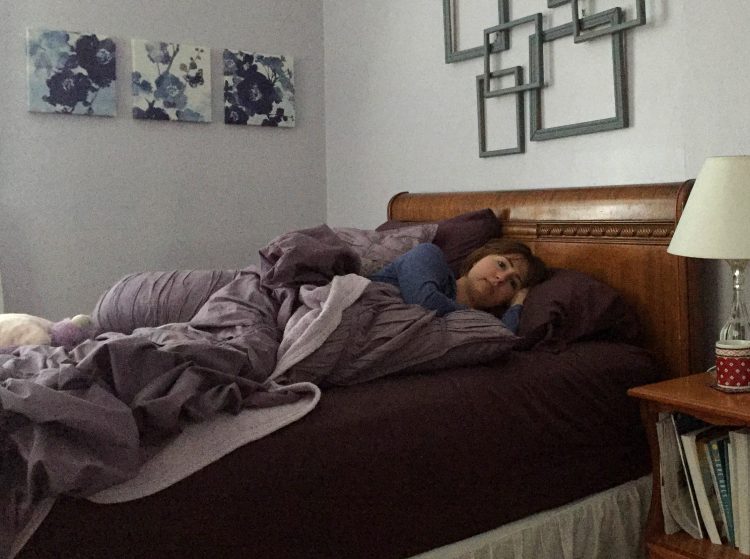 This picture helps me admit that I still struggle with my illness, despite looking normal and leading a somewhat normal life. This picture helps me validate my illness, reassuring me that it is not all in my head.
This picture helps me share my story with others, encouraging them to realize that chronic illness is a battle I fight every day. Having support and understanding are two of the most meaningful things someone like me could ever wish for.
We want to hear your story. Become a Mighty contributor here.
Thinkstock Image By: anonymous6059