October 3, 2017
Prying Eyes and Unfiltered Mouths: What Happened When My Invisible Illness Became Visible
---
I never had what most would consider a healthy self-esteem; with an older brother who emotionally abused me throughout my childhood and early adult years, I was somewhat behind the eight-ball from a young age in the self-love department.
At 10 years of age, I was diagnosed with Bell's palsy – temporary paralysis to one side of the face. It lasted for many weeks, through which time I was forced to continue school. I recall being laughed at by other kids, called a "monster" and even told by a teacher that it was best not to smile as my now "cock-eyed smile" only drew more attention to my condition. I still don't like my smile.
As humans, we are biologically wired to notice that which looks different or unique from the "norm." As a child, I knew nothing of biological wiring, so being stared at and made fun of for a half droopy face was purely hurtful. As an adult who has gained some understanding of biological wiring, the sting of the stare is less, though that does not always remove the hurt, or make the act OK.
At 43 years of age, I have recently had a nasal tube inserted; I have diabetic gastroparesis and can no longer eat food without vomiting or experiencing various levels of excruciating pain, so I am now tube-fed directly into my small intestine for up to 12 hours each day.
Having had several temporary visible tubes throughout my adult life for various procedures, I felt I was mentally and emotionally prepared for the visual impact of a nasal tube. Then I looked in the mirror post procedure; it was clear I never could have prepared for the flood of past emotions to surface, or for the personal and public impact this tube would have on my self-esteem as an adult.
Personally, it has vastly altered the way I interpret my appearance and made what was once an invisible illness, very visible. I see the tube in my peripheral vision, I feel it physically in my nose and throat always, my hand even meets it when simply brushing my hair from my face. I catch glimpses of myself in mirrors, a white tube protruding from my nose is often all I see.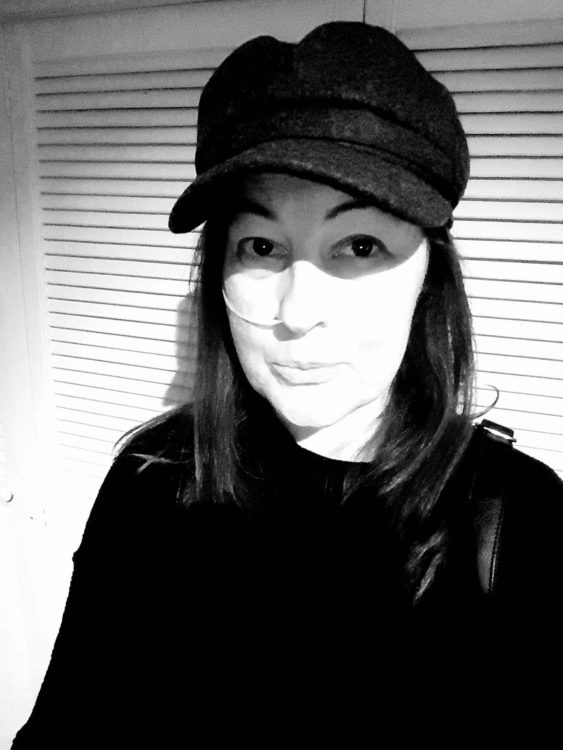 Publicly, the first time I ventured out with my nasal tube was a week post insertion; I thought it best to confront my discomforts as soon as possible. I went to IKEA thinking everyone there would be so immersed in the shopping experience they would not notice the tubed-up woman walking among them. I was wrong. Not only did people notice, they stared, some stopping directly in front of me just to do so. Anxiety became reality. I could not find the exit quick enough through the maze of homewares.
It has been almost five months with my tube now and I have learned that my experience of going out in public will never be as it once was. People blatantly point while giggling, others just stare relentlessly. Double glances are a given, as are the looks of shock. Some people have even found it appropriate to ask about it or tell me I have a tube coming out of my nose – like I did not know.
Life deals me many challenges to grow through, and I am a stronger woman as a result, so most days I can cope with these intrusions now, writing them off as simply that biological wiring or people not being able to appropriately express concerns for a stranger who is quite obviously dealing with a serious health challenge. Yet despite such strength and understanding, I do still have my fragile days, often heightened by exhaustion, and it is those days that the prying eyes and unfiltered mouths of strangers become too confronting.
It would be easy to remain in the comfortable privacy of my home nowadays, and for the most part, I do. However, having just acquired a mobile feed pump that fits in a backpack instead of being attached to an IV stand to feed, it would seem a shame to not take advantage of such mobility and freedom again. I also have two sons, so letting this challenge control me is not an example I wish to demonstrate. Therefore, I will continue to go out and enjoy what life I have left, whenever I physically can, despite the emotional discomforts I have spoken of. I do hope that by sharing my experiences others may think twice about that long stare though, or the double glance, the pointing, giggling or asking questions of people who visually appear outside the "norm." Having a visible illness/disability is not an invitation to be treated differently, especially with rudeness or disrespect.
We want to hear your story. Become a Mighty contributor here.