November 9, 2017
When Your Husband Doesn't Understand Your Mental Illness, but Still Tries
---
My husband, Brent, is the best thing to ever happen to me. He's brought with him love, humor and compassion. But he doesn't understand my illness, and I don't fault him for it. Most of the time, I don't understand it, so how can I expect him to? He does his best to take care of me when I'm down, but he gets frustrated. He doesn't get how I can be on top of the world one moment — laughing, joking around — and then an hour later, I'm beside myself with sadness. I try to tell him it's because I'm bipolar. But that sounds like an excuse, and it isn't. I have an illness. It's an invisible one, but that doesn't mean it doesn't exist. I think people who don't have mental health issues find it hard to comprehend a sickness that's not physical. Again, I don't fault them for it. But it makes it hard for people who do to find someone who understands.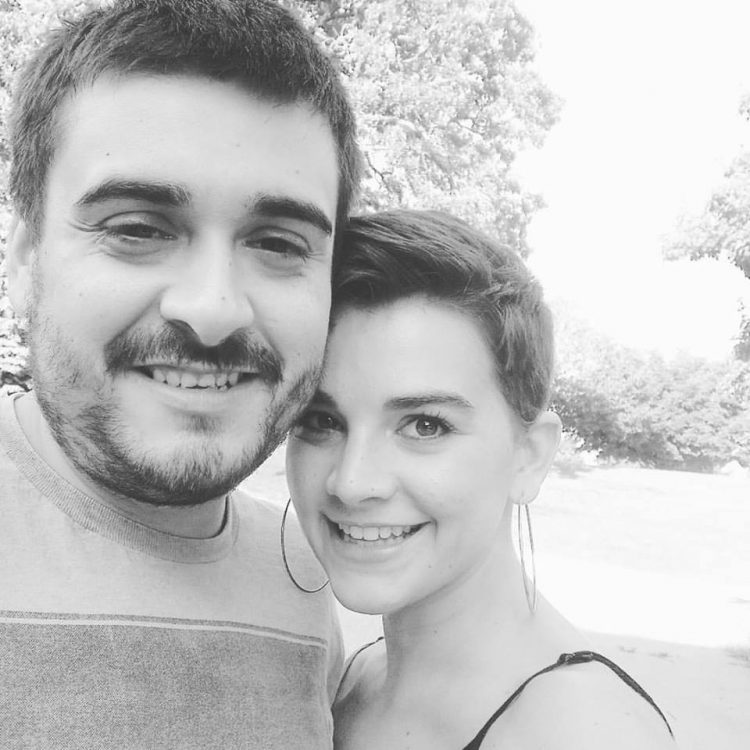 My mother doesn't understand why I feel the way I do. But she understands that I struggle and she tries her hardest to put herself in my shoes. It's taken her years to form some kind of understanding, so she is the best person to talk to when I'm manic or depressed. Because in a way, she does get it. She's been by my side longer than anyone else and she knew almost from birth that something was "off" with my mental state. I have told her everything that goes on in my mind. I have shared every dark thought, every sad moment and every manic moment with her.  So she knows what I'm going through, but not why I'm going through it. She listens, she calms me down, she tells me that she knows I'm severely depressed and explains to me that it will pass. She uses a different voice when I'm upset. It's her "mother voice." I am so lucky to have her in my life. Someone who doesn't understand fully, but does everything in her power to bring me out of the sickness.
I get mad at Brent because he doesn't understand like she does. And he gets mad at me because I get angry and say things I don't mean. It's always scary when I'm cycling into a depressed state. I know that it's going to be a fight with not only myself, but with him as well.  With my bipolar comes anger. I have little control over my emotions. It is so frustrating to feel fine one moment and sad the next. So yes, I take it out on him sometimes, and I'm sorry for that. But he is there for me no matter what. He listens. He won't leave my side unless I tell him to and he uses every bit of his logical mind to make some sense of it. It's OK that he doesn't understand the way my mother does. It's unfair of me to expect him to. We've only been married for six months and together for a little over a year. You could say in some ways, we don't know each other all that well.
I hid my episodes from him in the beginning. I never hid the fact that I was bipolar, but I didn't show him the severity of it. So no, he hasn't had much experience with it. It's hard to tell him that this is something that won't go away or necessarily get better. I hate that I have to tell him that. When I talk to him about it, I see the sadness wash over his face. I can see in his eyes that the sadness is not for himself, it is for me. It breaks my heart. I have come to accept that my brain is "wired differently" and I will never be "happy,"  but he hasn't accepted that fact and he doesn't see how I can. But I tell him, "you have to." It is about learning to live with it. I have learned — he hasn't quite yet. But he will, and is trying his hardest and I know that. I see it in his eyes when he looks at me. He is there no matter what. I know that someday he will understand the way that my mom does. We both must have patience with one another. We have to be able to step outside ourselves and see what the other person is going through, even if we don't get it. He doesn't understand, but he is there. At the end of the day, I think that's what matters most.  He tries. That's all I can ask or hope for.
We want to hear your story. Become a Mighty contributor here.
Lead image via contributor