What My Tattoos Say About My Chronic Pain
---
Tattoos have always been something I loved and been fascinated by. The infinite possibilities before you, the trust and vulnerability that comes with another person placing their art permanently on your skin, watching something new and beautiful blossom on your body, are sometimes overwhelming and heady at the same time.
I have always found significance in things, and each of my tattoos carries many differing definitions. However, the act of getting my tattoos is just as important to me, if not more so, than the meanings they express.
I've lived with chronic pain since I was very young. I've lived in a body that hurts all the time for so long that I do not remember what it is like to not be in pain. It's become my normal in a distantly sad and uneasy way. I've accepted it because I have decided that I know I'm alive when I feel pain. It's my body's way of showing me that I'm still fighting.
However, when you've been fighting for years and years, it takes a serious toll on you.
It's exhausting.
I find something comforting in scars. It proves that a hurt happened. At some point, an injury transformed and changed your body, and you have proof of it.
It was real.
Others can see it, and so can you. It is a reminder that it happened and life continued on, but it is not forgotten.
When you live with chronic pain, you really have no proof. You can't see it.
I can look in the mirror and there is nothing on my body to show the truth that I live. And sometimes this messes with my head.
How can I prove to others that my pain is real? How can I prove to myself that my pain is real? How can I live in a world where it will never stop, will continue to worsen, lying invisible within my muscle and joints and bones?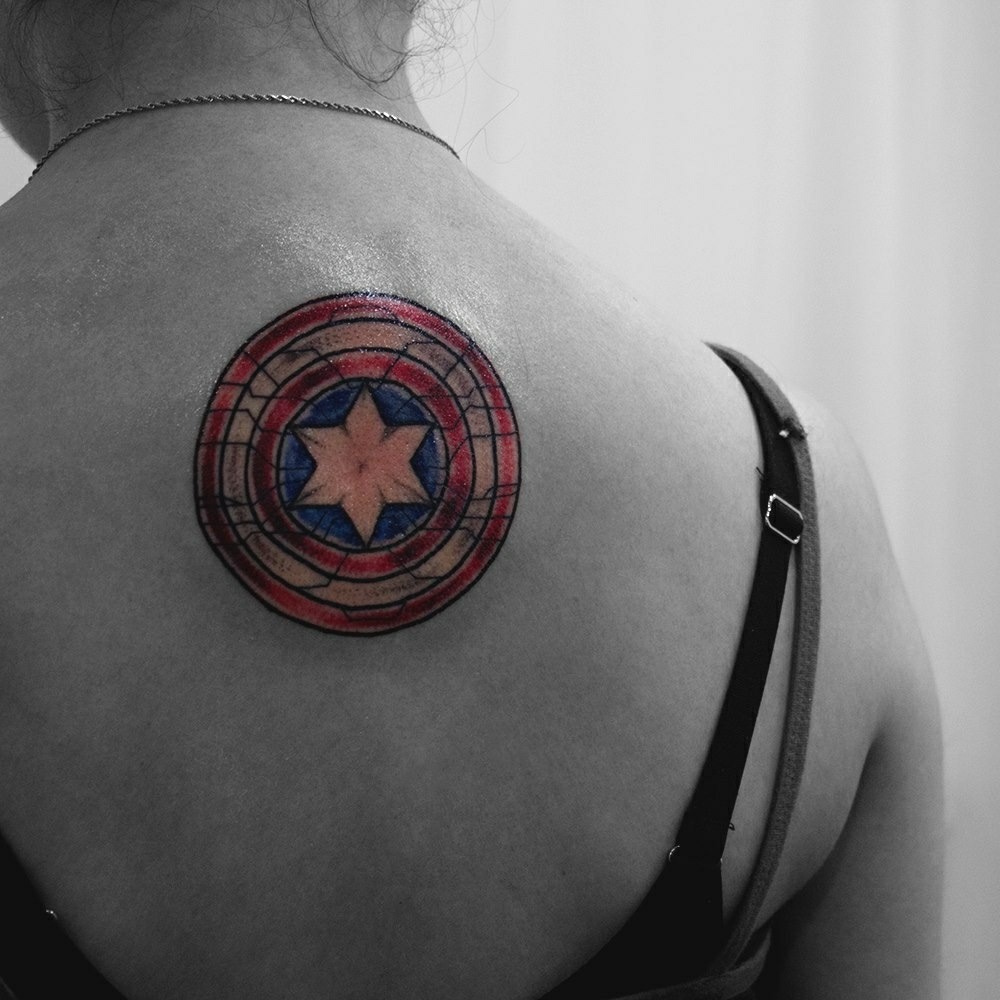 My answer came when I got my first tattoo.
I got my first tattoo as a matching piece with my best friend when we turned 18. It was a way of keeping a little piece of each other when we weren't together.
It was a simple Japanese kanji tattoo, a couple of inches wide and long beneath my heart on my ribs. It took maybe 15 minutes to do, being just black ink.
I barely felt it.
I could distantly feel the pressure of the tattoo gun and the vibration of it against and between my ribs, but it didn't hurt in the slightest. It was somehow soothing to me.
When my tattoo artist finished and I saw the final product in the mirror, something in my reality shifted.
It was similar to when I tried on glasses for the first time and realized that before then I truly hadn't been able to see. I had been shocked by how wrong my perception of the world had been. I had pressed myself against the window at the optometrist's and could see every leaf on the trees, crisp and colorful and almost blinding with their sharpness. I had been absolutely stunned, with an underlying anger that I had been denied this before.
As tattoos do, they bleed a little when they are fresh. Your skin is red and puffy and irritated, and there is still much healing to be done.
It sends a jolt of disbelief and excitement when you see the ink on your skin for the first time, a startling realization that your body is different now and you can never go back to the you of before. You are forever changed.
I realized in that first moment that this tattoo had become more than a representation of my bond with my best friend.

This was a mark that told my brain something it had never experienced before.
I had gone through something that altered my body eternally, and the world could see it. I could see it, and would see it forever.
It was like my mind had suddenly gasped for air after being held underwater until its lungs were screaming. The pressure eased, just for a moment.
It was the first deep breath I had taken since I could ever remember.
The visuals I pick for my tattoos all have different stories, ranging from memories to books that I love to truths I believe in.
The act of getting my tattoos is cathartic, and tells a truth of pain. This truth is visible, and will never go away.
That kind of representation matters to me. I use my tattoos to turn my pain into beauty. It is my truth, and I show it with pride.
We want to hear your story. Become a Mighty contributor here.
Photo taken by Emily Hayes