18 Photos That Show Why People With Fibromyalgia Are Strong
---
As those of you with fibromyalgia know, living with the condition is not easy. Not only do you have to deal with the assortment of symptoms and side effects fibro can cause, but then there's also doctor appointments, treatments, medical bills, dealing with insurance companies… all on top of your everyday life and responsibilities. Life can feel overwhelming even when you're healthy, so add a chronic illness (or several!) to the mix and just getting through each day may feel like a near-impossible feat.
That's why today, we just want to give a shout-out to all of you living with fibro every day, however that looks for you. Maybe your day-to-day is focused on managing your healthcare and raising a family; maybe you also work, go to school or travel. We see you, fighting through each day, and we think you're doing great.
If you need a little encouragement from your fellow fibro warriors, check out these photos our Mighty community shared with us that demonstrate what makes them strong as people with fibromyalgia. No matter what struggles you're facing, no matter what your "accomplishments" look like each day, know you're not alone, and we are so proud of you.
Here's what our community shared with us:
1. "Diagnosed at 20, here at 25 in school for my doctorate and working in entertainment at Disneyland. It's a crazy life but I'm happy to be taking care of myself and working hard for my goals. This photo is me hosting the country bears at Christmastime, posing with one of their fish. It was a bad pain day but was still pretty fun." – Amy K.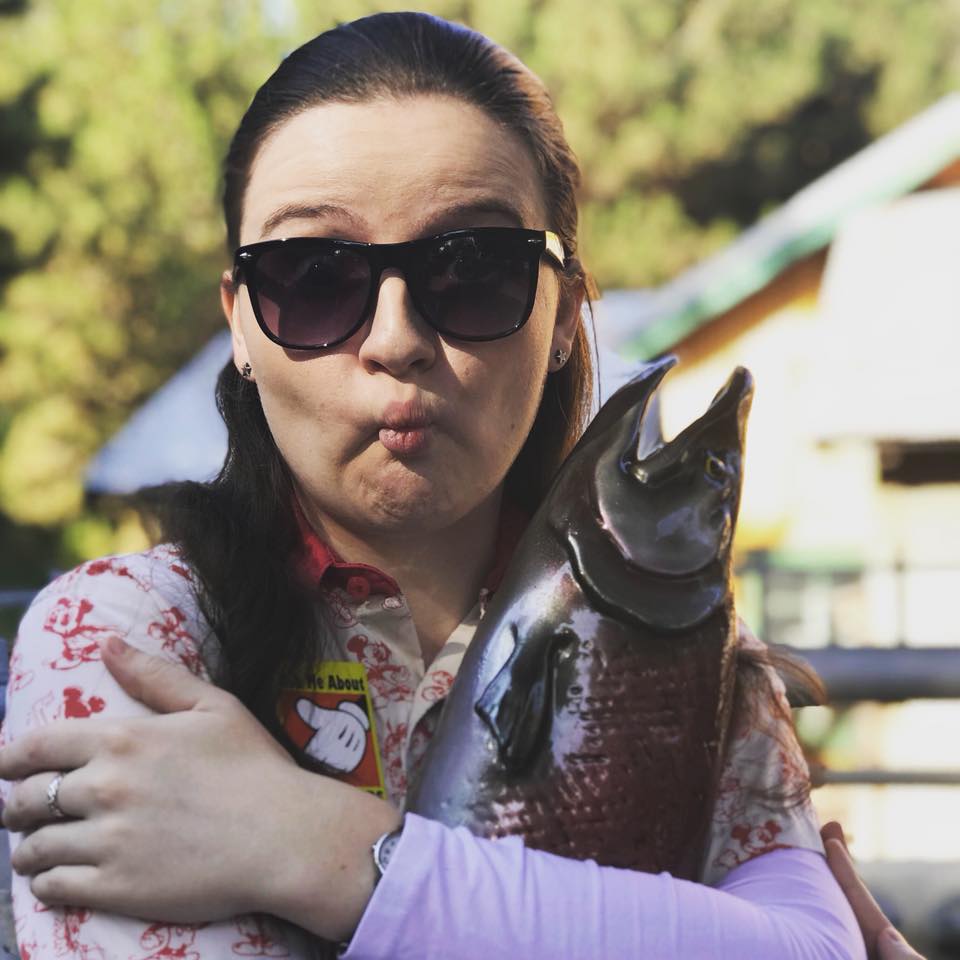 2. "This is day two of an eight-day ketamine infusion to reduce the amount of flares I have. So hard on the body. Some days I didn't think my organs would pull through." – Kate T.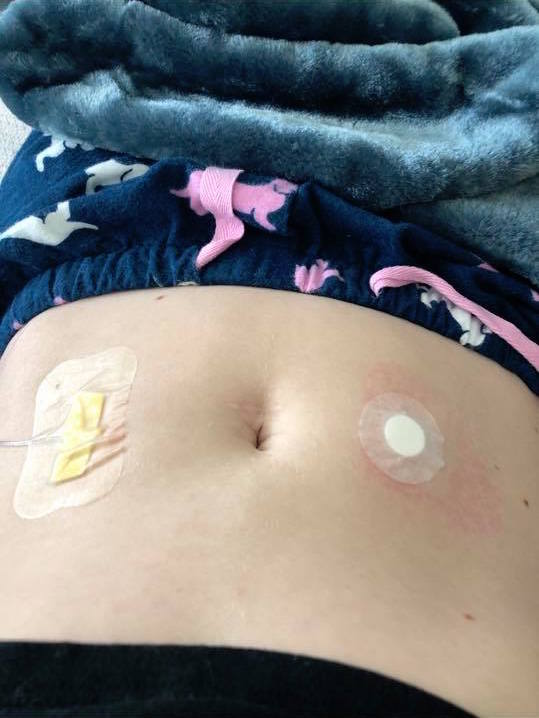 3. "Still parenting like a boss. I know my body better and better every day and through seeing my normal, my children are learning to be thoughtful, to think critically, that advocating for people is important and to respect other people's normal." – ママ ヲツツ
4. "Ride today; bedridden tomorrow." – Tony S.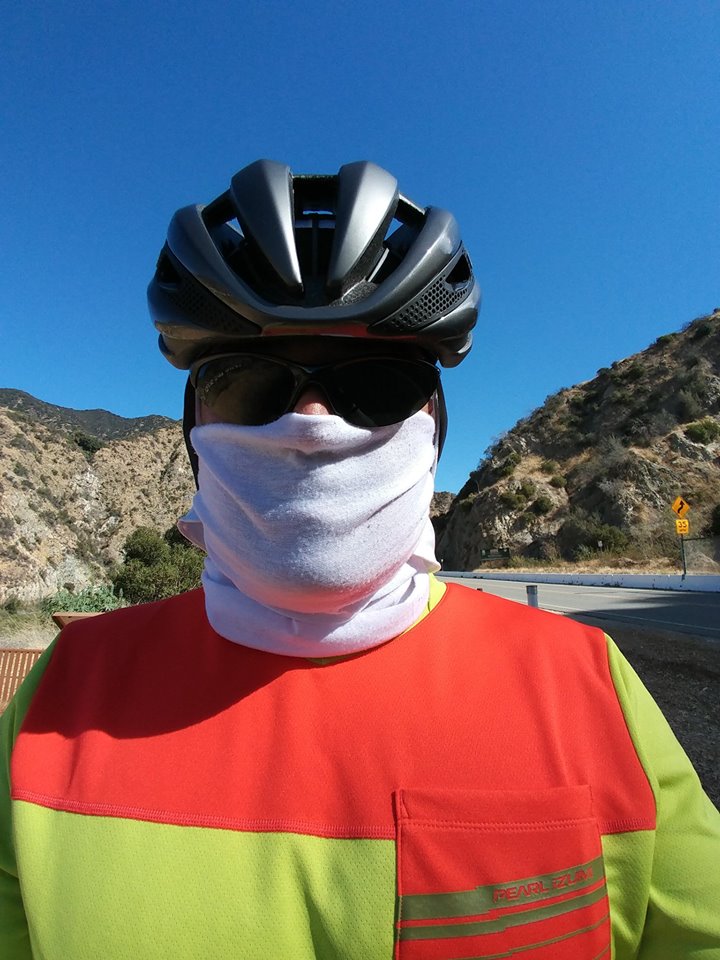 5. "This photo is what five years straight of heating pad use looks like. Not only does fibro make [me] feel like a monster on the inside, but now I look like one on the outside. I'm self-conscious about my scars, but they are battle wounds. Every day when my fibro doesn't get the best of me, I win that battle. That strength keeps me going." – Robyn A.D.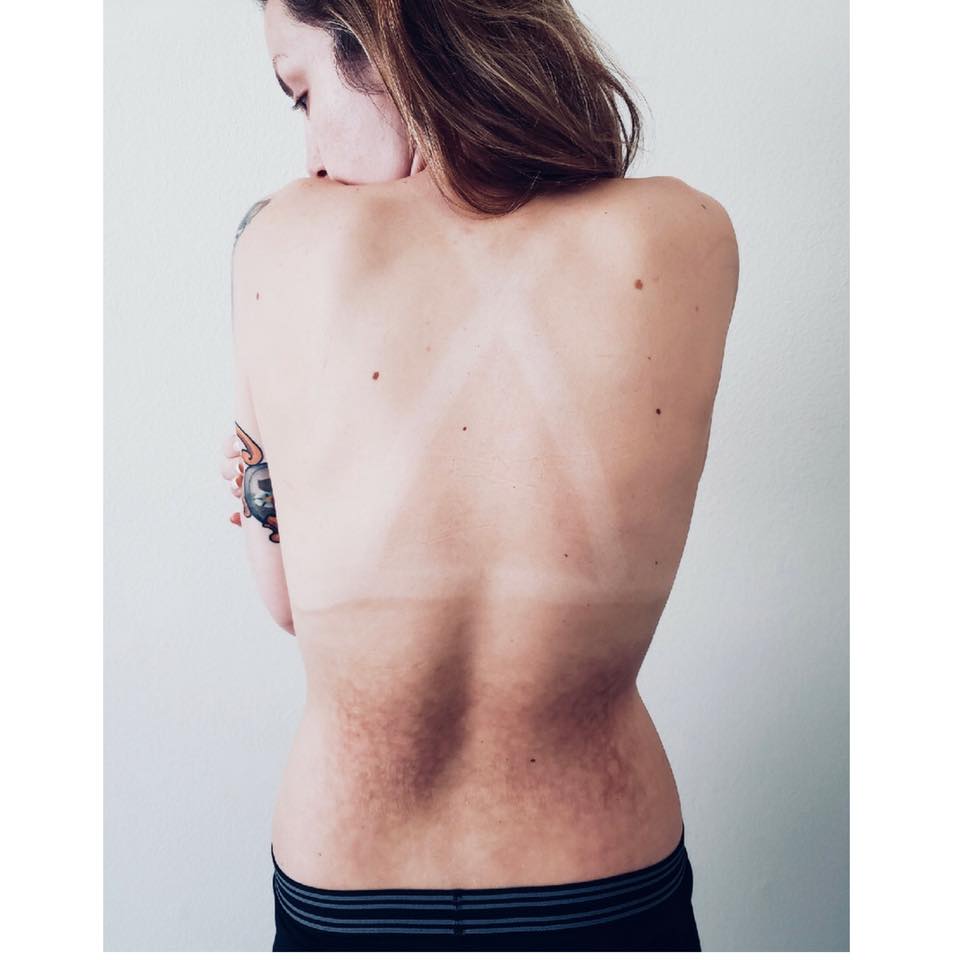 6. "I am living with fibromyalgia, and I am strong. Some of my most severe pain is in my shoulders, but when my niece was born, I fought through everything to hold her. I fought through the excruciating pain, through the fatigue caused by another nearly-sleepless night, and I did it with a smile because she was so beautiful. This is my daily strong, and this day really was rewarding." – Alexandria P.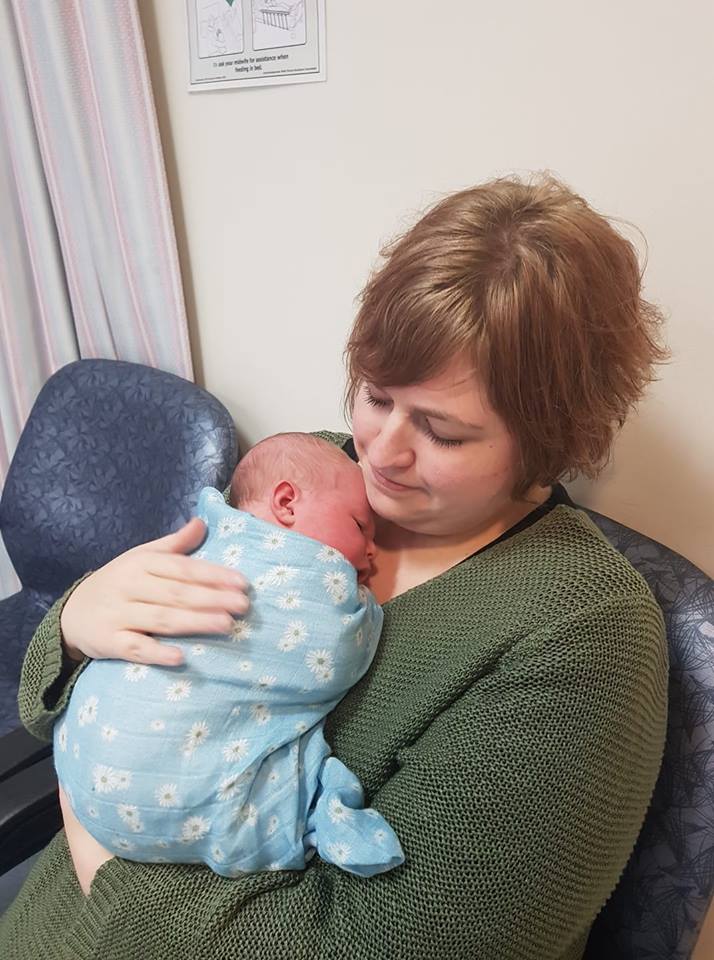 7. "I'm strong with fibro because even though I'm going through a flare at the moment, I drove out to meet a friend tonight that I hadn't seen in seven years even though I knew driving would make it worse." – Ashley N.O.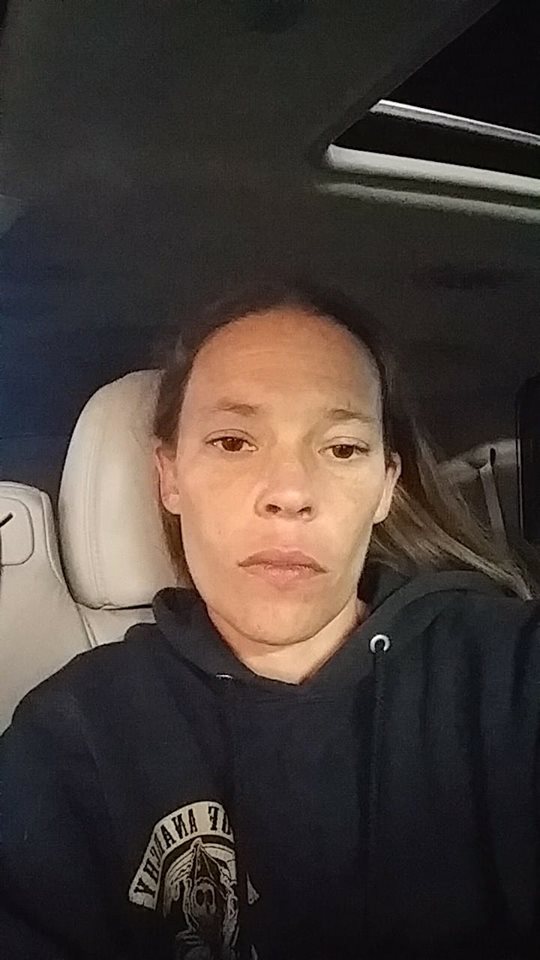 8. "Fibro is only one of my many chronic pain diagnoses and chronic illnesses. This collage shows the good, the bad and the ugly: from being stuck in bed most of the time, to doing something fun or important to me (which is very rare, takes everything I have and results in for sure days of recovery/increased symptoms), to being hospitalized periodically, to crying in public (that pic was at the 'welfare' office: I was crying both in pain and frustration). I have to mention that for all of it, I'm alone, and while I don't know any different, I imagine it'd help a little if that weren't always the case." – Danielle D.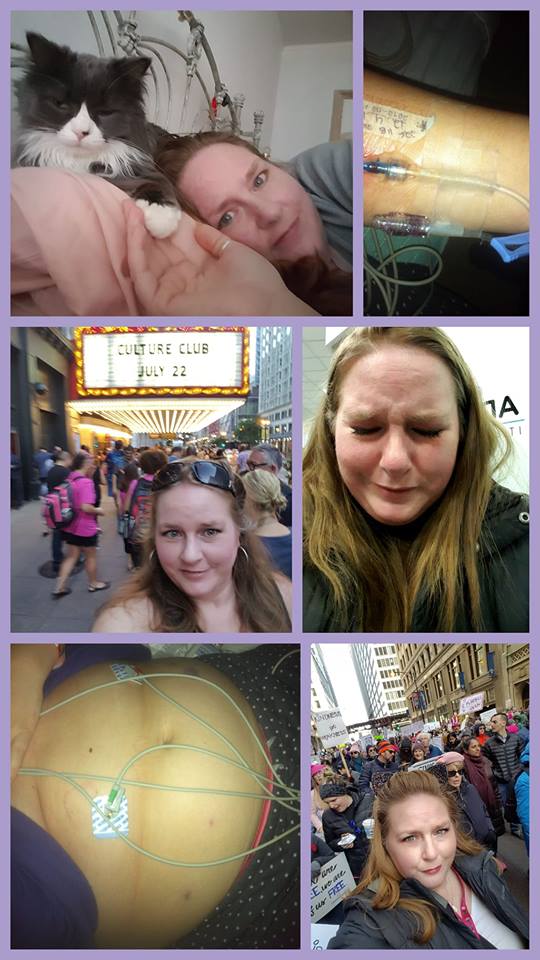 9. "Standing on a cliff in Nova Scotia, Canada on a trip last month. We hiked along the cliffs to find the light house that was sounding so mournful in the fog. I am living my life even with fibromyalgia. When I got home from the trip I needed to recover but I pushed myself through the pain and fatigue." – Audrey R.W.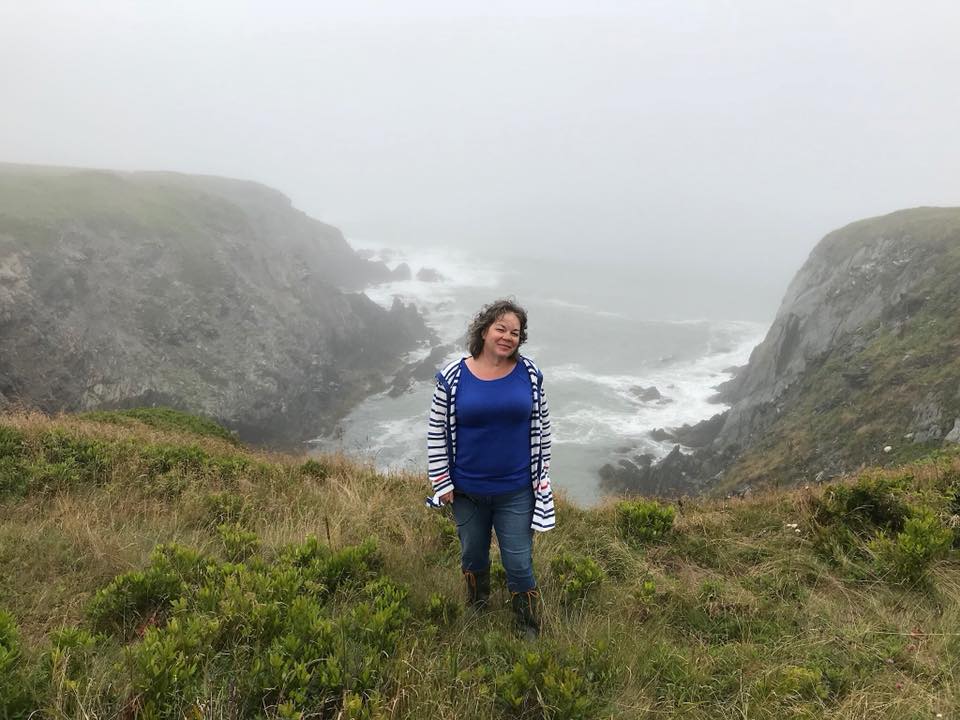 10. "I have been housebound for over six months. I am a furniture designer and I try to work from home despite pain and cognitive problems. And in the nights with insomnia where hand tremors are more mild, I paint. [It] is pure therapy!" – Ecaterina B.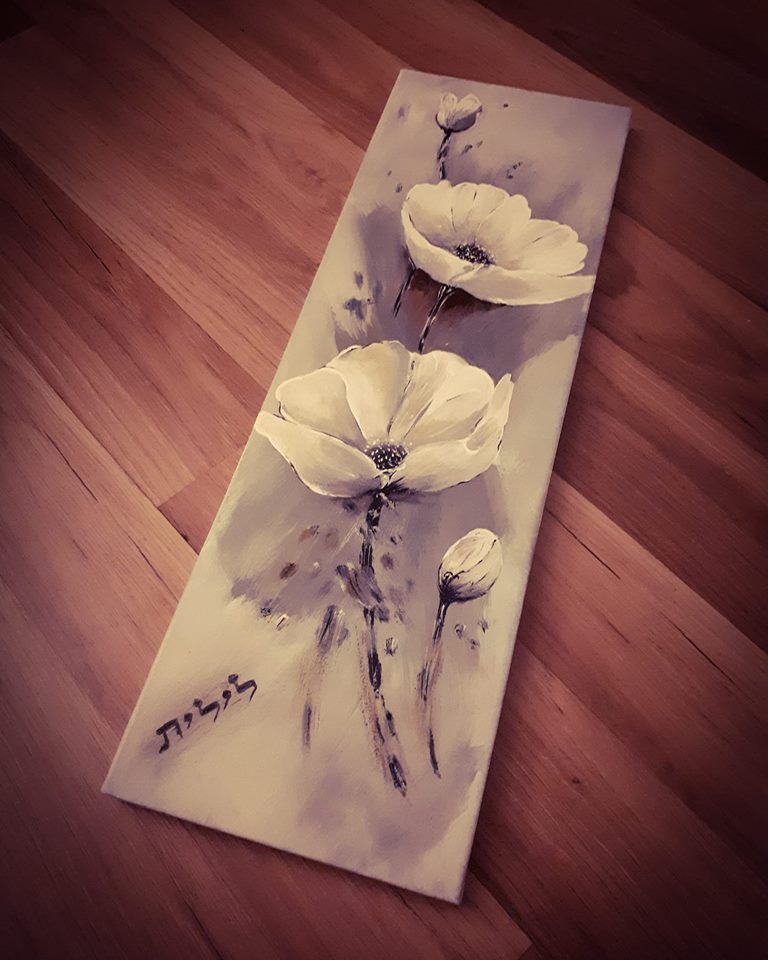 11. "This was me walking in Children's Healthcare of Atlanta's parade in Atlanta. I was in a newspaper too. The parade was I believe over a mile long, I'm still proud of it." – Ashley H.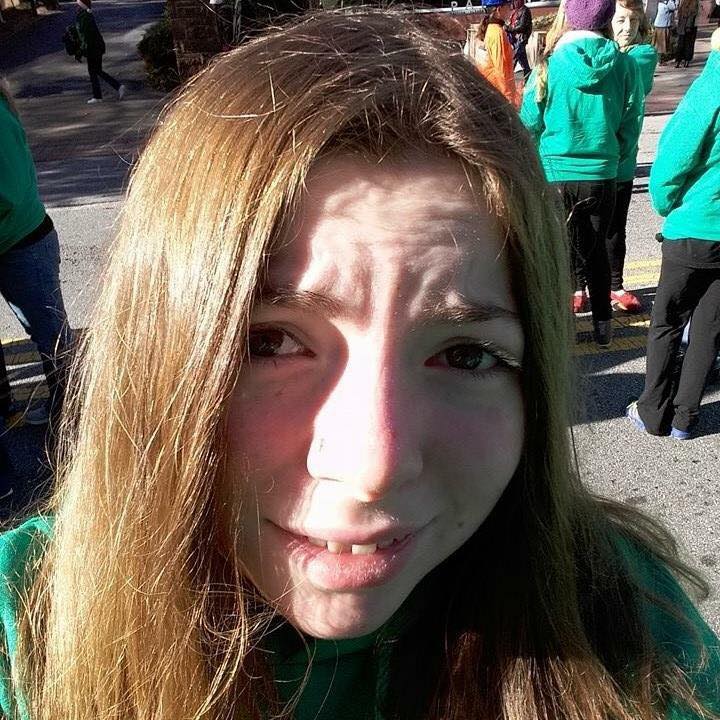 12. "This is me at a poetry event. I was fatigued and in pain but I powered through the performance." – Sukie M.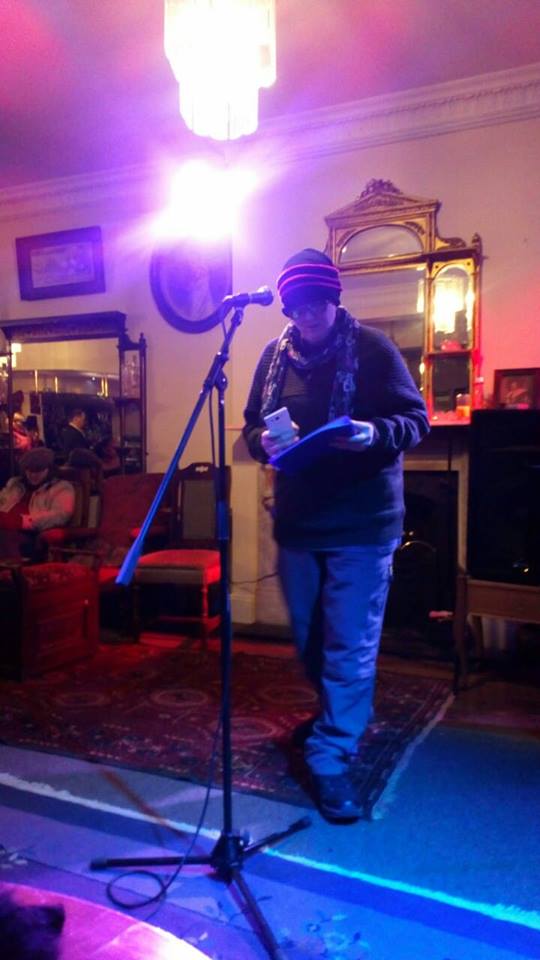 13. "After working two jobs this is the judgmental look I get because I'm bed-bound with exhaustion, severe body pain, nausea and all the other symptoms… but it's breakfast time (for the cats) so I still get up and start my day." – Stephanie E.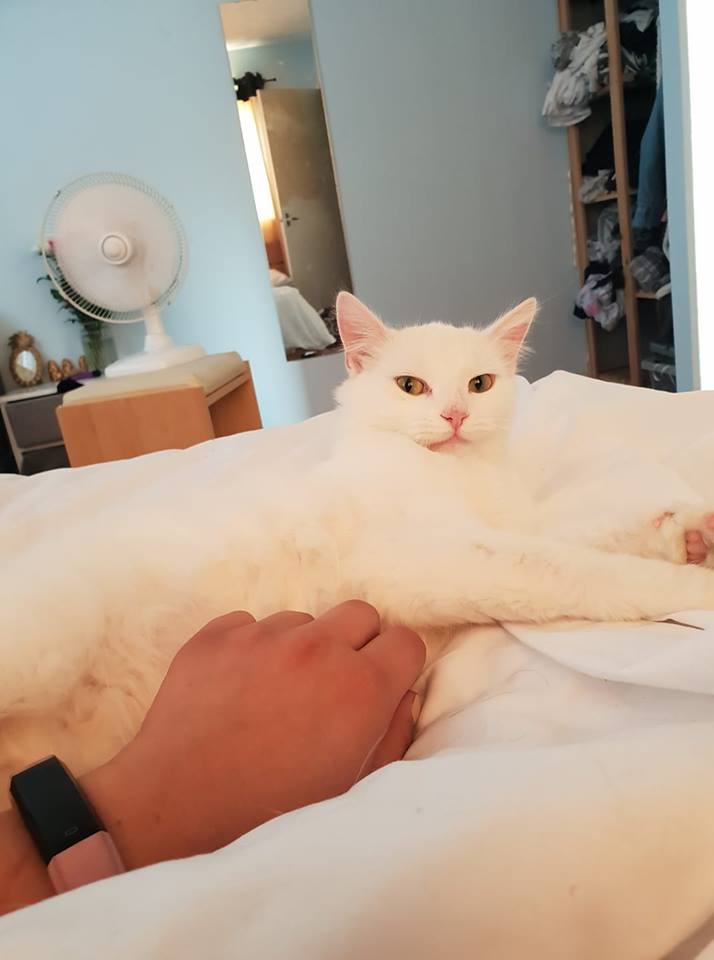 14. "This is me as the CEO of an organization. I have two kids under the age of 5. I work full-time to ensure that kids in 30 states over 600 schools have an arts education regardless of their economic background. Waking up in the morning my body feels like I'm in a full body cast. It feels like someone is stabbing me. But I get up because I want to make sure our kids have an opportunity to learn creativity and innovation. I hide my pain. I smile. I work harder than people without this disease." – Mizgon Z.D.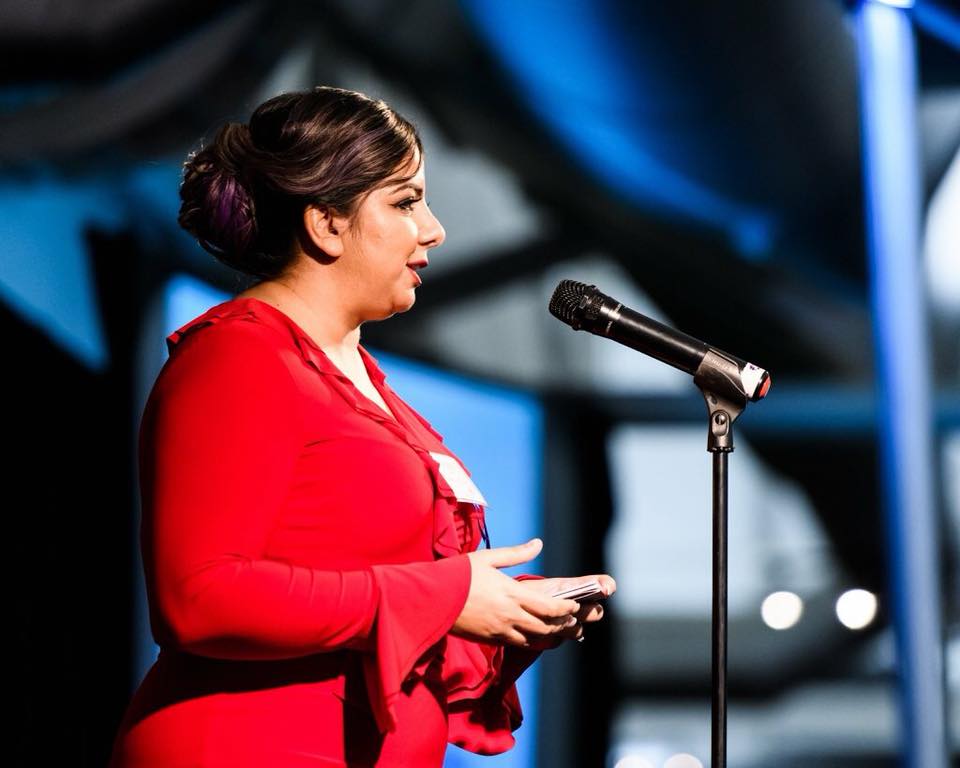 15. "Pushing myself to get out more even though the consequences for things like that are bad. Managed to cycle over 12 miles, was really proud of myself but suffered severe exhaustion and pain for over two weeks after doing it. Would still do it again, life is for living!" – Paula T.
16. "Me working, I am lucky to work from home, I am on the phone and writing all day… both hands I have to wear compression gloves and wrist wraps, note the wedge pillow behind me, neck pillow lower right and heating pad on the left… and my comfy lounge wear." – Debbie C.V.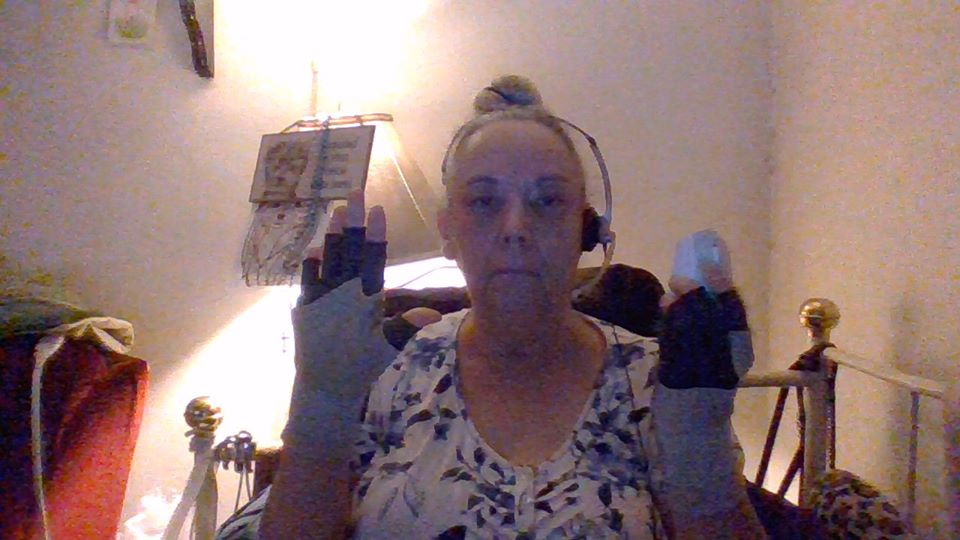 17. "Both my friend and I have fibromyalgia but we still manage to visit and share good times. Life with fibromyalgia isn't always bad, there's some good times too!" – Letia L.N.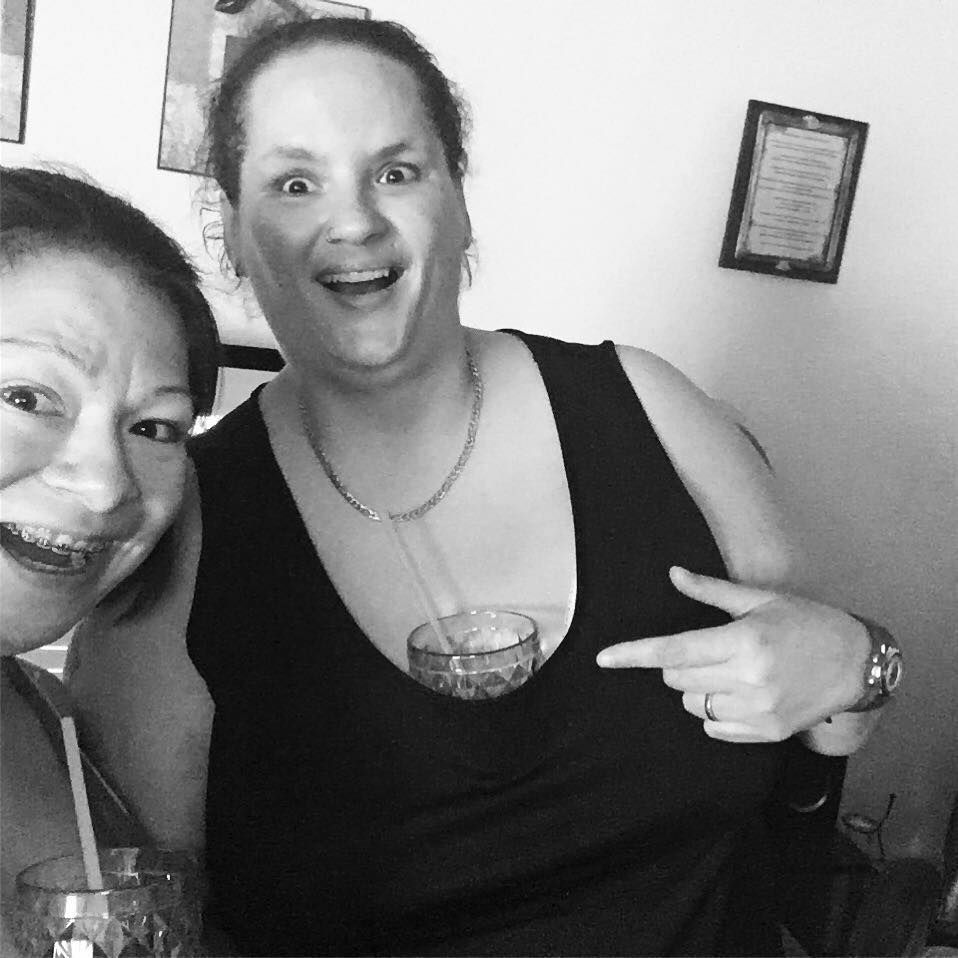 18. "I'm strong even with fibro because I still live out my dream of traveling! It may take extra planning but it's all worth it… I don't want fibro to hold me back from seeing the world." – Bay H.