How Making a Big Life Decision Is Helping My Mental Health During COVID-19
---
I've lived through anxiety and paranoia during times of "normalcy." What we are experiencing now is so far left field: the whole world is living through a pandemic. This is a moment where anxiety, fear and paranoid thoughts have become status quo as we navigate the coronavirus (COVID-19) as a worldwide community. Anyone can attest to their mental health being affected by the frightening times we are living in. I am hoping as you read this article, you find hope in the glimmer of positive words.
After nearly a decade of struggling with mental illness, my symptoms were subdued by the right combination of medication, empowerment through therapy and hard work put in by myself and my support system. The past few years have improved dramatically my ability to function as a human being in spite of having post-traumatic stress disorder (PTSD) and schizoaffective disorder. I am thankful for what I have been able to overcome.
As I became increasingly stable, I went through yoga teacher training and started teaching at a studio. My relationships with my family and friends began to thrive. I was able to work for longer periods of time. The future began to look bright and not so bleak as I found self-love and appreciation for my resilience. You can imagine — and likely also felt — the feeling of my sinking heart when COVID-19 brought the world to a screeching halt.
Resilience is what I have seen in the world these past several months. Strength in coming together, separate but one in the fight to survive as a global community is what I have seen the most. I know I am not alone in worry over what happens next. But I am surely hopeful as I hear stories of the world coming together in spite of the medical crisis we are experiencing.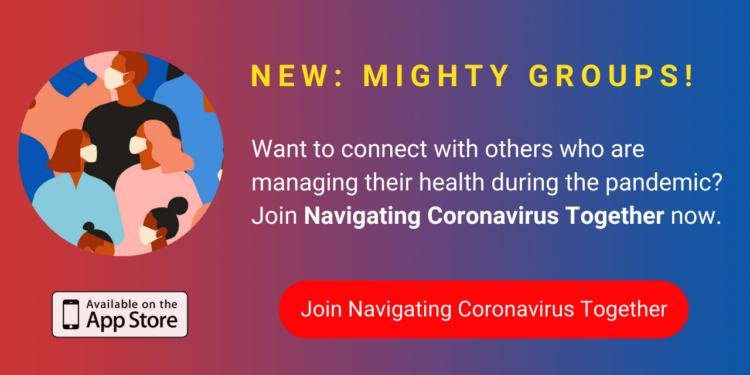 I was among the many out of work due to the pandemic. The added fear of my mental health deteriorating kept me on my toes. What I chose to do next was something that has been within me since before my battle with trauma and illness: I applied and began graduate school in the field of social work.
It may have seemed crazy at the time. The world is in an entropic chaos. But I felt like it was now or never to follow my dream of helping others the way I was helped. If it hadn't been for my social workers, nurses, counsellors, doctors, friends and family alike who have helped me through countless internal crises I have experienced, I surely would not be alive today to write this story.
So I am here to tell you about hope. Others gave me hope initially when I could not find it within myself. Once I was well enough to work on self-love and gratitude, then I knew I would be nowhere if I did not place importance on hope for myself. With the hope I've found, I can see this too shall pass. Looking to the future after years of practicing living in the moment has me confident in knowing that we will get through this trying time.
I am hopeful that if we continue to help each other through the darkness, the light will prevail. I don't think I was mistaken in taking on graduate school. It is what I always wanted. It will lend me the ability to lend a hand to others the way I was lifted up during times of need. The lessons I have learned in battling the inner war of my mind have taught me to keep going, never give up and ride the waves of life.
You are stronger than you think. There will be bad days. But there will also be good ones. Know this is not forever. And have hope and faith in yourself. What you get through today in this moment will be the butterfly effect of the great things you will do tomorrow.
For more on the coronavirus, check out the following stories from our community: