Here are a few things I would have liked to tell my then self, my pre-autism self: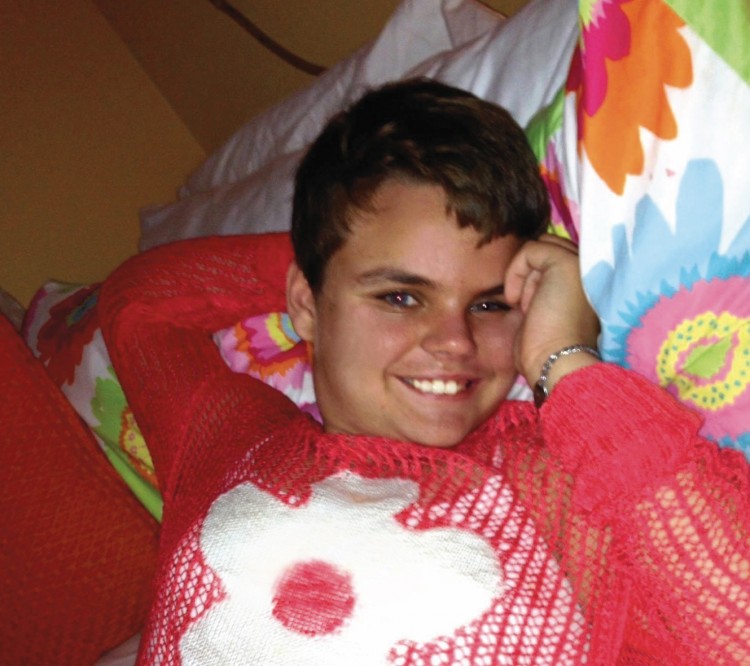 1. It's not the end of the world. It can be crazy hard at times but it will enrich your life in ways you never imagined. Our daughter was diagnosed at Children's Hospital on Halloween at 18 months. The halls were filled with little kids trick-or-treating in their costumes. Distraught and devastated, I looked at my husband and said, "What are we going to do?" and he said, "We're going to love her with all of our heart," and we have from day one. Little did I know then, one of the happiest days was going to be trick-or-treating with my 16-year-old daughter (in her prison costume) seeing genuine, unbridled love and happiness in her eyes.
2. People can be mean and some will never understand. Forget it. Stick with the people who support you and love your child no matter how nuts it is at times.
3. Reach out. There's an incredible community, and we all need each other. Take help from those who are farther along in their journey, and help those who are beginning theirs. We're all in this together.
4. It's OK to take a break. You will need it, and it will make you a better parent and a happier person.
5. Stick together as a family and don't leave your typical kids behind. They need your love and support too. Be a family with equal and mutual support.
6. Be grateful — no matter how long some days are and how tired you sometimes get. This special, crazy, incredible child will make you a better person. The best version of yourself.
For all of January, The Mighty is asking its readers this question: If you could go back to the day you (or a loved one) got a diagnosis, what would you tell yourself? If you'd like to participate, please send a blog post to community@themighty.com. Please  include a photo for the piece, a photo of yourself and 1-2 sentence bio.
Want to end the stigma around disability? Like us on Facebook.
And sign up for what we hope will be your favorite thing to read at night.