When I was 4 years old, I was diagnosed with autism. My road was not always an easy one for my parents or me. With that though, I achieved many great things in my life to this point. One of those things involves the place I work at today…
In 2007, I began my freshman year at Seton Hall University. I needed 10 hours of community service, and I decided to volunteer for North Central New Jersey's Walk Now for Autism Speaks event. In college, for the first time, I came out to my peers about being on the autism spectrum. I wanted to become an autism advocate and share my experiences. This event seemed like a no brainer to me.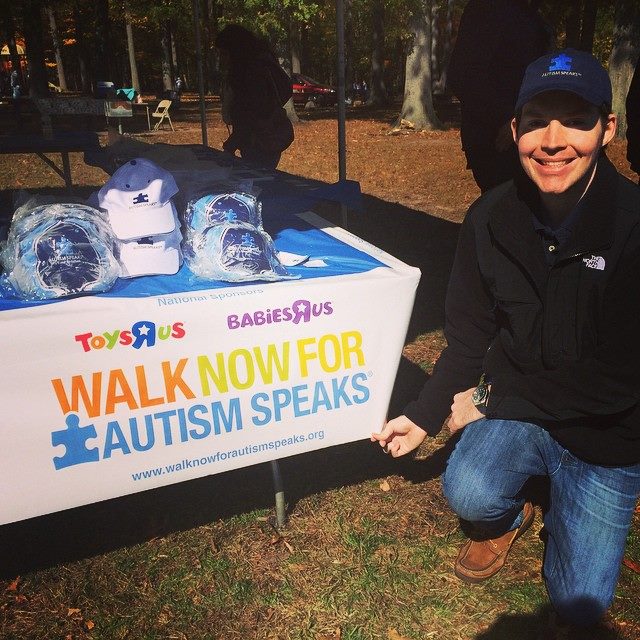 Once I attended the walk though I realized how huge our community actually is. So many families with individuals on the spectrum try their best every day to make a difference in the lives of their loved ones. Ever since that first walk I've been hooked. Eight years later, I still attend the same walk every year with as much excitement as I had in college.
This thank you note goes out to Autism Speaks for giving this opportunity to our community and for everything you do. When I started to get more involved with the walks, it led to an internship within Autism Speaks in 2010, a consulting job for three years with them while finishing college and then when I graduated college a full-time position with the organization. Having the opportunity to work in a field I studied in college while also spreading awareness for autism has been a dream come true for me.
This March will be my two-year anniversary since I started with them full-time, and I will continue to be grateful for the opportunities they've given me, as well as the people I've met along the way. They took a chance on me, and I'll be forever thankful. I now get to make an impact in the lives of countless people with autism. I hope I can continue to do this for many years to come.
For all of November, The Mighty is celebrating the people we don't thank enough. If you'd like to participate, please submit a thank you note along with a photo and 1-2 sentence bio to community@themighty.com.
Want to end the stigma around disability? Like us on Facebook.
And sign up for what we hope will be your favorite thing to read at night.