To the Woman in the 99 Cents Store Who Witnessed My 33-Year-Old Brother's Outburst
---
My brother, Dar, is a handsome and huge 33-year-old man with autism.
A couple of years ago, he and I were in the 99 Cent Store shopping for groceries and happily hurrying so we could go pick my boys up from school. Suddenly, my brother made a dash toward the dairy section.
Standing next to the milk and butter he clapped his hands loudly, jumped up and down and screamed for joy. I giggled and asked him to please celebrate a little bit quieter.
Then I noticed the old woman standing just behind me. She had her hand on her heart and her face was pale and ashen looking. "Are you OK?" I asked her, feeling concerned.
"Yes," she answered with a crooked half-smile, "your friend almost gave me a heart attack." I apologized for my brother's surprising behavior while my brother smiled at her and showed her the butter in his hand. She was already looking healthier as she smiled at Dar. "It's fine. But I really did almost have a heart attack. I've just gotten out of the hospital for heart problems!" She gave a little giggle and continued with her shopping, as we continued with ours.
That is a very strong memory of mine. The woman had been kind — and she could have died! Yet she seemed to believe that neither her quality of life nor my brother's, was more important than the other. We should all do our best to be considerate of the world around us. All of us. It's not just up to the world to be considerate of my brother, and it's not only up to my brother to be considerate of the world. My brother is learning, and he is challenging others to do the same.
Thank-you so much to the lady at the 99 Cent Store.
We remember you often, and I'm so glad you did not have a heart attack that day.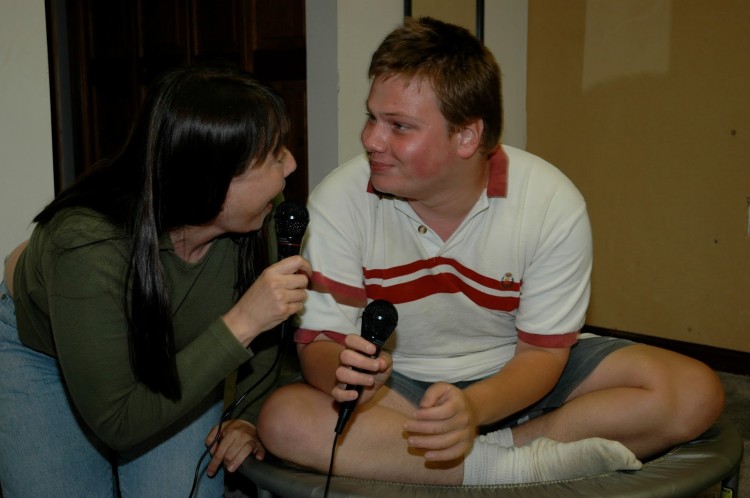 This post originally appeared on Autism Answers with Tsara Shelton.
The Mighty is asking its readers the following: Describe the moment a stranger — or someone you don't know very well — showed you or a loved one incredible love. No gesture is too small! If you'd like to participate, please send a blog post to community@themighty.com. Please  include a photo for the piece, a photo of yourself and 1-2 sentence bio.