Planning a Trip to Disney World With My Child on the Autism Spectrum
---
Recently, our older daughter, Kendall, kept begging us to take a trip to Disney World. We believed as a family with a child on the autism spectrum, Disney World would be too much of a challenge. Oftentimes our vacations are simple family trips without any large-scale plans. In the past, when there has been too much unscheduled time on vacations, it became stressful for our son Gavin, who is on the autism spectrum. It resulted in meltdowns and a one- to two-week turnaround to get Gavin back on his regular schedule when we returned home. Nonetheless, we knew Kendall's patience was fading. The idea of taking a vacation without Gavin left me devastated, but consistently telling Kendall her brother wasn't ready didn't leave me feeling any better. So we made the decision we would travel as a family of four to Disney World and work on any challenges that might arise.
I was feeling a lot of stress about the trip, and talking to everyone else about their trips to Disney World left me feeling even more anxious. Prior to going to Disney World, we received a lot of "good luck" comments from friends and family members. They quickly followed the remarks with statements about how we would need a vacation from our vacation when we returned. Many offered how busy Disney World could feel and shared with us that we would probably feel over-scheduled. My fears about this trip started to increase with every passing conversation. We had already struggled to enjoy a family trip in the past, and this was a lot of money to throw at something that might be an even worse experience for Gavin.
Luckily, this was not the case for us. In reality, all of the active schedules and plans made our trip easier. Gavin understands schedules; he thrives on them. I had convinced myself it would be a stressful trip, but it turned out to be magical. Disney World gave us the vacation we had been wanting for three years. Disney World gave me the first opportunity to sit back and watch my children smile, laugh, and stare off in amazement as they interacted with various characters and attractions at the parks.
When left to his own decision-making for activities, Gavin often struggles with the many different options. Disney World's schedules and plethora of online information allowed us to preview everything for him so he had an idea going into the trip of what to expect. Disney World provided everything we needed as a special needs family to give Gavin an enjoyable vacation. He woke up every day with a schedule of what we were going to be doing and had to show little flexibility or decision-making throughout the day. When we encountered a line not worth waiting in, we used "this then that" language that he was familiar with from his classwork, and it helped the majority of the time. None of us felt over-planned. For once, I felt relaxed. We were all finally enjoying a family vacation.
If your family has a child on the autism spectrum and you are considering a trip to Disney World, I would also encourage you to look at the Disability Access Service (DAS) plan. This plan allows guests with disabilities at the Walt Disney World Resorts to receive a return time for attractions based on the current wait time. Disability Access Services can be accessed by visiting guest relations at any of the four parks. For more information regarding Disney's disability services, click here.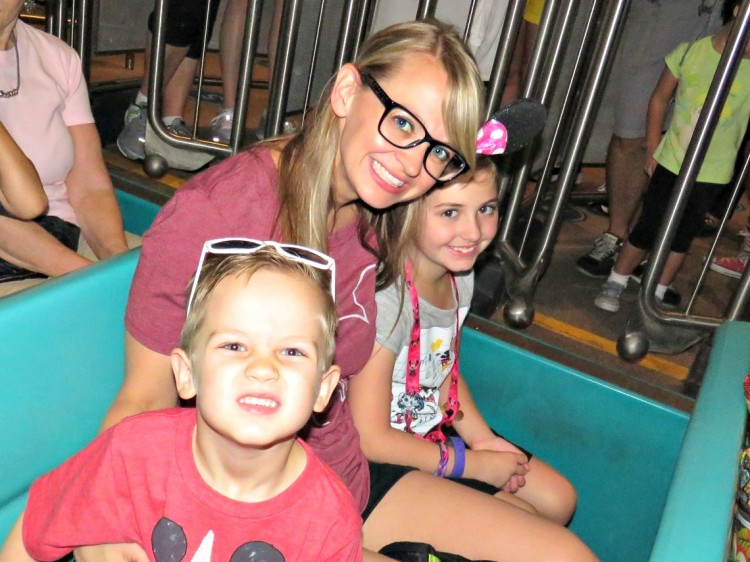 Images via Contributor.
We want to hear your story. Become a Mighty contributor here.
Originally published: December 6, 2016