There's Only One Word That Accurately Defines This Woman
---
Danielle Orner has called herself a lot of things.
In high school, she was a cross-country runner, an aspiring writer, a friend. When she was 15 years old, she became a bone cancer patient. At 16, she added "amputee" to her list after the disease took her lower right leg. In college, though her cancer continued to recur, she wanted to instead be defined by her passions — she told people she was a storyteller, a theater major, an actress. If they asked about her disability, she explained it without seeming ashamed or as if she were trying to hide it, but she told them the bare minimum.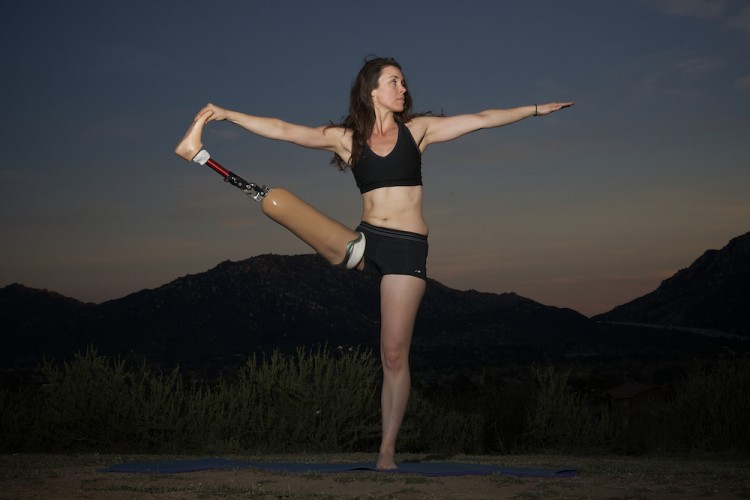 When she was 23 years old, frustrated with experimental treatment after experimental treatment that never seemed to keep the disease away for good, Orner became, in many ways, a researcher. She read books on alternative cancer treatments and began to eat and exercise differently. She found empowerment in veganism and yoga — in connecting her mind and body. She liked this definition of herself: healthy. But around the same time, while discussing her life changes with a former middle school teacher who also was battling cancer, Orner realized she was something she never strived to be: selfish.
"I'd been learning that I could be a cancer patient and a talented writer, an artist and an amputee. They didn't have to be mutually exclusive," Orner told The Mighty. "It suddenly occurred to me that it was selfish to hide my cancer story. I had this realization that it was ironically a great act of humility to talk about myself a lot if it meant helping another person."
For the past six years, Orner, now 29 and living in Los Angeles, has been cancer-free. And she's not keeping quiet about it. The certified yoga instructor writes memoirs, fiction and blogposts. She's given a TEDx talk and interviewed with Shape magazine. She regularly posts motivational videos to her YouTube channel. Finally, she's figured out how to define herself: undefinable.
Orner imagined that she would be sharing her story with mostly cancer patients and amputees. But the courage she faces disease and disability with is only part of what inspires the people who hear her story. Her redefinition of beauty is the bigger story, really.
"The emails that have amazed me are from people without disabilities who write to say they've never gone through something as deeply traumatic but they understand what it means to feel worthless or not worthy of love," Orner says. "We live in a society that is bombarded with messages that you're not good enough, and it's wonderful when I can talk to people about finding a way to love and take care of our bodies as they are."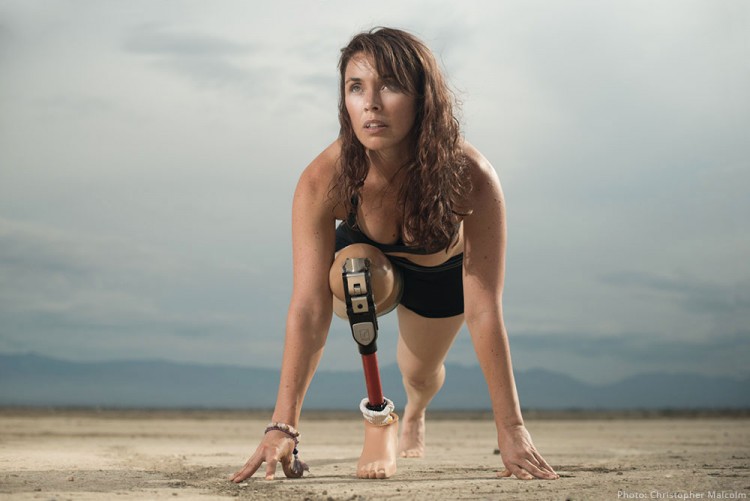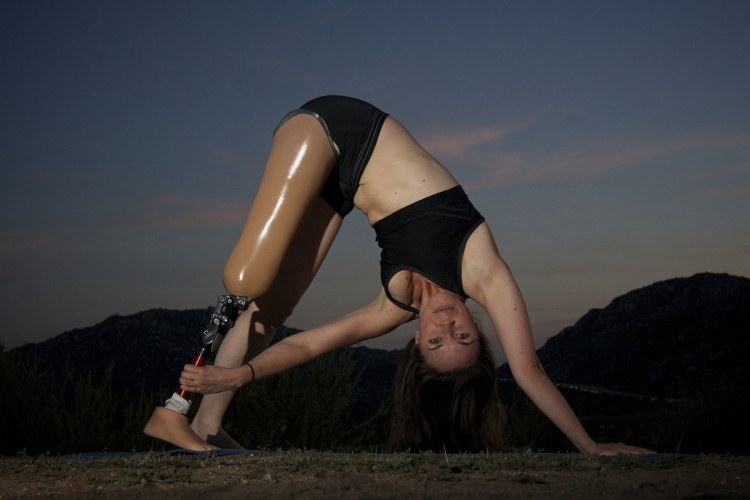 Orner hopes that when people read her work or hear her speak, they'll learn that changing how you feel on the inside can make what's happening on the outside seem less terrible. On days when she feels like the world is working against her, when everything seems to be going wrong, she focuses on what she can control — what she eats and how hard she works.
"When I'm nurturing the heck out of myself, it doesn't matter what's going on in the outside world," she told The Mighty. "I can meet those challenges."
The Mighty, in partnership with Fuck Cancer, is asking the following: Write a letter to yourself in regards to a cancer diagnosis. What would you say or wish someone had told you? Find out how to email us a story submission here.