How My Best Friend Helped Me When I Was Diagnosed With Lupus
---
When I first got diagnosed with lupus, my best friend put Post-it notes all over my apartment with cute, encouraging quotes and sayings to make me smile when I was stuck in bed, in pain, and feeling down.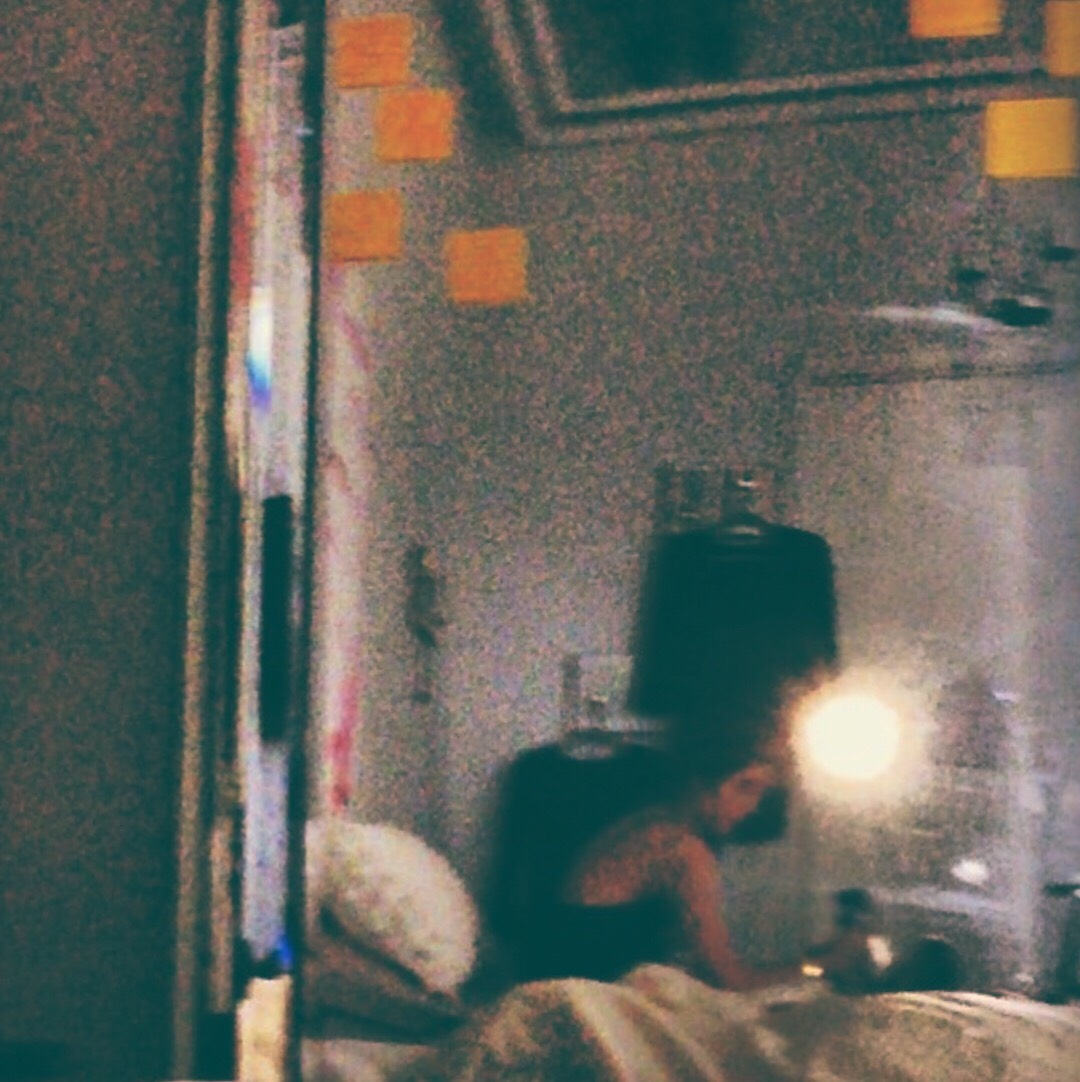 She put them everywhere: on my mirror, my bathroom mirror, and particularly in all the little places where I would see them the most.
And I am grateful for this, because while it must have taken her ages to pull off, it was one of the most helpful and meaningful things someone has ever done for me.
The Post-it notes said things like this: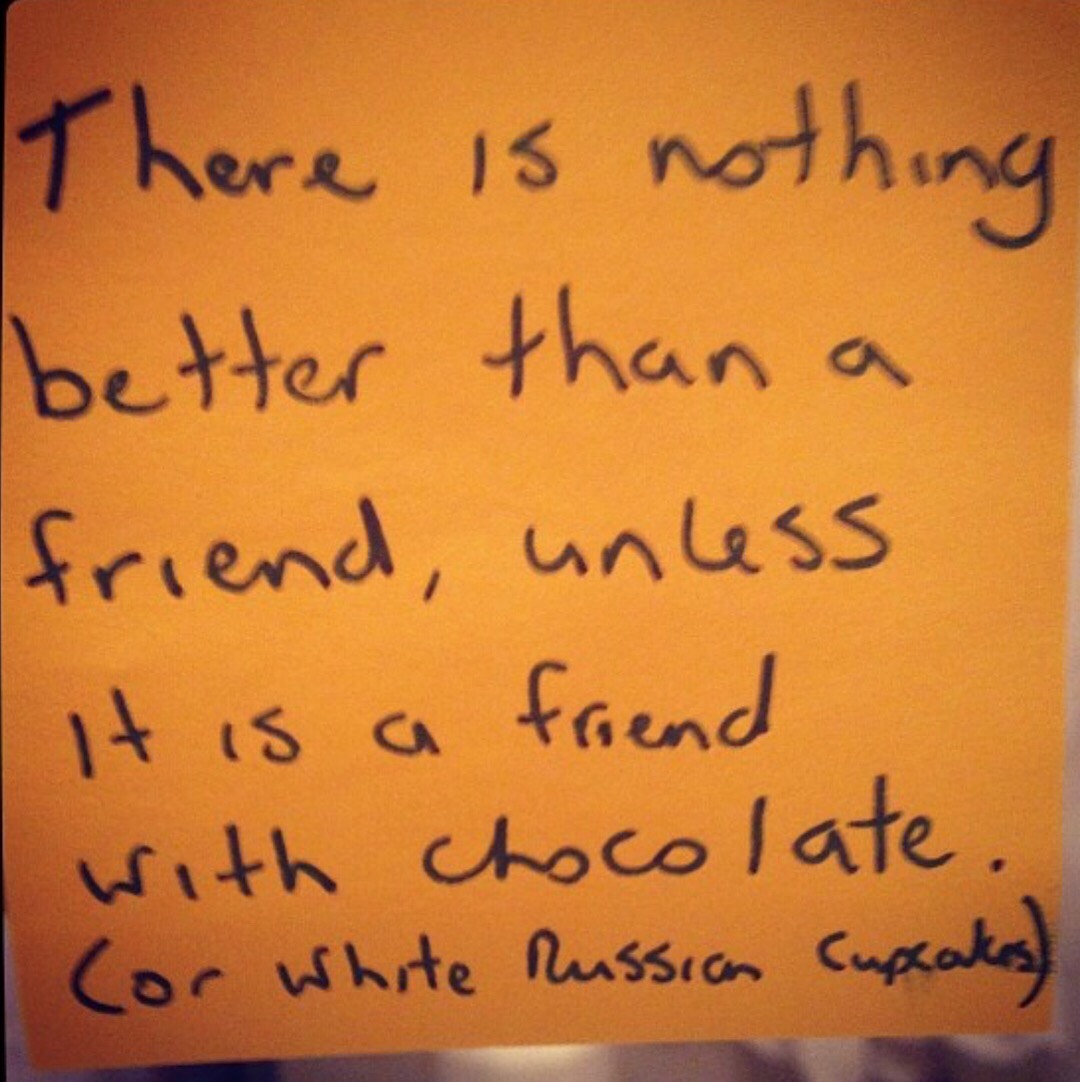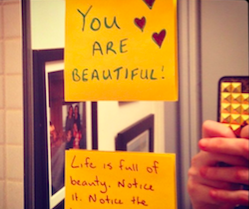 At the time, I was very angry at what was happening and felt isolated because I was too sick to go out and see my friends. I would get up to go brush my teeth, and find notes on the mirror, smiling back at me. They were reminders that I wasn't alone, and that my friends were thinking of me even though I was at home and couldn't participate as much or in the same way as before.
I still find these notes tucked away all over the place, often at the most fitting of times, and they are still a huge help and reminder that I am not alone.
If you have a friend with illness, and are thinking of ways you can be there for them, projects or ideas like this may help.
If you have a friend with an illness, think of ways you can be there and show support without always being there.
My friend would leave notes on my message board like, "Never forget you are loved."
This was helpful, because I felt different after my diagnosis. I had had to leave school, work, and most of my life behind. I left my world behind, particularly my friends. At times, I felt like people had forgotten about me since I wasn't around as much or doing the same things that I was before.
These notes reminded me that I hadn't been forgotten about. Some days, they were the only thing that kept me going.
My friend also learned recipes that worked with my new diet and would then come over and help make dinner. She would make enough to leave in the fridge because I wasn't very mobile and had a hard time doing these things.
She would come visit on my treatment days and watch Disney movies, like the "Emperor's New Groove," and make me laugh – helping me forget that I was so sick.
These little things that she did. The notes around my apartment, her transfer of strength, helped me believe that things would be OK until I could believe it for myself.
She did not treat me any differently because I was sick. She treated me the same way and we laughed just as much. She would even come over after school with all the gossip about which boys were doing what or what professors were up to their usual tricks – and that helped to feel like I was still a part of things.
Some days I didn't want to hear about the outside world because I felt too far from it. There were times when I was jealous that she got to still do all the things I couldn't. And she understood that. We rolled with the punches and she was molded her friendship to me after my diagnosis to what I needed the most.
Sometimes, that was listening. Sometimes it was just being there for me, in silence. Sometimes it was helping me be in denial, by eating ice cream and talking about how soon I would get better, or watching our favorite shows like "Supernatural."
I can be sure that it was very hard on my friend to have me change in the ways that I did after my illness: to watch me go from being all the things that I was to a totally opposite slew of new things and routines, living in a world of uncertainty and pain.
I'm sure it was hard for her. I couldn't do the same things with her or be exactly the same person that I was before I got sick. But she never let me know that, or if she was scared, or how annoying it was that sometimes I wasn't there for her as much as I had been in the past. We had been inseparable – until I got sick, at which point the reality was that I couldn't be the same. I wasn't in class anymore and we were forced to make some adjustments to how we were lived as friends.
If you have a friend with an illness, and you want to help, the best thing you can do is to listen.
And, while listening is the best thing, the second best thing you can do is to treat that person as though nothing is different (even while listening).
Meaning: Don't bring it up all the time. If they want to talk about it, let them, but don't make everything about their new tough situation or how sick they feel. They likely think about that enough already and already probably feel pretty different without being reminded of it.
If you have a friend with an illness, and if you are one of their friends who sticks around, you will be on the path with them as things change.
You can help by picking up things to aid you as you go along the path together. Tools that they can use, new ideas, suggestions. Recipes, if they go gluten-free. Help to paint their cane.
My friend would be my go-to person if I needed to go to the ER. She came, with me, and made it not about how sick I felt, but laughed and talked with me about the hot ambulance guys.
Aside from all this, I was grateful. These things from my friend helped when my life was dark and felt empty. She helped me keep a sense of humor and made to laugh, which was an important distraction from the darkness.
We joked about my cane, naming it, even, and joked about my meds. We joked about just about everything. And joking about it had a way of normalizing the situation for me. It made it feel less different and scary, and like I could keep going cause maybe it wasn't so bad.
Lots of people with illness have friends who give up because their friend can't be the same person they used to be.
After looking back over this list and the things that my friend did to help me when I was diagnosed, I can see that the most important one she did and the best way you can help a friend. Don't give up on them during the hardest time in their life.
To my friend: Thank you for not giving up on me.
We want to hear your story. Become a Mighty contributor .
Gettyimage by: ASIFE