This Photographer Didn't See a Woman With a Disability. She Saw a Mermaid.
---
Photographer Kerri Lane was out to dinner with her husband in Leesburg, Va., when MacKenzie Clare's beautiful red hair caught her eye. The 19-year-old, who was out to eat on her prom night, would make a perfect Ariel the Mermaid, Lane thought.
She eventually walked over to Clare, ready to ask if she would star in a Disney-inspired photo shoot. When Lane approached the table, she realized Clare was in a wheelchair.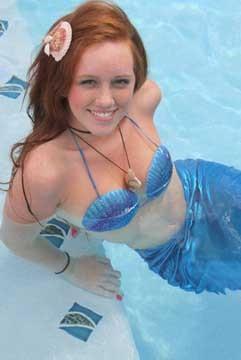 "I will admit I was completely shocked," Lane writes on her blog. "But in that same split second it went from shock to how amazing it would be to make her a mermaid."
When Clare was 10 years old, she was paralyzed from the chest down after a car accident, The Washington Post reported.
"[MacKenzie] would say nobody's ever going to want me to be a model," Clare's mother, Lisa,told Fox 5. "'I'm in a wheelchair and I can't do all the things models need to do.'"
Lane didn't see things that way. A few days later, she visited the Clares' home and, with the help of volunteers, transformed the redhead she'd seen out to eat into the world's most famous mermaid.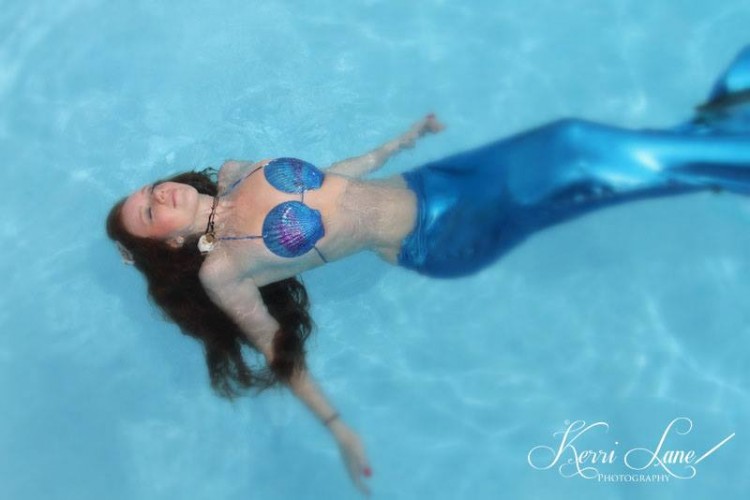 Lane hopes seeing Clare's transformation will inspire others to keep believing in the impossible.
"I would like for everyone to know and believe if they have a dream it can come true. Believe in yourself, love yourself and it will happen," Lane told The Mighty. "It may not be today or tomorrow but one day when you least expect it, then it will happen."