When Sam Suchmann and Mattie Zufelt met at Special Olympics in grade school, a best-friendship sparked. The young men from Rhode Island, who both have Down syndrome, became inseparable, as you can see in the video below.
One of their many shared interests? Zombie movies. Three years ago, the teens set out to make their own. Now, they're halfway to reaching their $50,000 goal and making their film a reality.
"It'd be the greatest movie ever," Mattie explains in the video below. "Because it'd be awesome."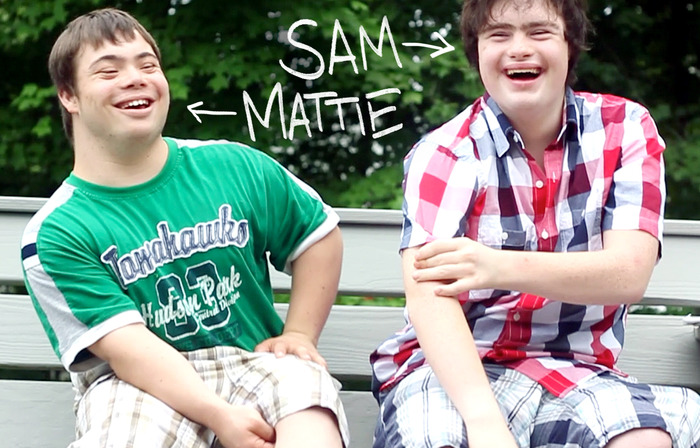 Watch Sam and Mattie discuss their friendship and big movie plans in the clip below, and visit their Kickstarter page if you'd like to make a donation. Their fundraising is open until Wed., Nov. 19.
h/t BuzzFeed
Want to end the stigma around disability? Like us on Facebook.
And sign up for what we hope will be your favorite thing to read at night.