John Dilgen wants nothing more than to help his son escape the pain.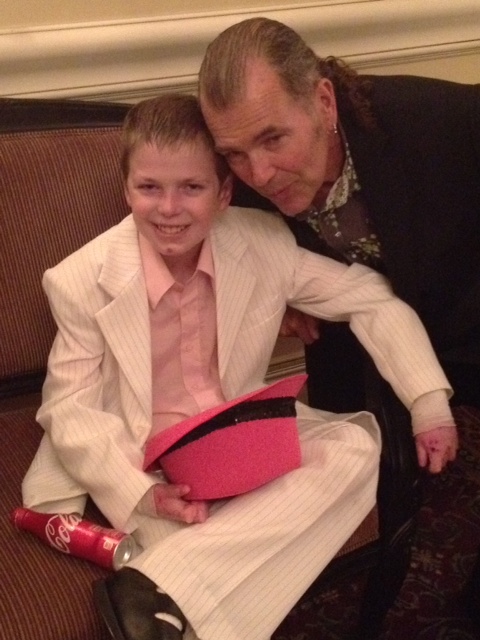 Every day he watches his 11-year-old, John Hudson (JH), battle Epidermolysis Bullosa (EB), a rare genetic tissue disorder that makes his skin prone to severe blisters and tears. Dilgen estimates that 60 to 70 percent of his son's body has no skin on it at all. For the last year and a half, JH's condition has made it impossible for him to attend school. It's difficult for him to walk, and sometimes swallowing is a challenge. If JH wanted to spend his days sulking, his dad would certainly understand. But for the most part, despite the excruciating pain, he manages to keep his head up.
"He gets up and he's able to joke around and smile," Dilgen told The Mighty. "I don't know how he handles all of this."
When the condition becomes too much, when the pain makes him weak and depressed, JH turns to music — something his dad instilled in him. They sing together as much as possible and have been recording songs in their living room in Staten Island, N.Y.
"Singing takes his mind off EB. He's not in pain at that point; he's in the moment," Dilgen told The Mighty. "When he sings, he is no longer a person with EB, he's just this person singing."
Watch a clip of this father-son duo in action:
When JH was born with EB, Dilgen didn't know what to think.
"It was a very dark time," he told The Mighty. "You're going from this point of happiness and joy about a birth to complete devastation."
Because EB is so rare and unknown, Dilgen  has spent the last 11 years doing his best to spread the word. His family actively supports the Jackson Gabriel Silver Foundation (JGSF), founded by Alex and Jamie Silver, whose 6-year-old son, Jackson, has EB.
"We can't raise money for research unless people are aware of EB," Dilgen told The Mighty. "We're 150 percent behind JGSF."
While he works to spread the word, Dilgen spends as much time with JH as possible. That's what's most important to him. In a few months, he hopes to take him to Manhattan to sing in an actual recording studio.
"He's mentioned to me that he sometimes feels worthless," Dilgen told The Mighty. "I'm showing him that he's not, that there's still a lot that he can do."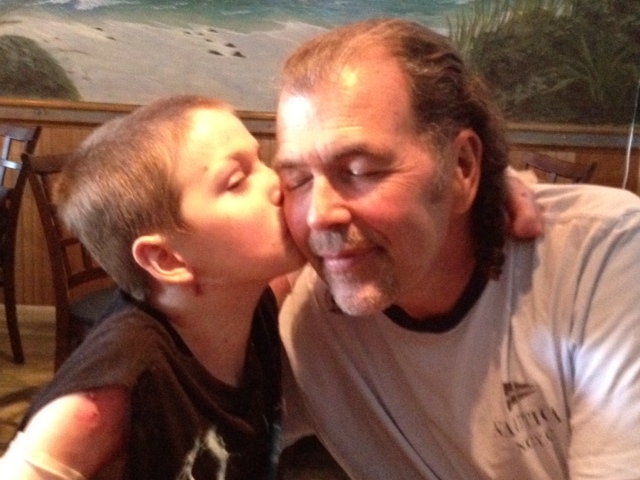 If you're interested in making a contribution to the Jackson Gabriel Silver Foundation, head here. You can also visit JGSF's Facebook page.