When My Daughter With Complex Medical Issues Asked to Bungee Jump at the Mall
---
We were at a mall last week out of town, and in the food court, my 6-year-old's eyes got wide as day when she saw this.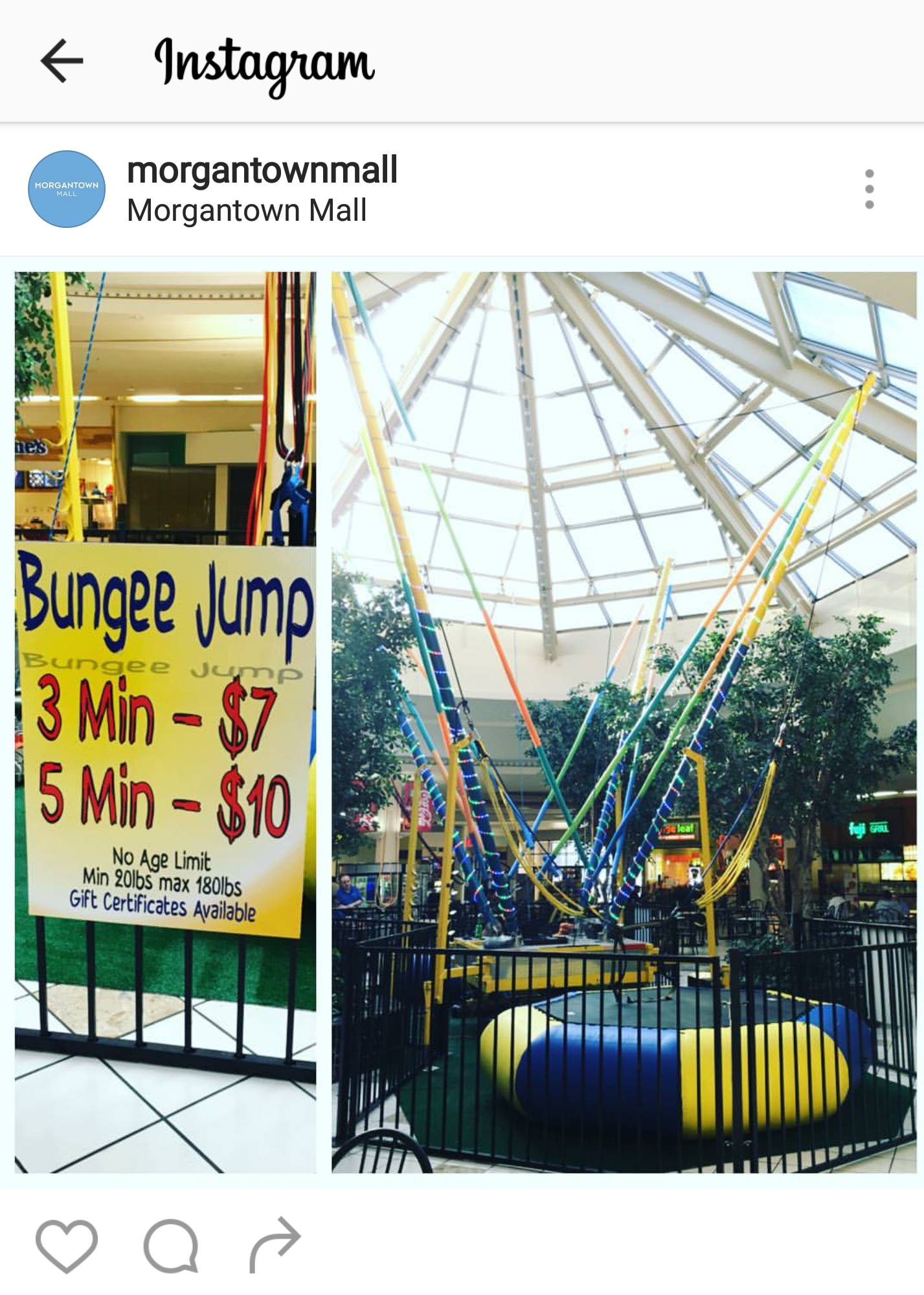 She wanted to do it. She pleaded to do it. She was hungry, but I had visions of hot dogs flying from her mouth at 10 feet into the air, so we decided to do it before eating lunch. My daughter has a multitude of complex medical conditions including a collage 12 variant, which is a combination of a mild form of muscular dystrophy and Ehler's Danlos syndrome. She also has tethered cord syndrome and has had two laminectomies to de-tether her spinal cord.
There was the dreaded, "do not jump if…" sign, which always includes a disclaimer to not jump if you have a neck/back injury or any other complex medical issue. Well, what do you do when your 6-year-old is begging and pleading with you and she is using her own money to pay for it: $7 for three minutes. Did I forget to mention this is a child with pretty intense anxiety about doing anything like this and doesn't love heights?
So, when she climbed up there to be strapped in I was about 80 percent sure she would lose her sh*t and bolt. Her face here, hilarious.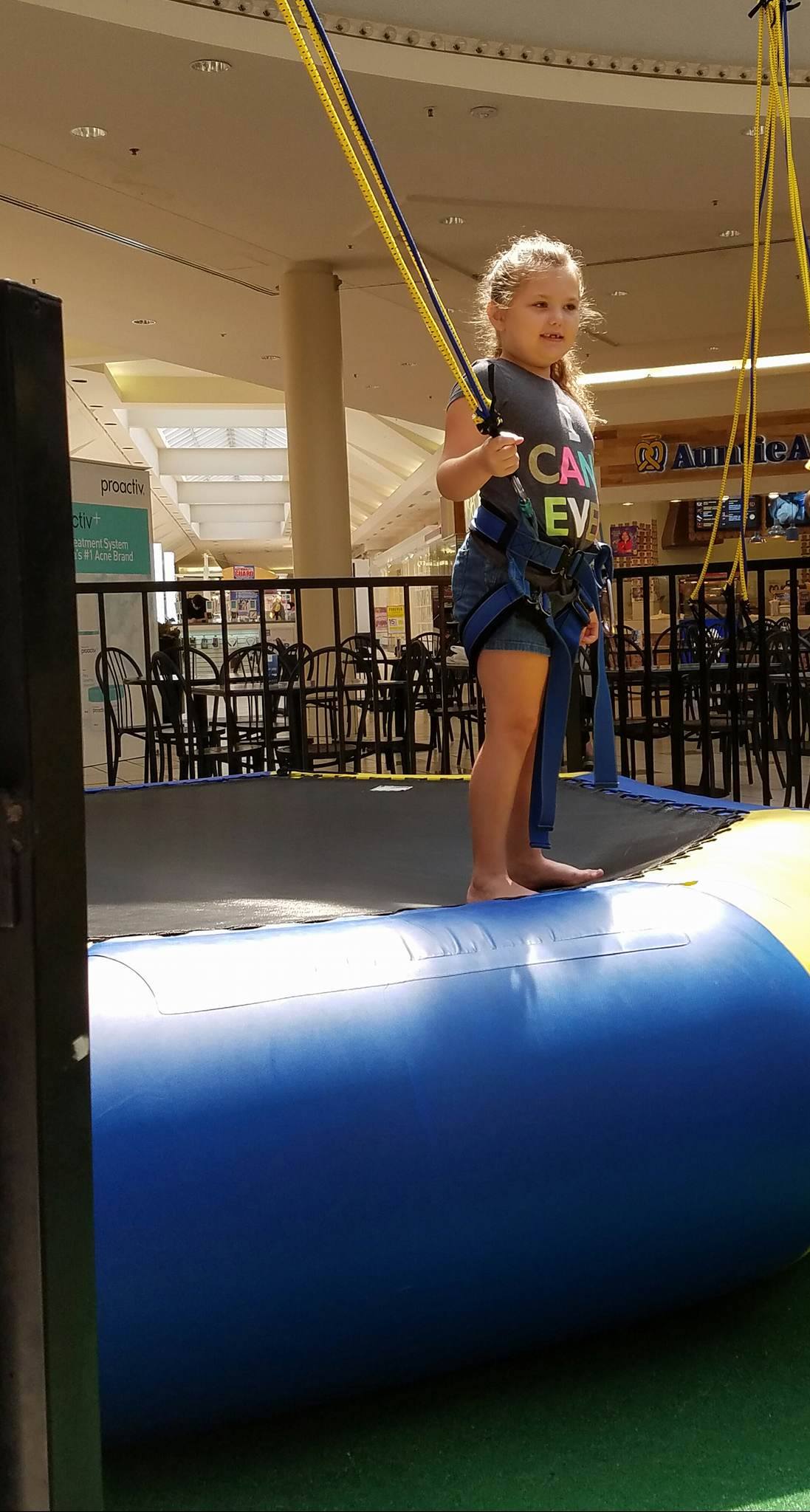 I don't know the exact height this thing could go. I do know the child after her went to the ceiling of the mall! My daughter did not want to go very high. The guy kept asking her if she wanted to go higher, and she was vehemently against it. She lasted about two and a half minutes before her legs hurt too much to continue. I know it's my responsibility to keep her safe, but let's be honest, after 30+ procedures and surgeries not one of those was caused by her jumping for two and a half minutes. Will she need another because she jumped? No. Will she need another just because her genetics are faulty? Yes.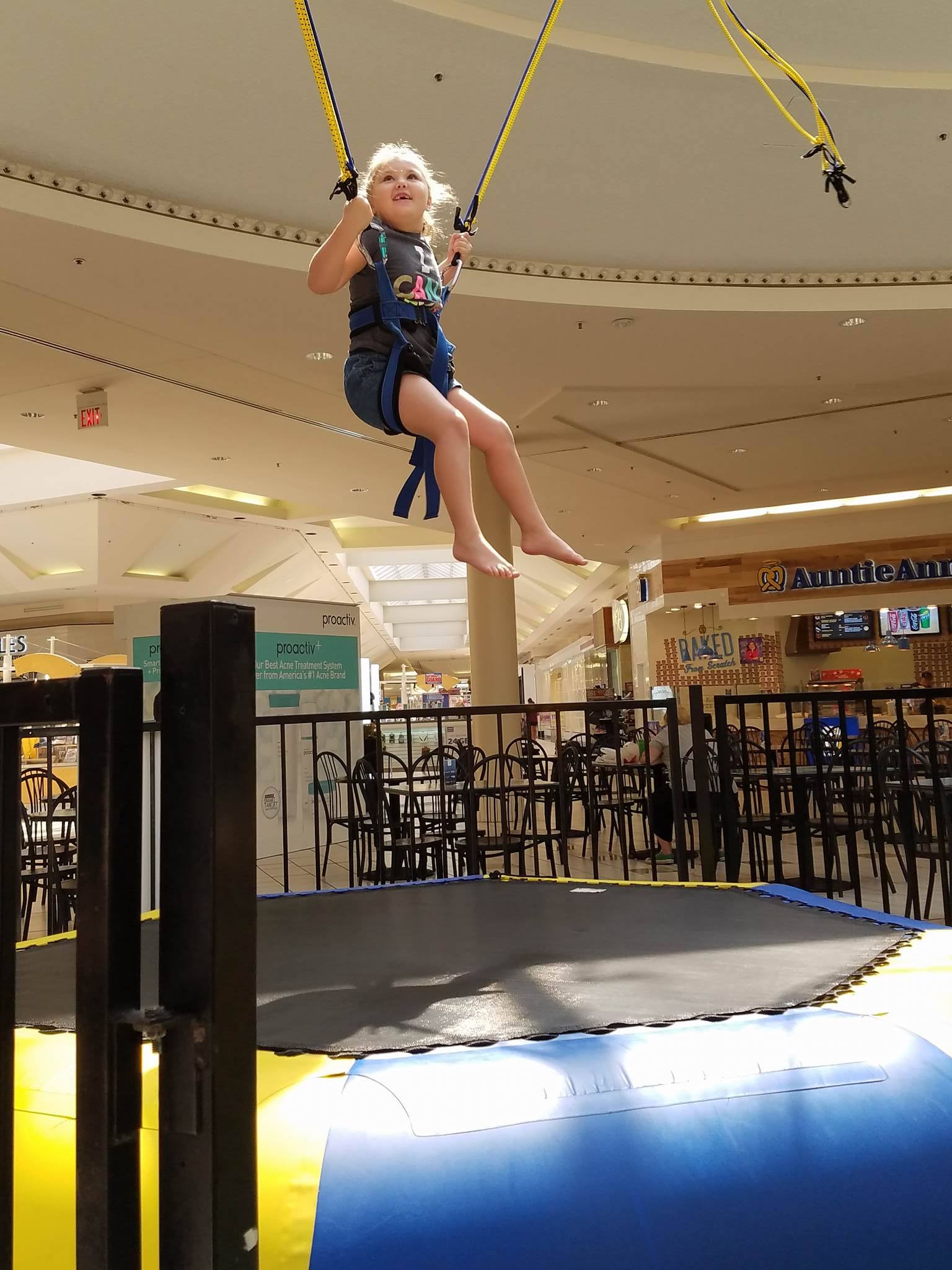 The fact is, she could live in a bubble for the rest of her life and still need many more painful procedures/surgeries, plus dealing with her daily level of "normal for her" pain. I constantly struggle with letting her have as much fun as possible, while also keeping her safe. But who am I to deny two and a half minutes of fun? She says next time she will go just a little bit higher.
Originally published: September 2, 2016