This Powerful Photo Series Challenges the Way We Talk About Mental Illness
---
As a woman of color living with depression, Dior Vargas knows a thing or two about what it's like to feel marginalized. She decided to do something about it.
Vargas, 27, embarked on a moving photo project that provides a space to recognize mental illness on a public forum. Deemed the People of Color & Mental Illness Photo Project, the idea behind the series is to create a community that helps people of color with mental illnesses feel less alone.
"I wanted to humanize mental illness in a way that's more accessible to others," Vargas told The Mighty.
Vargas says she arrived at the idea after connecting with other women of color with mental illnesses on Twitter. She found solace in finally sharing her experiences with others who have similar stories. This comfort, she says, was something she lacked growing up. Mental illness is a topic notoriously swept under the rug, and Vargas felt that those who do speak out about it are most likely caucasian.
"Maybe if I'd seen equal representation [of people of color] growing up, I wouldn't have felt so alone," she told The Mighty.
A self-described "Latina feminist mental health activist," Vargas's feminism plays a large part in how she thinks about mental illness.
"It's what first sparked my thoughts about the different dimensions of individuals and giving voice to people who are silenced," she said.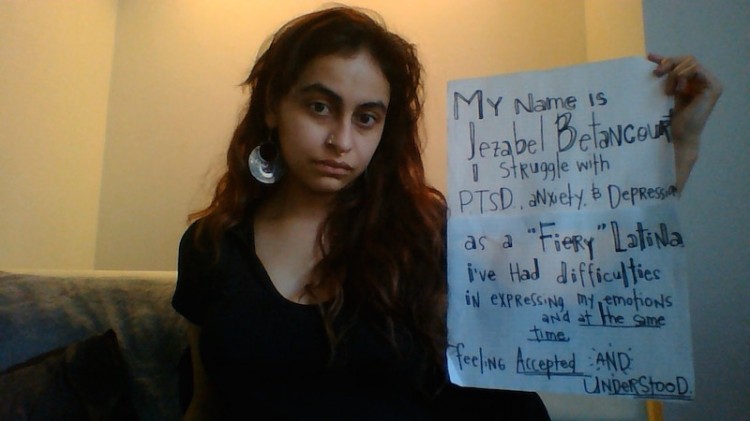 Since the project was officially launched last fall, Vargas has received more than 30 submissions, all of which are posted on her website. She's additionally working on an anthology of writings by people of color about their experience with mental illness and is currently accepting submissions.
See some of the remarkable submissions below.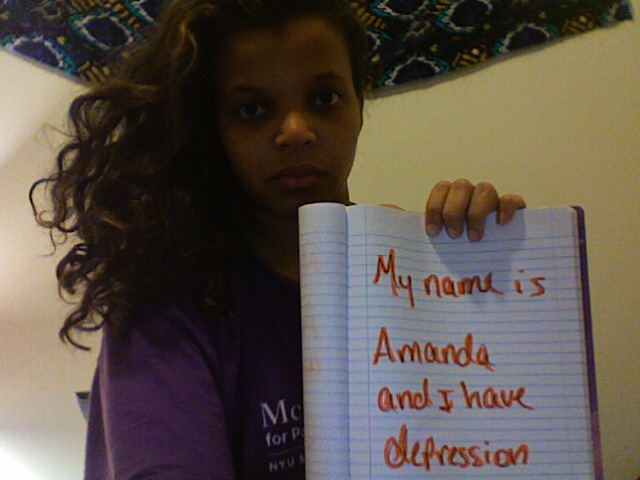 Photos courtesy of the People of Color & Mental Illness Photo Project
To submit a photo or piece of writing to either of Dior's ongoing projects, email her at [email protected]
Want to end the stigma around disability? Like us on Facebook.
And sign up for what we hope will be your favorite thing to read at night.