March 13, 2015
Dear Cerebral Palsy, Here's Why My Son Is Still Winning
---
Dear Cerebral Palsy,
We haven't always known each other. Five years ago, when I was blissfully awaiting the arrival of my first child, I couldn't have imagined we would ever meet.
You were something that happened to other people — something to be pitied and something I didn't want to know. When people suggested we might soon meet, I feared you. I desperately wanted you to stay away from us. You seemed like the worst kind of demon.
But you didn't stay away. It became inevitable that our paths should cross, and now, I cannot imagine life without you. It's not always easy to get along with you. You can be difficult. Because of you, my son has to work harder at everything he does. Things that most people take for granted are a struggle for us, and it's all your fault. It hurts my heart sometimes to see the hardships you bring.
But I am a better person for knowing you. Because of you, I love harder and more intensely than I would have if you were not around. I appreciate more, and I understand that the little things really are big things. I feel a pride that only comes from watching someone you love succeed even when the odds are stacked against him.
Because of you, my eyes have been opened to a world I barely knew existed, and I see value in people I was blind to before. Because of you, I'm part of a global community, a community of people who support me and my son. I'm now a cheerleader for other families, celebrating the achievements — big and small — of children everywhere. These are people I would never have had the good fortune of knowing if it wasn't for you.
Most of all though, you've shown me you aren't the worst thing that can happen. Cerebral palsy and joy can coexist. My son has cerebral palsy, but you don't have him.
My son loves life. He has the biggest smile you have ever seen. He loves swimming, chocolate milk and trucks.
Thank you, Cerebral Palsy, for showing me what the biggest priorities in life really are — to be loved and to be happy. My son will always have those two things.
If life is a competition, he is still winning.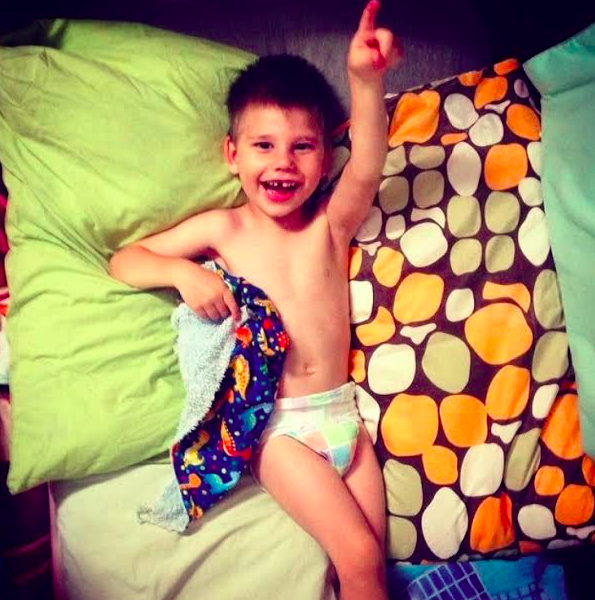 Follow this journey on Joshua's Story.
For all of March, The Mighty is asking its readers the following: If you could write a letter to the disability or disease you (or a loved one) face, what would you say to it? If you'd like to participate, please send a blog post [email protected] Please include a photo for the piece, a photo of yourself and 1-2 sentence bio.
Want to end the stigma around disability? Like us on Facebook.
And sign up for what we hope will be your favorite thing to read at night.