Down Syndrome, I Once Feared You. Now I'm Thankful for You.
---
Dear Down syndrome,
When I learned my unborn child was at a high risk of having an extra copy of her 21st chromosome, I researched you.
I researched what you would do to my baby. Would you make her ugly and impossible to love? Would I resent you and the impact you had on her life and ours? Would I struggle with all the things that come with your diagnosis — the therapies, the difficulties, the learning delay? Would I regret bringing a child into the world who might be sick a lot, need operations and be rejected by society? What would you do to her face?
Her beautiful face was the first thing I saw after she was born. There you were, Down syndrome, printed on her face, hands and feet. Her body was limp and floppy, a result of you. She was cold.
I didn't cry. I stared at my beautiful baby and saw her. I needed to feed her, love her, cuddle her and teach her. Just like her older sister.
She learned and developed, she laughed and played. She reached her milestones in her own time.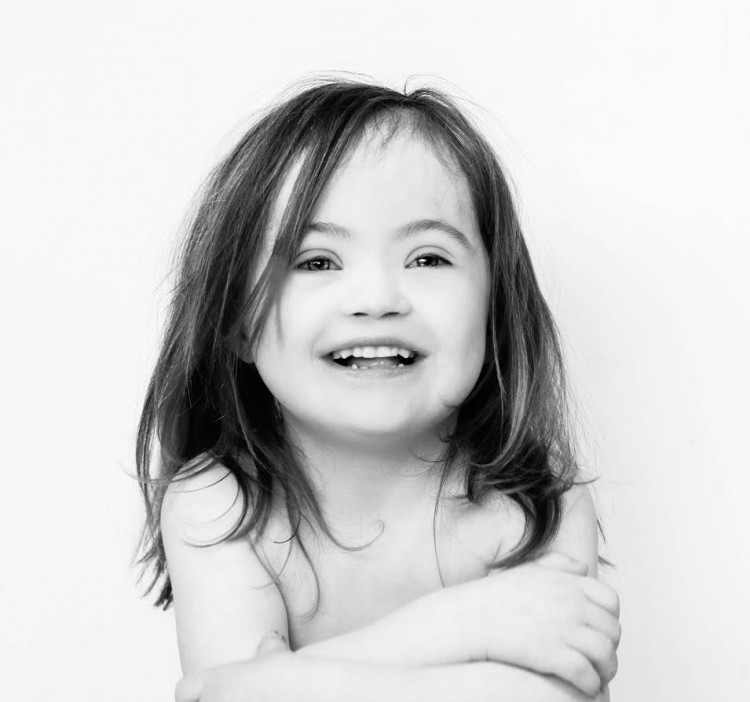 You, Down syndrome, have taught me so much about what it is to love and what it is to accept. My girl carries you with her for all to see, but what so many have learned is that she's beautiful, and it's you that has made her that way.
Together we move forward, teaching each other and learning from each other. Our futures are all unknown, and for her, it's no different. We move into our futures as a family, with love and laughter.
I would never want to take you out of her because there would be nothing of her left. She is who she is because of you, and we intend to overcome any obstacles you throw our way. We can do it. I know we can.
Thank you, Down syndrome. You've come into our lives, and we're better for having you. You've made my girl perfect.
The Mighty is asking its readers the following: If you could write a letter to the disability or disease you (or a loved one) face, what would you say to it? If you'd like to participate, please send a blog post to [email protected] Please  include a photo for the piece, a photo of yourself and 1-2 sentence bio.