I Told My Partner I'm a Package Deal. He Responded With 3 Perfect Words.
---
To the man who loves me (and my brother with autism):
I fell in love with you when I was 14. No, our lives haven't been the typical fairytale romance story of many high school sweethearts. We've fallen out of touch, many times, and reconnected many times, only to fall out of touch again. But when I found you again at 19, this time, I knew you were here to stay.
At 19, we weren't thinking about what our future would hold. We stayed up late, went to concerts, went out for ice cream in the summer and cheered for the Dawgs at Georgia football games. I was in love with you, you were in love with me, and I loved being young and in love. In the back of my mind, I always knew my brother with autism would become my responsibility someday, but it was a far-off concern, one that wasn't tangible, one that wouldn't happen for many years, and it certainly was not a concern that 19-year-old me needed to talk about with 19-year-old you.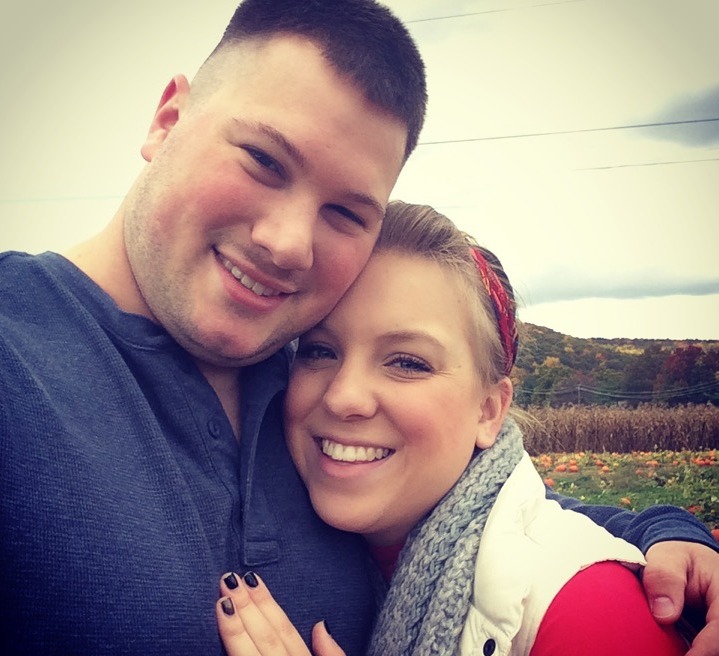 Then 23 happened, and because of life's ever-changing and unexpected circumstances, the responsibility started to became real. My parents started talking to me about finances, about Josh living with me in adulthood, about possibly buying property and hiring staff. I had to sit in on the "tough conversations." I learned more about what was going to happen when my parents died than any 23-year-old should ever have to know. I was constantly thinking about my future, and where and how Joshua could (and would have to) fit in. My parents began the emotional conversations with me about how to make this "burden" just a little bit easier. I was terrified.
I told you all these things: my fears, my guilt, my hopes and my dreams. I told you that I loved my brother, but sometimes I felt trapped into a lifetime of caring for him. Some days, I felt incredible guilt for not wanting the responsibility. But most days, I felt incredible joy knowing that my brother and I shared such an incredible bond through intense, unconditional love; a bond that I knew was unbreakable. Many times, as I thought about all of these things, I cried in your arms.
"What if I can't do it?" I asked you, "What if I can't do all of these things I need to do? What if I fail him?"
You gently cupped my face in your hands. "It will all be okay," you said, "I promise."
You sat with me through that first planning meeting, and you listened to the future goals for what mine, and Joshua's, life would look like. You learned about this part of my life, the "autism sibling" part of my life, quickly and unexpectedly, in a way that I felt was less than ideal. Sure, you had seen it before, but not like this. Not this logistical side of it, not this legal side of it, not this very, very, vulnerable side of it. I cried in your arms some more.
"Does this scare you?" I asked. "Does it make you not want to be with me anymore? What do you think about all of this?"
"I think it's something that I need to learn," you said, "I don't know much about it. But you and I will, we will learn it together." I cried in your arms again, this time, tears of relief.
A few weeks later it came up again. We talked about what life would look like, and again I told you.
"You know," I said, "I'm a package deal. I come with Josh, and that's never going to change," I said. "You get me, you get Josh."
"Package deal," you said. "Period."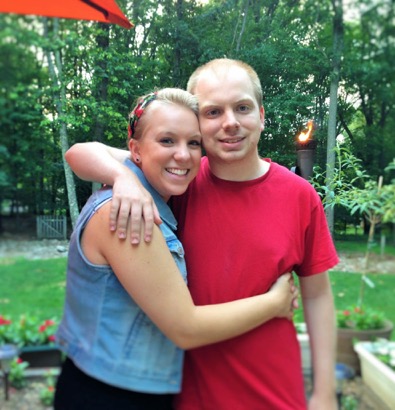 You've taken this on with me, this life of unique challenges, heartaches, joys, and triumphs. You could have said no; some people would have. Instead, you spend time with Josh, you talk with him, you ask him to come with us to the grocery store and sometimes to the movies.
You come with me to take him bowling with his friends. You tease him about his love of diet Snapple and easy-cheese. You buy him movies for Christmas, without me saying a word, because you've noticed him watching them over, and over, and over again. Sometimes, you even surprise him with diet Snapple, just because you know how much he loves it.
It doesn't scare you that when I think about houses. I always talk to you about which part Josh will live in. It doesn't make you mad that he will live with us someday. It doesn't make you mad that such a huge part of me is, and always will be, dedicated to him, forever. It doesn't make you mad because you love all the parts of me, including the incredibly vulnerable parts, the parts that others might have walked away from.
You could have said no. You could have walked away. But you didn't. You stepped into my "autism sibling" world, and you never looked back.
So, to the man who loves me (and Joshua), thank you.
The Mighty is asking its readers the following: Describe the moment someone changed the way you think about disability and/or disease. If you'd like to participate, please send a blog post to community@themighty.com. Please include a photo for the piece, a photo of yourself and 1-2 sentence bio.