April 9, 2015
When a Manager Offered Me a Janitorial Job Because of My 'Type'
---
A few years back, prior to becoming a Vacation Planner for the Mouse, I had many opportunities to pursue a role in reservation systems and guest services.
I lived in an area where there is a big name theme park and a casino that just opened up on the outskirts of my city. Plenty of opportunities to put my college level skills in Advertising Communications to work. I knew most of the basics of recording demographic information and communicating with people in a customer service setting. I'm the ideal candidate for many things…
… But I'm legally blind.
My first try at the theme park to get a guest relations role was turned down because I couldn't be face-to-face with their computer screen. Why they had it on the ceiling was beyond me, and they wouldn't accommodate me unless I was wheelchair-bound.
Funny, isn't being blind a disability, too?
So after being let down yet again, I tried the casino. It was a large group-interview thing, something I tend to be horrible at because it's hard to follow visual cues.
Well, wouldn't you know it, I got a call back. Not for guest services like I hoped, but for what they called Environmental Operations.
So I went in, prim and proper, carrying my portfolio in a breifcase, thinking this was my big break.
It was a job offer to be a janitor.
The pudgy manager was there talking to me like I was slow, asking me what a janitor does in an almost smug voice.
Now I had bad interviews before, ones where I came out crying and ashamed. Discrimination sucks. And for someone like me, it's a common thing that comes out in important times like this.
But this time, I wasn't going to have it. No more was I going to go home and ball my eyes out.
"So you are assuming that I as are woman with a slight physical disability can't function beyond a level capable of picking up used beer glasses?" I said in the most serious yet cheerful manner.
"Well, a girl of your type…"
And boy, I got heated.
"A girl of my type? What is that supposed to mean? A girl who fought her whole life to be taken seriously? A girl going to a well-known college in advertising communications,  who has been working since she was 17 in various forms of retail and marketing positions? A girl who devotes her life to volunteering for various organizations? A girl who has great communication skills and is friendly with anyone who needs assistance?"
"But I mean… given your… uh… visual…"
"Take a look at this portfolio and read me out loud what everything says," I ordered as I tossed the folder on the table.
And so he read:
"Associates degree in advertising from Johnson and Wales University, Millennium Dreamer Global youth summit ambassador sponsored by Disney, JWU Deans List, Volunteer at the YWCA, Volunteer with Habitat for Humanity, DECA member, Special Olympics Coach, State of Pennsylvania Paraprofessional Certificate…" and the list went on and on as his face turned pale.
"I do believe this concludes the interview, sir. But let me address one thing. Next time you see a person like me in the crowd, don't just assume that cleaning toilets is all we can do. A person like me is perfectly capable of doing more, so much more. Maybe next time you overlook the disabilty and give that person a shot."
"I'm… I'm sorry," he muttered.
"This is a case where you shouldn't be sorry. As a matter of fact I feel sorry for you that you lost a great candidate," I said as I shook his hand and walked away.
For once, I didn't cry. As a matter of fact I was angry, yet proud I was the one for once to be on the other side of the table.
So to that HR person over there looking at that resume and that beautifully capable person across the room, learn to look beyond and see the big picture. You never know that the person you reject based on appearance will soon become the biggest asset in your company.
You don't know what you're missing.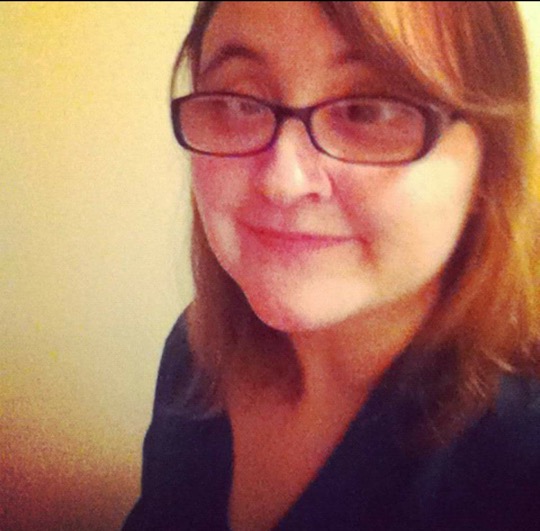 Want to end the stigma around disability? Like us on Facebook.
And sign up for what we hope will be your favorite thing to read at night.