May 1, 2015
The Popular Song That Helped Me Understand My Brother's Disability
---
My 20-year-old brother, Jarrod, was diagnosed with severe autism and intellectual impairment when he was 2 years old.
The breadth of such news was a shock. Eighteen years later, he still speaks with slurs and mispronunciations.
Speech therapists came and went. ASL was tried and failed. Picture books have been thrown at my head in frustration.
Jarrod has always conquered such challenges with surprising vigor and determination despite his limitations. Which is always why I never give up on a challenge either. My brother is a constant inspiration.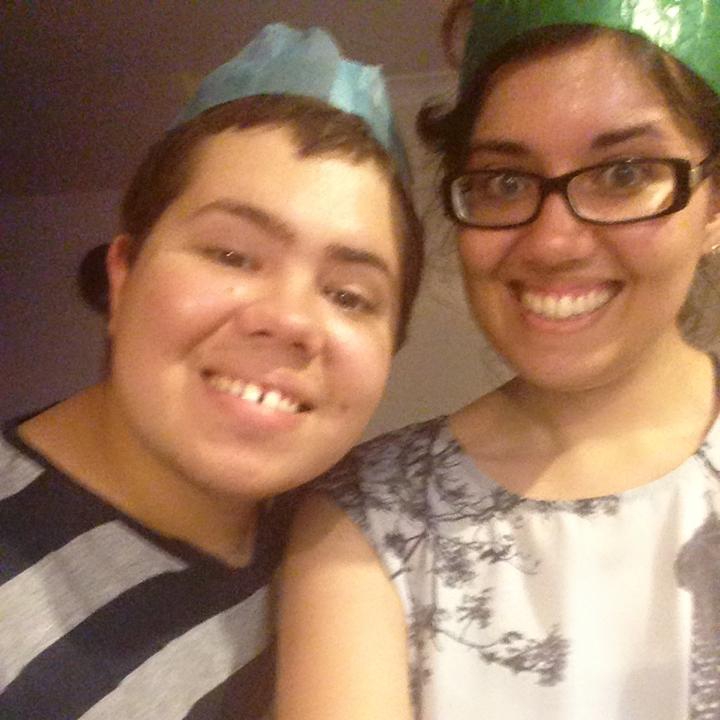 But despite such challenges and speech impediments, he does talk. He communicates via his own means. He communicates using music.
Jarrod was 13 years old when my parents bought him his own CD player (he kept stealing my walkman and these were the days before iPods were a must-have). One of the CDs he loves to play is Urban Hymns by The Verve.
At first, I didn't think much of these songs. I just thought, "Phew! He is busy." But he kept playing specific songs over and over again on full blast over the years, which is quite noticeable.
The song "Bittersweet Symphony" by The Verve was the first song I noticed and the lyrics are powerfully profound when coming out in my brother's disjointed voice:
"Well I never pray,
But tonight I'm on my knees, yeah,
I need to hear some sounds that recognize the pain in me.
I let the melody shine, let it cleanse my mind, I feel free now,
But the airways are clean and there's nobody singing to me now.
No change, I can change,
I can change, I can change,
But I'm here in my mold.
I am here in my mold.
And I'm a million different people,
from one day to the next.
I can't change my mold,
No, no, no, no, no.
I can't change,
I can't change."
And the message was quite simple: I cannot change who I really am to fit your mold. I teared up when I realized this, and in a way, this song did help me accept my brother the way he is. Whenever I hear this song on the radio I roar for us both and my heart thunders.
Yep, that's it, society. We will never give in. We will never change our mold. My brother is my brother. And I am me.
Want to end the stigma around disability? Like us on Facebook.
And sign up for what we hope will be your favorite thing to read at night.