A Letter to the Mom of the First Child to Receive a Bilateral Hand Transplant
---
Dear Pattie Ray,
I along with millions of people worldwide have now heard the story of your remarkable son, Zion, and his bilateral hand transplant at The Children's Hospital of Philadelphia (CHOP).
As you might imagine, Zion's story resonated in the limb difference community, and many of my own friends and family reached out to me to share this amazingly courageous and groundbreaking story about your beautiful son.
Our stories are so different. Six years ago, my son, Jackson, was born missing his right hand. Zion lost not only both of his hands but also his feet due to a life-threatening infection. And on top of that, you gave Zion your kidney as the infection caused multi-organ system failure and the transplant became necessary.
There's one thing I immediately felt like we have in common, though. I saw it in your eyes when I watched the video CHOP released about Zion's story.
There's something about having a child facing a challenge in life that's unmistakable. Many other moms out there with children facing challenges will know this look. It's hard to put into words, but it's the look of love, amazement, dedication, encouragement and commitment all mixed in with a little sadness and trepidation knowing what your child will face on a daily basis.
In the video you say, "This is just like another hurdle that he jumps… he jumps so many hurdles, he's so amazing, this isn't the first amazing thing that he's done. He's done, been doing, amazing things since he's been sick. I don't know many adults that can handle half of his life on a day to day basis." That resonated with me. Day to day I am blown away by what my Jackson can do. Like Zion, he's also a "normal" little boy and as moms we have to mother them, direct them, even discipline them despite their limb differences. But there's always that little spark. Something that stands out and joyfully educates us each day.
Zion has captured hearts around the globe, including mine. His wonderment, his honesty and his ability to do so much without hands and feet is inspirational. And as he says in the video, his grandmother says he's "smarter than a lot of grownups." I'd say his grandmother is so right about that. Zion's intelligence shines. I saw one woman post, "This young sweetie is an old soul — wise beyond his years." Indeed!
But this letter is to you, Pattie. You have captured my heart and sustained my hope that we can look forward to a better world for our children — one with more acceptance and awareness. I truly believe your son is a reflection of all you've given to him and will continue to give to him. I celebrate you as an extraordinary woman and mother.
With deep appreciation,
Rachel Roberge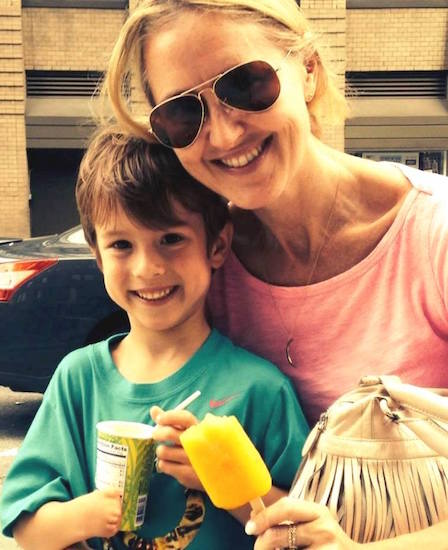 The Mighty is asking its readers the following: Describe the moment someone changed the way you think about disability and/or illness. If you'd like to participate, please send a blog post to community@themighty.com. Please include a photo for the piece, a photo of yourself and 1-2 sentence bio. Check out our Share Your Story page for more about our submission guidelines.
Lead photo source: YouTube