Elizaveta Bulokhova had been a successful runway model for seven years when she began to notice a pain in her jaw.
Bulokhova was traveling with her boyfriend in May 2014 when her jaw began to swell, VICE reported. Within months, the pain became intolerable. She saw a doctor to determine the source and learned she had osteosarcoma, a form of bone cancer, in her right jaw. Bulokhova would have to have her jaw removed at age 24. Furthermore, doctors told Bulokhova, who was pregnant at the time of the diagnosis, that she would have no choice but to terminate her pregnancy before commencing chemotherapy treatments. Her modeling career was put on indefinite hold.
In the fall of 2014, Bulokhova had 95 percent of her jaw removed successfully, and she was able to deliver her son, Valentin, ten weeks early by cesarean section, according to The Toronto Star. In early 2015, she endured five rounds of grueling chemotherapy. Now 26, she lives with her boyfriend and son in Vaughan, Canada, where doctors continue to monitor her health to make sure the cancer doesn't reappear.
Though she hasn't made a formal return to the modeling world, Bulokhova recently appeared in her first photoshoot since her diagnosis. The photos below are a tribute to her strength and a celebration of love, family and survival.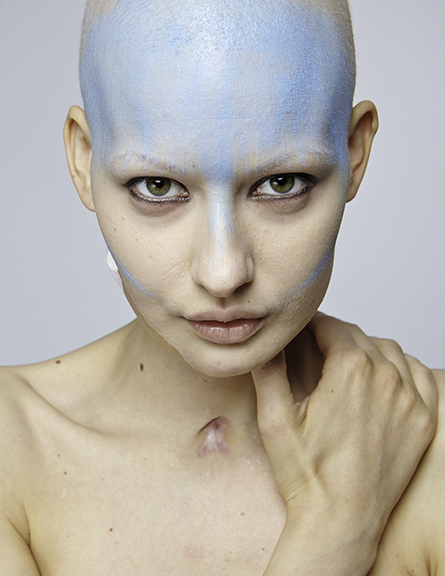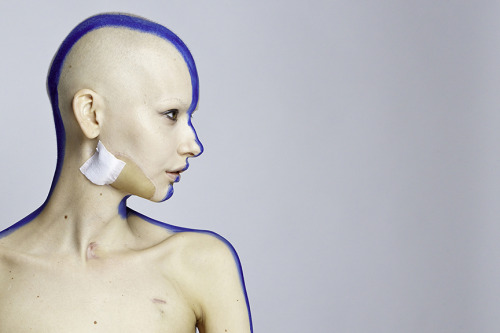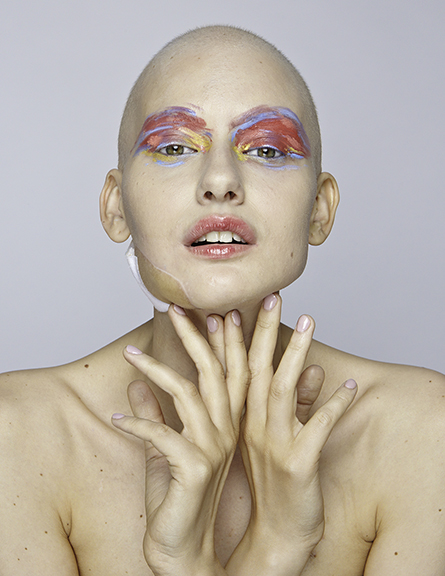 "We wanted to use art as a tool to tell her story," Manolo Ceron, the series' photographer and a friend of Bulokhova's, told VICE. "It's hard to put one core message in it, but there's a lot of hope and strength and there are a lot of cancer survivors out there who might take something from this, and maybe that's what the underlying message is."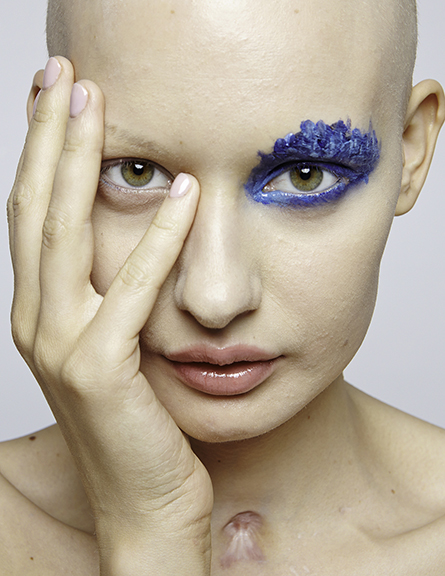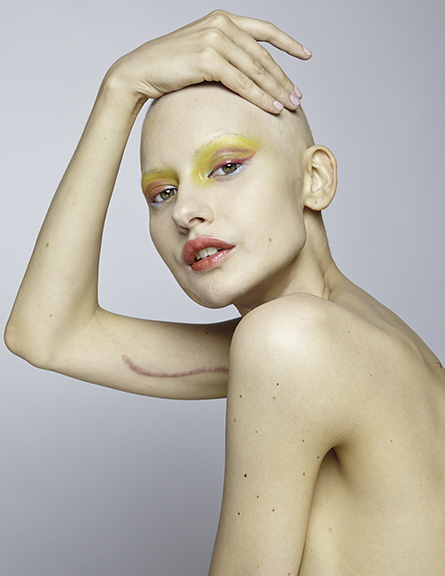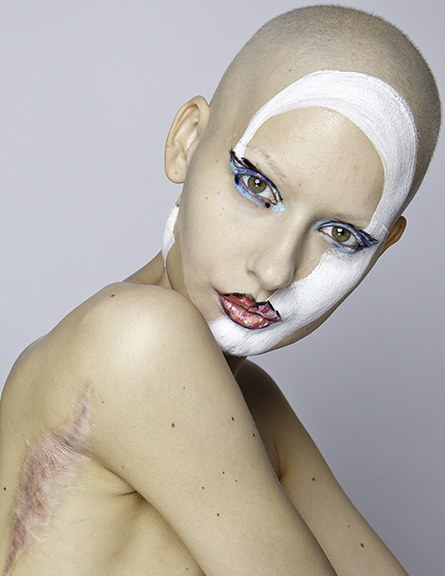 Bulokhova is unsure of what her future holds, but for now, she's focusing on her family and raising her son.
"My goal is to be happy," she told The Toronto Star. "I just make a celebration out of every day."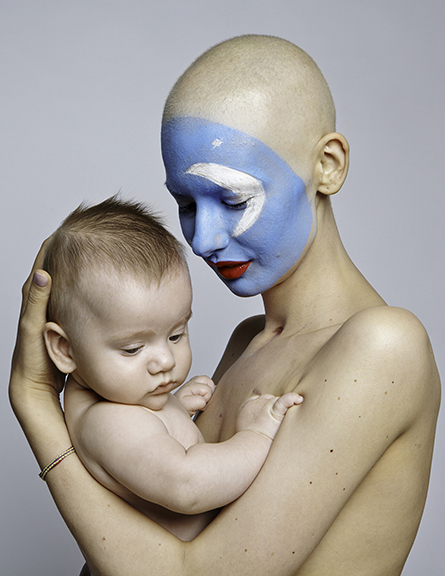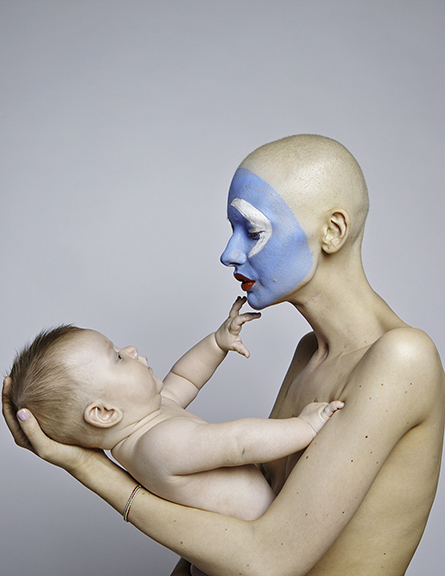 To view more of Bulokhova's extraordinary photos, visit Manolo Ceron's website.