They Tried to Keep This Fighter With Down Syndrome Out of the Ring
---
Five years ago, Garrett "G-Money" Holeve stepped into a Mixed Martial Arts (MMA) gym with his father in Cooper City, Florida. Ever since, fighting has been a passion for the 25-year-old, who has Down syndrome.
"I fight because it makes me happy," Holeve told ESPN. "It makes me feel good."
However, despite his enthusiasm for the sport, many obstacles have prevented him from pursuing it.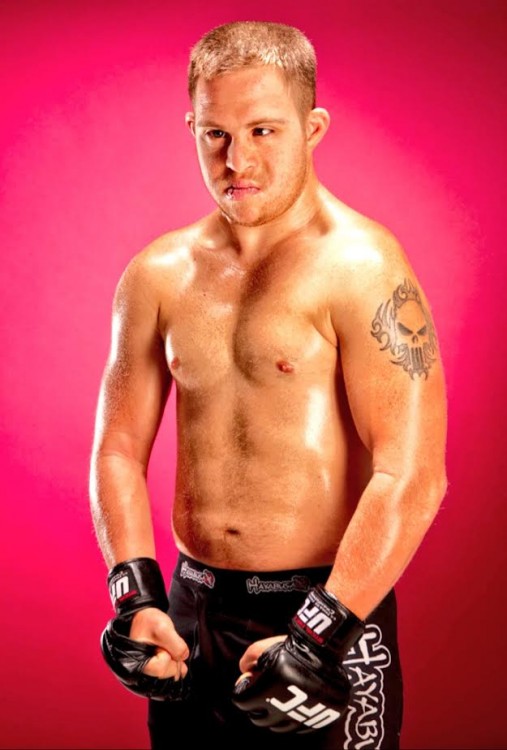 In August of 2013, Holeve was preparing to fight David Steffan, a fellow MMA fighter and former Special Olympian with cerebral palsy. Twenty minutes before the fight, the state of Florida served the fight promoter with a cease and desist order, subsequently canceling the event.
"He was devastaed," Holeve's father, Mitch Holeve, told The Mighty.
Despite the fact that both Garrett Holeve and Steffan had passed the necessary physicals beforehand, the state would not allow them to compete in a sanctioned MMA fight.
"There was a general fear in the community, especially on the regulatory end, that it wasn't a good thing for the sport to have people with disabilities fighting, because, God forbid one of these guys get hurt, [they thought] it would be bad news for the sport," Mitch Holeve told The Mighty. "It was discriminatory. They had labeled Garret with Down syndrome but didn't even know what his ability was."
Father and son got in touch with Disability Rights Florida and sued two of the state's authorized sanctioning organizations for not complying with the Americans with Disabilities Act (ADA). Garrett Holeve testified in Florida District court that he had just as much of a right to fight and compete in MMA as anyone else. The legal battle ended in January 2015 — Holeve would have the right to fight.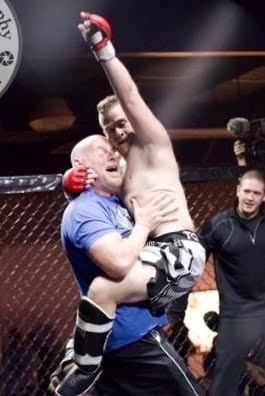 Many came out in support of Holeve's battle during the legal proceedings. The National Down Syndrome Society released a statement of support and even gave him their Self-Advocate of the Year Award. A Change.org petition for his cause received nearly 125,000 signatures.
"Everybody deserves the right to pursue their passion," Mitch Holeve told The Mighty. "We've never treated him any differently, so when he's denied his right to be like everybody else it hurts him."
Now, finally, after two years of legal battles, Holeve will have his fight. On July 11, Passions Night Club in Hollywood, Florida, will host Holeve and Steffan in a sanctioned MMA fight.
"He's excited. He's thrilled to have the opportunity to fight at home. It's been his dream for two years now. He really wants to show everybody what he can do," Mitch Holeve told The Mighty. "It's recognition of what they've achieved."
Check out some more photos of Garrett Holeve below: 
Below is the full feature ESPN did on Holeve: 
For more information on the fight or on Garrett Holeve's journey, visit his website.