What I Want You to Know About My Misunderstood Autism
---
My son, Philip, is 12 years old and has nonverbal autism. He has been communicating through spelling on a letterboard and typing for three years. We credit Soma Mukhopadhyay's technique Rapid Prompting Method (RPM) for developing his skills to allow his voice to be heard. Before Philip could communicate, I had no idea what my son thought or felt. I had made many wrong assumptions about what he understood and needed. Through his blog, Philip has been educating me and his readers by answering their questions and explaining his insider viewpoints about autism and the world as he sees it.
In My Misunderstood Autism
I am Philip. I believe God made me this way. When I was younger, no one appreciated me being autistic. I was seen by my deficits, not as a person. It made me feel so lost. It was the worst. I am so happy I am no longer there. I thank God and Soma for getting me out of my silent prison. Being thought of as "retarded" and "unteachable" is like being locked away in solitary confinement, except people are all around me thinking I am not there.
I talked with a mouth which did not say what I wanted to say. Meaningful words stayed behind in my mind. How I wanted to get them out. People assumed I only thought what I said. I was not in control of my body either. I made many mistakes on my school drills. I felt like I had amounted to a pet to train through ABA (applied behavioral analysis). It wasn't the right fit for me. Instead, the solution accepted by my friends and me is acceptance of autism as another way of being. Then good education and a reliable means to communicate must be given. Addressing anxiety and brain-body disconnect is also important.
Each day I am learning as a neurotypical learns. I can understand everything people say. I mean to be able to do more to show people I am smart. Autism can really make it hard to control your body. In my case, I can look like I don't care or I can't comprehend. I think many autistics are underestimated like I was. I am learning some easier ways to good communication. Pointing to letters is easier than speaking. No method has helped me more than Rapid Prompting Method (RPM). I was able to show I could learn. I am advocating for regular education with accommodations such as using iPads and letterboards in the classroom.
I think many autistics invite mental challenges. Good instruction about the world prepares us to choose an interesting life for ourselves. I prefer learning to what I consider childish ABA activities. I advise being very patient with us doing academics. We can understand what you teach, but our bodies might betray us. Most of the time I cannot be independent in my work because my body gets distracted so easily. I believe if you assume competence, we will do better. Meaningful pieces of good advice can prepare us to enter the learning world with a good attitude toward others. I can very much feel freer to hear you and respond if you care and are persistent.
I search among people a quality of lots of motivation to get to know me. My success comes from a lot of Mom persisting I work every day. A quest of mine is getting parents and teachers to practice RPM more.
Autistics like me need believers in us. We need you to accept our challenges and help us work through them.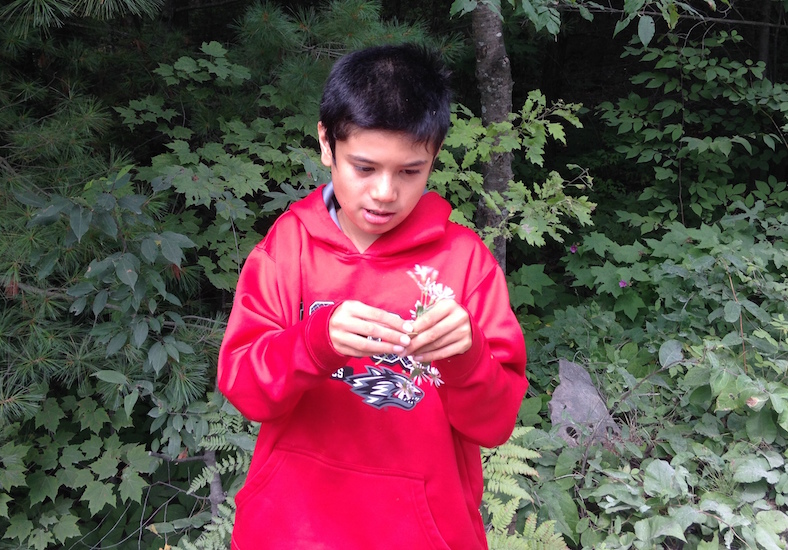 Follow this journey on Faith, Hope, and Love…With Autism.
Spread the Word to End the Word! You can head here to pledge to stop using the R-word. It's a step toward creating more accepting attitudes and communities for all people.
Editor's note: This story represents one person's experience and opinions.