October 21, 2015
When You Don't Feel Good Enough as a Special Needs Parent
---
Today I want to share a side that isn't easy. I think we spend a lot of time criticizing ourselves and comparing. Facebook makes it easy to show the best and hide the worst. I often kick myself for not doing as much as the next parent, especially in the special needs parenting community. I look at the next parent and think, "Wow, I don't do as much as they do. Maybe I should be doing more therapies and so forth with Ethan."
Most days our place is a mess, I barely make meals for myself and I focus on just getting everything needed for Ethan done. Sometimes it takes me days and weeks to reply to text messages and emails because I get so distracted. (Sorry friends and family! I'm really not ignoring you!) There are often big medical worries floating around in my head that I push to the back because I want to get through each day and be strong enough not to break down.
I often try to focus on the positive, but then there are days like these where I plop Ethan in front of the TV, I drink my coffee and I cry. I cry because I can't make his problems go away. I can't just kiss a skinned knee and know it will scab over and heal in a few days. I Google "nemaline myopathy" and often find the search engine suggestion for "life expectancy." I remind myself that each case is unique and our kids continue to amaze us with what they accomplish and overcome.
When he cries and chokes, images of our last hospital stay often pop into my head, and I pray this doesn't lead to another one. Those are images that don't ever go away. I spend a lot of time Googling the next best supplement or therapy to try to help Ethan. I wonder if there was something I could've done months ago that would have helped him now. If the therapy choices and medical choices were the right ones.
I often don't feel good enough to be a good partner and mother. I smile and I remain positive, but sometimes the doubt creeps in. I post a video of Ethan doing something amazingly huge for him, and then I cut out the part where he chokes and needs to be suctioned because I want to focus on the good. But this is our reality and a part of what makes Ethan, Super E. The daily struggles he overcomes are what makes him my inspiration. It makes all my other problems so small and insignificant to see what he fights through each day.
Then he does so much to make us smile, like when he learns a new sign and his eyes brighten because he can finally express himself. Or each time he moves his arms and legs and coordinates them to do what his mind is telling them. It may be slower or weaker, but he is determined. Or each day we're home and away from the hospital is a blessing, and we get the honor to love and care for such a special little human being. Watching him learn to hug his daddy and kiss him is absolutely amazing.
I try to remind myself that his dad and I do everything in our power to help him and get through our own hurdles. And that needs to be good enough. I think this is a good reminder to everyone — your best is good enough. And don't compare yourself to anyone else. Life isn't perfect, and we each have our own struggles, but we all have the ability to move forward and make the best of each situation. There's always something to be thankful for, and I'm thankful for Ethan and the many people in our lives who support and love us.
Today I'm going to be in my PJs, and we're going to do what we do. I'm not going to feel bad that the dishes aren't done. I'm going to enjoy the moment because he won't be this little always. Make a promise not to be hard on yourself today. Take pride in what you do.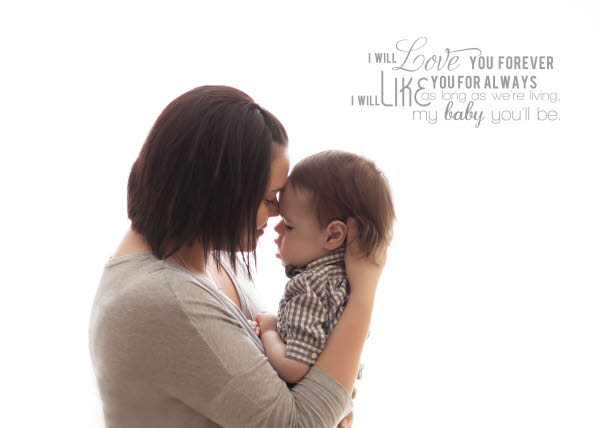 Follow this journey on Super E – Our Little Panda.
The Mighty is asking the following: What's one thing people might not know about your experience with disability and/or disease, and what would you say to teach them? If you'd like to participate, please send a blog post to [email protected] Please include a photo for the piece, a photo of yourself and 1-2 sentence bio. Check out our Share Your Story page for more about our submission guidelines.