When You Look at but Don't See My Daughter With Down Syndrome
---
October is Down Syndrome Awareness Month. What does "awareness" mean to you?
A vast majority of folks are "aware" that there are people with Down syndrome in this country. How many actually are empathetic? How many would have an individual with Down syndrome as a friend? As an employer, would you hire someone with Down syndrome?
That's awareness, to me. It implies so much more than simply identifying physical characteristics or intellectual abilities.
In my memoir of "Jillian, An Uncomplicated Life," I emphasize the need for us to "see" our fellow human beings, rather than "look" at them. Seeing demands engagement and empathy. It is active. Looking involves judgment. It is passive. We look at TV.
Seeing isn't just needed for awareness of people with Down syndrome, or with any intellectual or physical disability. It's a basic civil right. Think of the potential we've wasted in this country over the centuries, because we looked at people and didn't see them.
Our whole effort in raising Jillian was in having her seen. It's why we held her to the same standards and gave her the same responsibilities as we did her older, typical brother. It's why we demanded she attend regular-ed classes in secondary school, and why we encouraged her to pursue extracurriculars, such as dancing on the high school JV dance team.
Don't judge our daughter on what she looks like. See her for who she is.
Those who have taken the time to see Jillian have been rewarded with the most loyal and least judgmental of friends. Employers who have hired her have added a dependable and enthusiastic employee.
As evidence, I offer Jillian's wedding. Of the 120 people in attendance, at least half were simply friends. In my toast to Jillian and Ryan, I thanked everyone for coming. I said that in ways great and small, everyone who was at the ceremony had something to do with Jillian getting there. It truly takes a village with our kids with special needs.
To all those folks — who love Jillian, have befriended Jillian and taken the time to see Jillian — happy Down Syndrome Awareness Month. You are truly aware. I'm confident your awareness has been rewarded by the friendship of the nicest person I know.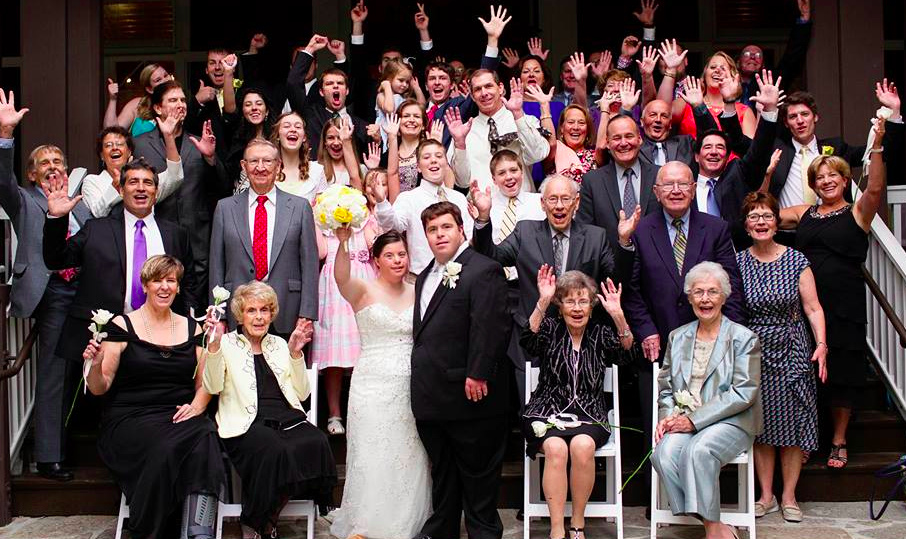 Paul Daugherty is the author of "An Uncomplicated Life," a memoir of raising Jillian. It's available on Amazon.com and on Paul's website, uncomplicated.life.