This Mall Santa Didn't Follow Protocol for a Boy With Autism
---
During an Autism Speaks Caring Santa event in Charlotte, North Carolina, one mall Santa went the extra mile for a little boy with autism.
Maeghan Pawley, a member of Autism Speaks' Family Services team, told the organization the boy's parents were unable to convince him to sit on Santa's lap. However, Santa was determined to help the child feel comfortable, so he laid on the floor with him and the two played with a snow globe.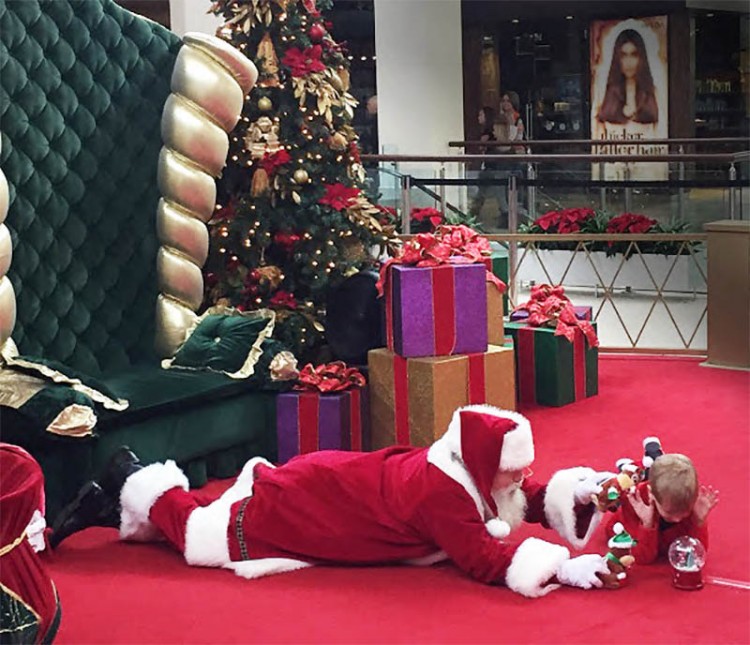 "The whole staff (Santa included) was overly accommodating for all of our kids, really trying to get the best picture and create the best experience possible, regardless of how much time or patience was needed to do so," Pawley told Autism Speaks.
UPDATE: The Touching Story Behind That Viral Photo of a Boy With Autism and Santa
Has your family had a memorable encounter with Santa? Tell us your story in the comments below (or send us a photo at community@themighty.com), and we may use it in an upcoming post on The Mighty.