January 14, 2016
Being Autistic Doesn't Make Me an Autism Expert, but My Voice Still Matters
---
I once had the following conversation with a psychologist:
"I am an autism expert. I know everything about autism. I read loads of books and I am autistic."
"No you don't, Lucy. You are one person with autism. You know a lot about autism, but that doesn't make you an expert."
Cue intense meltdown where I screamed and smashed things for over an hour.
I was 21 when that exchange took place and extremely stubborn. I was arrogant, had little to no understanding of other people's views and if I disagreed with you, it didn't end well! These days, six years, seven psychiatrists, five house moves, several assertiveness courses and lots of reading later, I would like to think I am less ignorant and less stubborn. I also realize that the psychologist was right. I am one person with autism.
This doesn't make my voice irrelevant, though. Although I cannot speak for everyone with autism, I can advocate for them. Use my voice to educate people on all different types of autism. Tell people my personal experience of autism. Explain how poor the services and support available are. Tell them how I ended up going into care because no one would listen to my Mum's concerns about my severe behavioral problems. Offer advice to service providers about how to make life better for this generation of autistic children and adults.
So no, I am not an autism expert, but I will always be an advocate.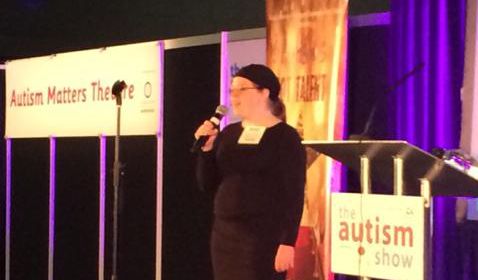 Follow this journey on A Lifetime of Labels.
The Mighty is asking its readers the following: Describe the moment someone changed the way you think about disability and/or illness. If you'd like to participate, please send a blog post to [email protected] Please include a photo for the piece, a photo of yourself and 1-2 sentence bio. Check out our Share Your Story page for more about our submission guidelines.