January 29, 2016
Mom's Idea Will Help Protect People With Autism and Dementia in Her Community
---
This mother came up with a way to help firefighters and police officers identify and better protect people with conditions like autism and dementia.
Rose Cutting, from Fennimore, Wisconsin, has a son who was diagnosed with autism at three years old, WMTV News reported. Together with Lancaster Police Chief Debera Reukauf, Cutting came up with the idea to provide a sticker for families like hers to display on their homes or cars to let law enforcement know that someone in the household has a medical condition.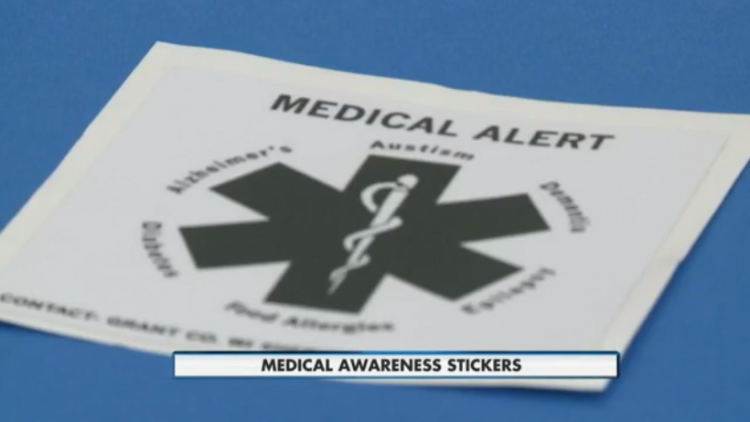 When officials arrive at the scene of an accident or respond to a call and see the sticker, they will be able to find out what kind of medical condition that person might have by looking up an address or license plate in a database. That way, officers will be able to get more information about the situation they are entering and be better equipped to help the people involved.
The sticker and database will be used mainly to identify people with Alzheimer's, dementia, diabetes, epilepsy, food allergies and autism, and signing up for the program, which involves having infomation stored in the database, is voluntary.
"This is the world we live in," Reukauf told the WMTV. "There are more and more things coming up and we have to learn how to adapt and do a better job at our job."
The idea to use decals or stickers to alert first responders to people with autism isn't new, but, including the use of the database, it's new to Cutting's small, rural town.
Get more information from the video below: