How We Learned to Smile Through a Sanfilippo Syndrome Diagnosis
---
Our lives changed forever on April 10, 2010. My smile today means more than it ever did before that life-changing day.
Our precious daughter was diagnosed with a rare genetic condition called Sanfilippo syndrome at the young age of 2 years old. We were told to take our little girl home and enjoy her, and that our other daughter will need lots of love help and support because she will play a big part of our journey.
There is no treatment and no cure. So what does this mean? I thought. What it meant was that my pretty, funny and cheeky, fun-loving little girl was dying. Yes, dying. But this will be one long, slow progress. Everything she was able to do that day, she will eventually lose. We were told most children will not live pass their 13th birthday.
So what did we do? We learned to smile through the tears.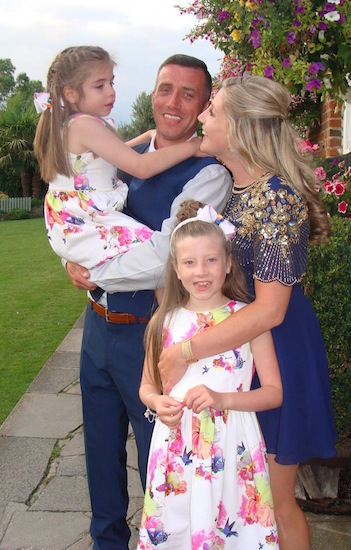 Some days I break. I break into a thousand pieces. But I quickly put myself back together because I know if I don't, I will be broken forever. I know I already am, but only on bad days does this show. On good days I can leave my feelings somewhere I can lock away until something triggers them, like a big cuddle or a big smile. It can even be something like a smell that reminds me of good times, and then my tears flow. My brave, strong girl.
I'm so frightened how it's all going to end. I block this feeling out, but every now and then, I have alone time and it's there. It smacks me in the face. My heart aches. Then I shut it away and I wipe the tears and I find that smile again. I somehow believe I'm OK. I have to be. I am Mommy, and my girlies need me.
I'll have a lifetime of sadness when the time comes, so I won't let this eat me up. I will smile with my little girl for as long as I can hold and touch her, comfort her and kiss her.
I wanted so much for my children. I never in a million years thought I'd bring them into the world knowing so much hurt, suffering and pain. But one thing's for sure — I will do my best not to count the days but to make the days count. We never take a day for granted, and we live each day as though it's our last. We live for making happy memories. We smile because what else can we do when we have to sit back and watch our daughter fade in front of us?
I'm OK. Then I smile.
Smile. You have one life; make it count.