The Actor With Down Syndrome the Oscars Won't Recognize This Weekend, but Should
---
Everyone in the advocacy community likely remembers and cringes at these words from the 2008 movie "Tropic Thunder." It's an exchange between Robert Downey Jr.'s character, Kirk Lazarus, and Ben Stiller's, Tugg Speedman. 
Editor's note: The following excerpt contains offensive language.
Kirk Lazarus: Everybody knows you never go full retard.

Tugg Speedman: What do you mean?

Kirk Lazarus: Check it out. Dustin Hoffman, "Rain Man," look retarded, act retarded, not retarded. Counted toothpicks, cheated cards. Autistic, sho'. Not retarded. You know, Tom Hanks, "Forrest Gump." Slow, yes. Retarded, maybe. Braces on his legs. But he charmed the pants off Nixon and won a ping-pong competition. That ain't retarded. Peter Sellers, "Being There." Infantile, yes. Retarded, no. You went full retard, man. Never go full retard. You don't buy that? Ask Sean Penn, 2001, "I Am Sam." Remember? Went full retard, went home empty handed…"
While we cringe, many laughed. But what he said is sadly not too far from the truth. Just last year, the winners of best actor and best actress both portrayed characters with disabilities and illness. They are lauded for their courage. They are lauded for their transformation. While we also thought their performances were incredible, isn't it time we applaud more performances like Marlee Matlin's? She is the first and only deaf actor to win an Academy Award.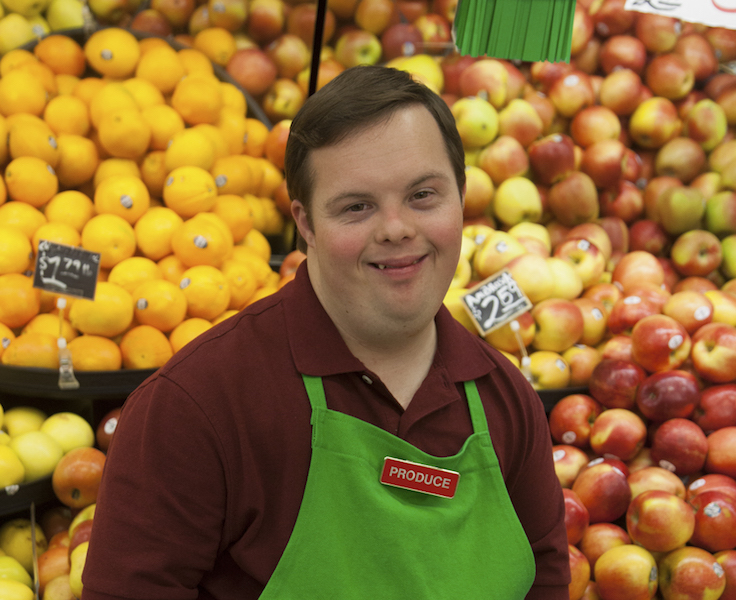 No academy, no jury has decided to award David DeSanctis an award, whether it be best supporting actor or breakout performance. But our team of producers and filmmakers wants to acknowledge his performance and accomplishments. Our movie "Where Hope Grows" was David's first film role. He went toe-to-toe with actors with decades of experience. He memorized 130 lines. This while David is a person with Down syndrome — a group whose capabilities many people doubt. Isn't this an achievement bigger than pretending to have a lisp or gaining weight for a role? He's inspired literally hundreds of thousands, if not millions. After our world premiere, a gentlemen stood up and said, "Seeing this movie makes me think my 3-year-old with Down syndrome is capable of so much more than I ever thought before." How many performances have inspired others to change their lives as well as the live of others, like David's performance? One family even wrote us to say they were now going to adopt a child with Down syndrome after seeing our film, directly changing the lives of that family and the child. All inspired by a little film. How many of the best picture nominees will be able to say that?
People are quick to share and make viral stories of a young man with Down syndrome making a shot in basketball or becoming homecoming king, while they're not as quick to recognize and applaud stories like David's, or people with intellectual and developmental disabilities (IDDs) opening restaurants or running for office. Most people assume that "Where Hope Grows" must be a documentary because it has a person with Down syndrome. In fact in making the film, many asked us how we would get a person to "act" like they had Down syndrome. This was asked a lot. This is why there is so much work to do.
We are not bitter. We know, like many other groups that have been overlooked by the Academy, society and others over the years, our time will come. We as filmmakers have to do better when it comes to our casting choices. We were very proud when so many people said to us after seeing our film, "Wait, this film isn't about Down syndrome." Exactly — just like a person, an actor like David DeSanctis, is way more than just Down syndrome. The making of this movie has not only changed the lives of many people who viewed it, but also the people who made it. We are more than producers, writers, directors, investors who believed in a project the industry said not to make. We are advocates.
So, while David won't be on stage this weekend, we hope his performance will be added down the line to the list of great actors with Down syndrome in the past, present and into the future. Let's resolve to live in and create a world of inclusion and respect, both on and off the red carpet.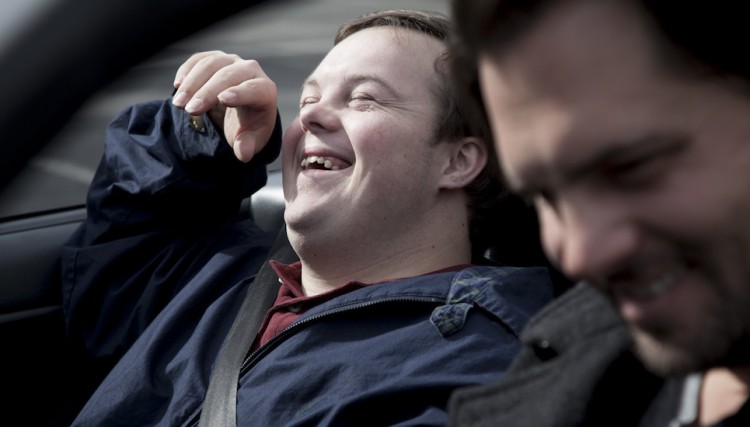 Spread the Word to End the Word! You can head here to pledge to stop using the R-word. It's a step toward creating more accepting attitudes and communities for all people.
The Mighty is asking the following: Share a powerful moment you or a loved one has had with a public figure. Or, write a letter to a public figure who you feel has helped you or a loved one through his or her work. If you'd like to participate, please send a blog post to [email protected] Please include a photo for the piece, a photo of yourself and 1-2 sentence bio. Check out our Submit a Story page for more about our submission guidelines.
---
Have you seen the first film with a national release to star a person with Down syndrome? Check out the film "Where Hope Grows" today!