TV Star With Down Syndrome Gets Interviewed by Mega Fan
---
Liam Bairstow, 26, stars in the hit U.K. show "Coronation Street," and you may remember when he made the news last fall for being the first actor with Down syndrome to appear on the ITV series.
As part of Down Syndrome Awareness Week, BBC Radio 5 Live shot an interview on the set of the show with Bairstow and Grace Stockdale, 24, who is one of the actor's biggest fans. Stockdale also has Down syndrome, and she asked Bairstow how he broke into the entertainment industry and how he feels about being a role model.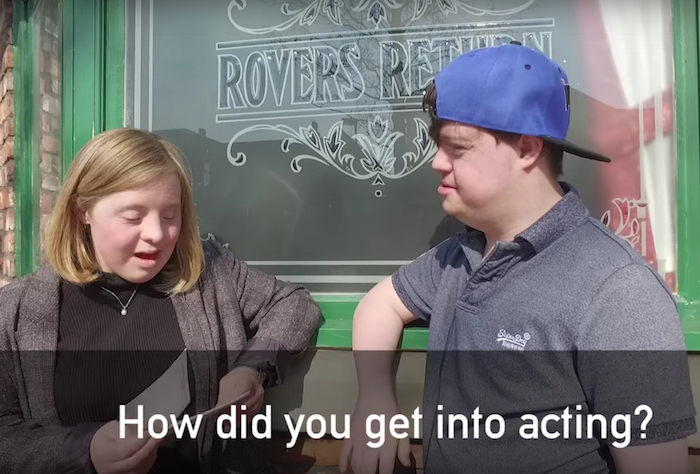 "Wow, I feel a great honor to be able to speak up and it's been amazing," Bairstow told Stockdale. He revealed that he got into acting after attending the drama school, Mind the Gap, and he's been there for four years.
"Any tips on how other individuals with Down syndrome can get into showbiz?" "My advice is don't be nervous obviously, because it takes guts to be on TV," Bairstow replied.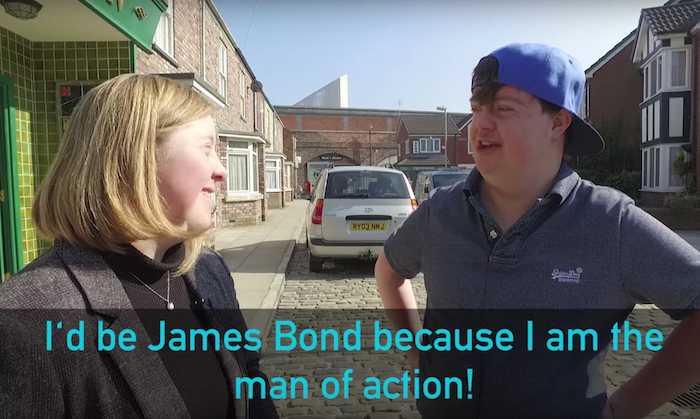 When quizzed about his dream role, Bairstow said, "I'd be James Bond because I am a man of action." Stockdale smiled and replied, "Of course, obviously, yes, good choice."
Stockdale said after the chat she was thrilled to meet the "very special young actor," adding, "I can't believe I was able to meet you and interview you for Down Syndrome Awareness Week."
Watch their interview below:
---
Have you seen the first film with a national release to star a person with Down syndrome? Check out the film "Where Hope Grows" today!