April 13, 2016
When I Revealed My Chronic Illnesses on a First Date
---
As a teenager, I was very much the type of girl who didn't bother with dating. The majority of my friends had boyfriends, and I showed little interest when someone brought up the idea of me dating someone. My excuse was that I was far too awkward. The real reason was that I was terrified.
I was terrified of not being enough. I had both autoimmune polyglandular syndrome (APS) type 1 (Addison's disease and hypothyroidism) and Noonan syndrome under my belt, and I couldn't fathom anyone being attracted to someone with both of these. I knew that being chronically ill meant I came with baggage. A relationship with me meant more nights in than nights out, having to be "illness minded" with all spontaneous adventures, sometimes being the caregiver, and even camping out in the emergency room. I wondered who in the world would willingly sign up for that?
My sophomore year in college, I found out that a guy who I shared several mutual friends with thought I was cute. My initial reaction was to think, "Oh, he doesn't know." But this time, I did something I had never been brave enough to do. I gave it a shot. We started texting back and forth, which led to a coffee date a couple days later.
I went into the date knowing exactly what I was going to say. I laid everything out on the table. And I mean everything. I explained illnesses, side effects, medications, and worse-case scenarios. A small part of me wanted to scare him off. I wanted to prove my point. But he stood his ground. He absorbed information and he asked questions. He was curious, but he wasn't afraid. I made it clear that my circumstance was not temporary. My anatomical makeup was not going to change anytime soon. He stuck around; he did not see me as a burden. As our relationship grew, he kept learning. He became my helper and my best friend. Throughout our relationship, he saw the ugly. He saw the two-spoon days and many, many tears. He didn't love me despite my chronic illness. He loved all of me.
My best friend and I are now engaged and I couldn't be more thrilled. If I have learned anything, it's that chronic illness does not make you less deserving of love. Your illness is not a radical conflict that a significant other has to tolerate. There will be people who will turn your illness to themselves and say, "Look at me, look at the grief this causes me." They will plant seeds of guilt and body apology in your brain. Do not give this person your heart. I believe this is true for anyone with disability, mental illness or medical condition. Keep searching for the one that sees you in your entirety and believes that you are valuable. Keep searching for the one who sees beauty in difference.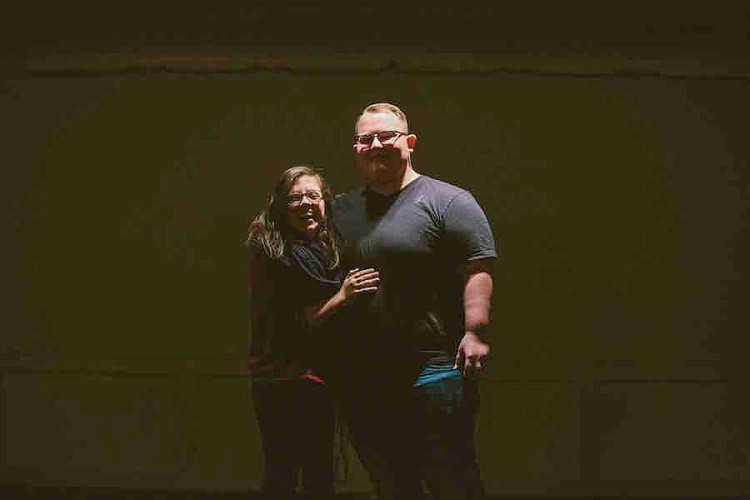 The Mighty is asking the following: What's a dating story related to your disability and/or disease that made you laugh, roll your eyes, cry or was otherwise unforgettable? If you'd like to participate, please send a blog post to [email protected] Please include a photo for the piece, a photo of yourself and 1-2 sentence bio. Check out our Submit a Story page for more about our submission guidelines.