When the Most Unexpected Things Spark Memories of Our Departed Son
---
We have a small guest house attached to our home. Our son, Jake, lived back there on and off during various phases of his life. When we went to collect his belongings from his last apartment in Palm Springs, we just put everything in the guest house because we couldn't deal with it. Boxes of various possessions, duffel bags jammed full, a lot of clothes and miscellany that he left when he moved. Last year we had to clear out the guest house and went through those things trying to make some order of it.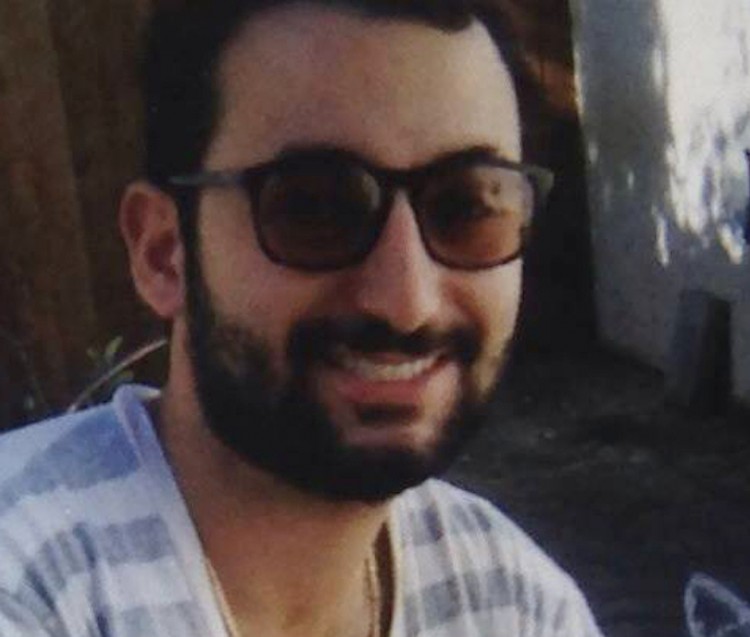 We moved most of it directly into our overstuffed garage to be dealt with later. Much of it is still there, but we did go through some of the clothes. Oh my. I knew it would be fraught with peril, but I wasn't quite prepared for how hard some of it hit me.
The faded maroon shirt of mine I gave him when he visited us on Thanksgiving; the shirt he wore constantly during the last month of his life, the one he is wearing in the last photo taken of him on the road. It still had his scent on it. The green-and-white-striped polo shirt he often wore when we golfed together. His chef's whites and checked pants. The floppy toque he always wore when he worked in the kitchen. His white Italian loafers he acquired during his sojourn in Bologna. These were just a few of the things that brought us to tears again and again.
We discovered a briefcase I had given him. He had a few of these over the years — swag from various vendors I used during the time I had a business. This was one he used during the last months he lived here. We went through the pockets, discovering innocuous pens and pencils, bits of paper and ironic notes. I pulled four bus schedules out of the outside pocket and broke down weeping. Jake hadn't had a car for years. He mainly used the bus to get around. These four schedules of the main lines he rode frequently spoke so clearly to me.
I could see him waiting on a corner, looking at his watch, consulting the Venice Boulevard line schedule. I could see him. And along with that, I could see him making his way through the world, never letting the absence of a car, in this town which depends on the automobile, hinder him. He always managed to get where he needed to go. The most resourceful of people, he was undaunted. I wept because he had so many more places to go, so much more to do. I wept because I would never see him walking down the street toward our home, never hear the sound of the side gate banging shut, the sound of the guest house door closing, the fan in the bathroom, the running water — the sounds of his life with us; the sounds that let us know he was alive.
We got to a point where we just couldn't take it anymore, zipped the duffel bags shut, tossed the bus schedules in the recycling and called it a day. But the point, I guess, is that it is the most unexpected things that open the floodgates of emotion, that spark the memories which swirl around us every day. They tear away the soft scab and reopen the gaping wound that is my heart. Those things are everywhere. We can't avoid them, and I don't want to. Sometimes I just give myself up to the sorrow, don't try to "control" it. I bathe in it, in the memories that bring it, looking for the beauty in what was his life, the fun we had, his aliveness, and I try to summon him to my side. Sometimes it works, sometimes I just sit there and cry.
The minutiae, the million details that make up a person's life, is what we have left, what we hold on to. We are unable to cast off these physical manifestations, the evidence of his existence, and don't want to. We have all of it right here, in the physical world, in our memory and hearts and in the memory and hearts of those who knew him.
All of the people whose lives were enriched by his presence, however brief or peripheral it may have been, have a part in those memories. As long as we all remember him, hold onto those pictures of Jake in his world, he will always have a place in ours.
Follow this journey on The Infinite Fountain.