When People See My Pills and Say, 'You Know That Stuff Is Poison, Right?'
---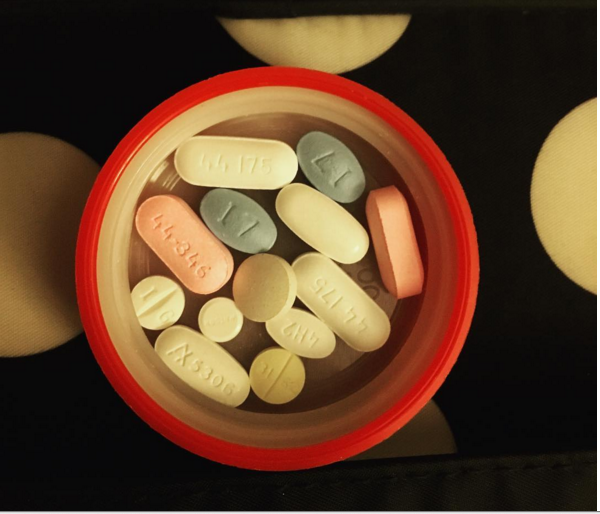 You stand there and laugh at my little plastic cup filled with pills.

You think it's funny how my dorm shelves are stocked like a pharmacy.

"You know that stuff is poison, right?"

I know… I know what you don't…

For while you laugh at my pharmaceutical cocktail,

You can't see the cane sitting on top of my wardrobe,

The one I've named

Because somehow it makes the object harder to hate.

You can't see the scared 16-year-old girl having vials and vials of blood drawn through needles she used to be afraid of,

having too personal pictures taken of her bones in three different hospitals,

and the 18 months of her body being attacked by an enemy that no expert could name.

 You haven't seen the girl who cries in bed because even gravity is too heavy,

and yet is scared to take the pain pills for fear of addiction.

If pain gives you strength, then I could lift mountains.

I'm strong enough to stand in front of you while you laugh at my "poison."

I can sit here with you and swallow these rainbow-colored pills that you think are my choice to take.

Because I know what you don't…

What a luxury it would be to have the ignorance enough to laugh.

The Mighty is asking the following: What is a part of your or a loved one's disease, disability or mental illness that no one is aware of? Why is it time to start talking about it? Check out our Submit a Story page for more about our submission guidelines.