To the Chronically Ill Mother Who's Afraid She's Not 'World's Best Mom'
---
If you're a mom, your children are the ones who give you the "World's Best Mom" title. I have 22 years of experience being the daughter of a mom with myalgic encephalomyelitis (ME). I can say without an ounce of doubt that her chronic illness has never once made me rethink her "World's Best Mom" status.
Although I can remember Mom's symptoms frightened me sometimes, she always put on a brave face for my younger sister and I. She never wanted us to worry about her. When I was little, one of my favorite games was 'The Baby Game." My sister and I played the parents and Mom was the baby. At the time, I just thought it was a fun way to play the mommy role. However, looking back now I realize she was ingenious. The game allowed her to lie down and conserve energy, while my sister and I remained blissfully unaware. Quite frankly, we had way too much fun bossing Mom around. Like many moms who live with a chronic illness, she found a creative way to be actively involved in our lives — being ill could not and would not stop her from playing with her daughters!
Now, it's been 22 years since my mom was diagnosed with ME, and 17 years since I also became ill with ME — we still suffer with this misunderstood illness. 
Do I wish my mom and I could have gone shopping together on the weekends like my friends did? Yes. Do I wish we could have had mother/daughter date nights at the movies, or gone to soccer games? Of course, and I definitely mourn the fact that we weren't able to do those things very often. Those are just a few of the things chronically ill mothers have to miss experiencing with their kids.
Have those things impacted my relationship with my mom? Honestly, not in the way you might think. Things like shopping or going to the movies are fun, but they're not the reasons why I know I can always lean on my mom or seek her guidance.
When my sister and I came home from school, Mom listened to every detail of our stories (I'm sure most of those details were overdramatic and tedious). I didn't realize how rare our relationship was until I heard my friends complain about how their moms were too busy to spend time with them. I was always surprised to hear how uninvolved their moms were, and as a result, my friends didn't keep them informed about their daily lives because they didn't really think they cared.
If you're a mom with a chronic illness, know that when your kids look back on their childhoods, they will remember feeling heard and supported. I know that's not as flashy as fun outings, but my mom has always made us feel understood, and that's probably one of the things I appreciate about her the most. Even though my friends' mothers could drive them anywhere they wanted to go, my friends were jealous of my close relationship with my mom.
Moms have many roles; my mom is my role model, my psychologist, my confidant and my doctor — she's my hero. She might have had to give up the career she loved and function with less than half the energy of other healthy mothers, but she managed to remain positive and create a loving home. I don't know how I could have handled being sick for more than half of my life if she wasn't here supporting me, encouraging me, guiding me and pushing me to do my best when I didn't even know if I had the energy to be average. Even though every day for the past 20 years has been a fight against a body that doesn't work properly, she is always encouraging and selfless. She pours more love on her family every day than one person needs in a lifetime. Her love is a constant, even when her body fails her.
She is an infinite reservoir of love, strength and courage.
She is never complacent. She is constantly researching and learning about ME, and I know that even though she's ill, the real drive behind learning all she can about the illness is so she can help her daughter. Two decades of being ill takes a great toll on a person, but Mom has somehow persevered with grace and dignity. ME might control her body right now, but it will never control her mind or her stalwart spirit.
Being a mother is already difficult, especially with all the "mom guilt" in today's culture, but adding a chronic illness into the equation can feel so overwhelming. Just know that your children notice your courage and strength. Your positive characteristics completely eclipse the negative aspects of your illness. We appreciate you. We respect you. We adore you — illness and all.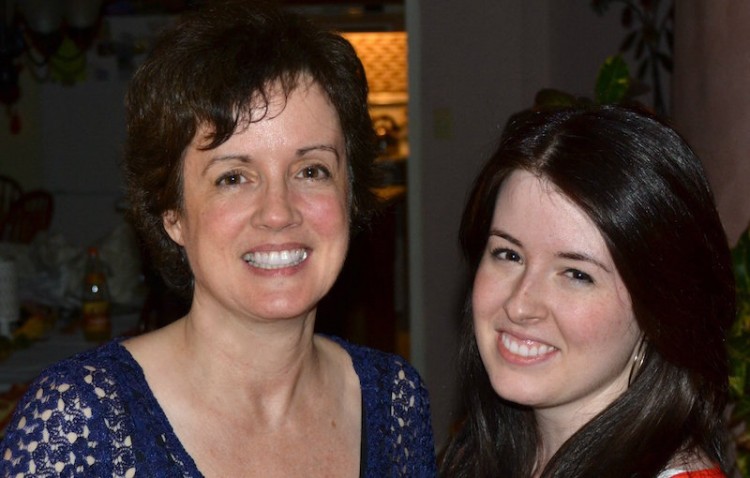 The Mighty is asking the following: What is the best advice your mom gave you while growing up with a disease, disability or mental illness? If you'd like to participate, please send a blog post to community@themighty.com. Please include a photo for the piece, a photo of yourself and 1-2 sentence bio. Check out our Submit a Story page for more about our submission guidelines.