When the Experts Were Wrong About My Daughter With Cri du Chat Syndrome
---
Cri du Chat (CDC) Awareness Week is upon us again.
The reason for this week is very important to raise awareness for my daughter Ella's  syndrome. When she was diagnosed, the experts told me Ella would never crawl, walk or communicate. She would die young and her quality of life would be limited. A Google search told me she wouldn't even smile or make eye contact. As a first-time mother facing a diagnosis, this was the worst time of my life. I didn't know what to do or who to turn to.
Turns out the "experts" were wrong! Ella walks independently and can feed herself. She smiles and makes eye contact. And even though she can't talk much yet, she can say a few words and communicate with signs.
A big part of the reason for this misinformation is that the syndrome is so rare — it occurs in approximately one in every 50,000 births. Ella was diagnosed due to her "cat-like sounding" cry. Cri du Chat is French for "cry of the cat," and this is the main characteristic of the syndrome. It is also known as 5P deletion syndrome. We raise awareness this week so the mothers receiving a CDC diagnosis don't have to go through what myself and so many other mothers have gone through.
I am constantly amazed at Ella's perseverance. She works hard to be able to reach milestones that may come easy to others. And she does it (mostly) with a smile on her face. She is the strongest child I know, and so much more than a diagnosis.
Having a child with CDC is a busy life with physiotherapy, occupational therapy, speech pathology and countless specialists, as well as plenty of road trips to the Royal Children's Hospital. To get the help needed for her care, there is more paperwork than I ever would have imagined.
But it's a happy and fulfilling life. It's a life I never could have imagined being so good a few short years ago.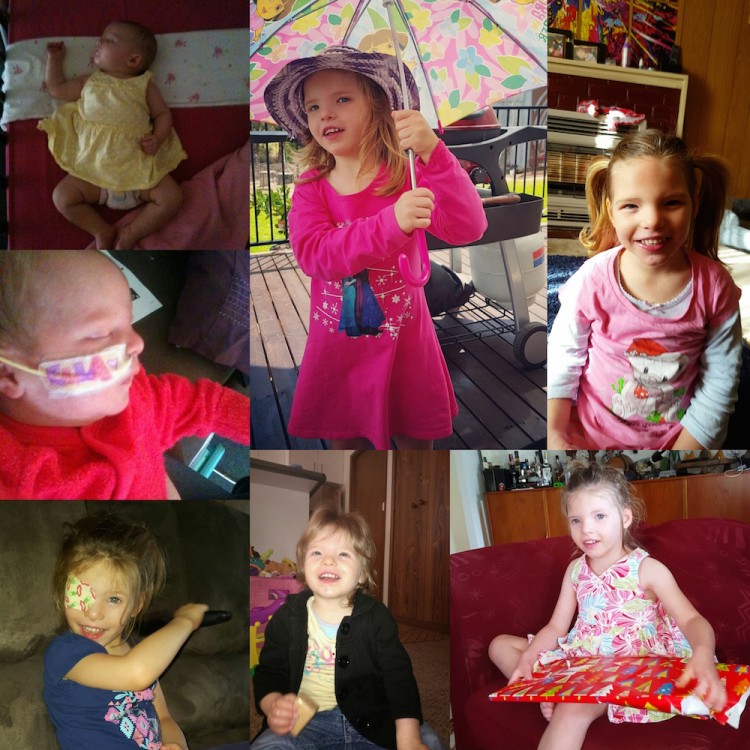 The Mighty is asking the following: What is a part of your or a loved one's disease, disability or mental illness that no one is aware of? Why is it time to start talking about it? If you'd like to participate, please send a blog post to [email protected] Please include a photo for the piece, a photo of yourself and 1-2 sentence bio. Check out our Submit a Story page for more about our submission guidelines.