June 12, 2016
To Those Who Saved Us While We Saved Our Son
---
It's been one year, nine months and four days since our worst fears became a reality. Our 4-and-a-half-month-old little boy was diagnosed with cancer. We had just transferred to a new city miles away from our families, and within two months we got this news. Feeling alone was an understatement.
But then there was you. All of you. All I remember is after a week of being in the hospital and feeling so helpless, I created a fundraising page for CureSearch to help raise money for research. I posted it to all the social media groups I had, old and new, and this miraculous thing happened. You.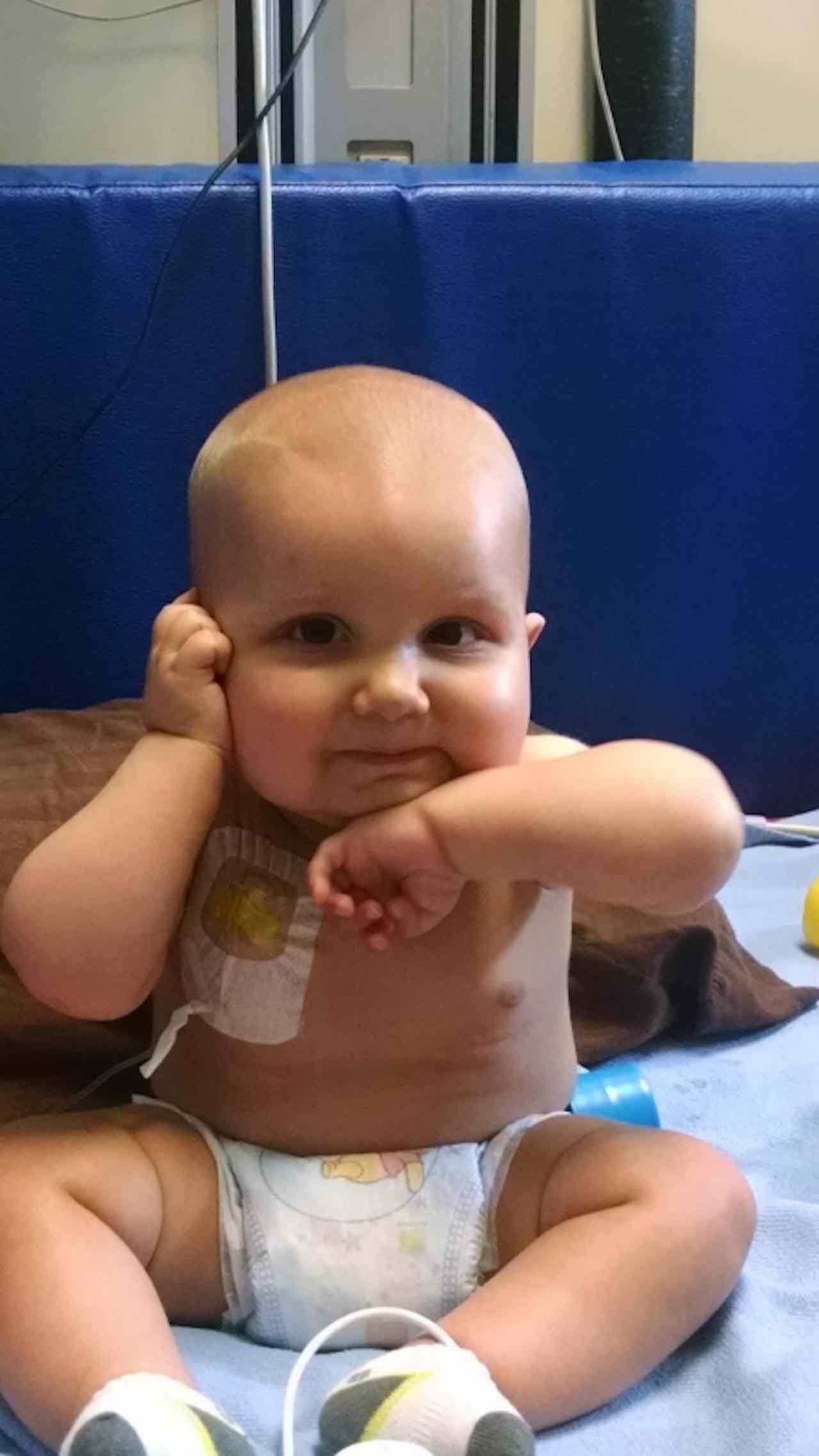 You didn't even know us but started donating for a cure. You started bringing us meals that we looked forward to over fast food for the 18th night in a row. You mowed our lawn and collected our mail. You sent well wishes and kind words to lift our spirits on bad days. You came by just to get me outside that room for the first time in three weeks. You brought our son toys because he couldn't even leave the hospital room. You sent packages that scraped us off the floor when we thought we couldn't go on. You brought joy to the whole oncology floor with dinner and cookies. You brought coffee when you know sleep was nonexistent. You were so far away but you always let us know you were there. You… you saved our lives.
Looking back on that first year, I honestly don't know how we spent over 125 days in that hospital room. Even when we came home for a day or two you were still there, offering groceries and meals since you knew we had nothing. Even now when things are good you still brighten our days by cheering on Bradley on his Facebook page. You made his birthdays that much more memorable since he couldn't have big parties. And you continually shower us in love, always offer a hand, and pray with us when we are scared. You are a true hero.
I don't know if I'll ever be able to thank all of you enough. From the bottom of my heart I don't think we could have gotten through all this without you. We may not have kept in touch and for that I am so sorry. But please know I will forever be grateful for your kind gestures and acts of love.
They say it takes a village to raise a child. In our case, it took this amazing community we became a part of. Thank you for saving us, and for saving our son.
The Mighty is asking its readers the following: Write a thank you letter to someone you realize you don't thank enough. Check out our Submit a Story page for more about our submission guidelines.