Woman With Cerebral Palsy Is Crowdfunding Nashville's First Inclusive Fashion Show
---
Alicia Searcy is on a mission to prove that fashion is for everybody, and by everybody she means every body.
Known online as Spashionista, Searcy lives with cerebral palsy and uses her online presence to advocate for social awareness and acceptance of people with disabilities.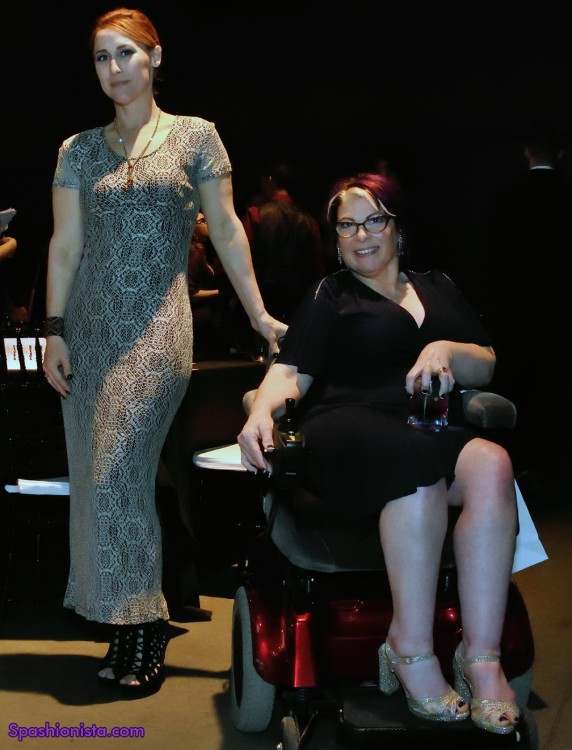 "Fashion isn't just for the young, thin, and able-bodied," Searcy told The Mighty. "Imagine how successful [fashion designers] could be if they began embracing a broader size and shape spectrum into their designs, and how empowering and uplifting it would be for women and men who feel 'less than' about their bodies to be able to wear something chic and stylish."
With this idea in mind, the Nashville native, set out to crowdfund the city's first inclusive fashion show.
"Every year I attend numerous fashion shows, including Nashville Fashion Week, that showcase the best and most promising designers our area has to offer," she said. Going to these shows, as someone with a disability who is passionate about fashion, Searcy started to imagine the designs she was seeing on the runway, but with a more inclusive set of models. "I want to show designers and boutique owners that their clothes can look beautiful on an unconventional model."
"When it comes to looking stylish from the seat of a wheelchair, I've found that there are more options than limitations," Searcy said. " I try to encourage other women – especially other women with disabilities – to embrace who they are." Now, after four years of blogging and teaching women with disabilities the ins-and-outs of fashion, Searcy is looking for a larger platform.
Searcy is currently more than halfway towards her funding goal, and has the logistics of her show, Fashion for Every Body, fully planned. Her show, Nashville's first fully inclusive fashion show, will feature collections from nine local fashion designers as well as pieces from two local vintage boutiques. Twenty models, ranging from 18 to 50 years old, have signed on to walk the runway. Seven of the show's models use mobility aids and represent a variety of disabilities including cerebral palsy, muscular dystrophy, Epstein-Barr virus, fibromyalgia, trigeminal neuralgia, hypothyroidism and paraplegia. One of the collections being featured in the show, ALTER UR EGO, features their adaptable jeans line, designed for people in wheelchairs.
The show premieres September 10, at 6pm at abrasiveMedia in Nashville.