When My Son With Autism Surprised Me at a Wedding
---
My niece, who is more like a daughter to me, got married this weekend, a huge affair with loads of people and loud music. My son, a 15-year-old boy on the autism spectrum, was a groomsman in the wedding. It was also the hottest day of the year up here in the northeast. With the heat index, it was 110 degrees at noon and still 100 degrees at 7 p.m. And he was in a tuxedo.
We started off the day rushing around to be able to board a bus to get to the park around 3 to take pictures, where the photographer dragged us from one end of the park to the other requesting that my son make a lot of different poses. I found myself thinking, "I wonder if this guy knows he has autism because this could end badly." After an hour, with all the photos taken, we got on the bus and my son took out his phone and started taking pictures and laughing. I think he had just about been pushed to his limit at the park, but he held it together. I was so surprised and so proud of him.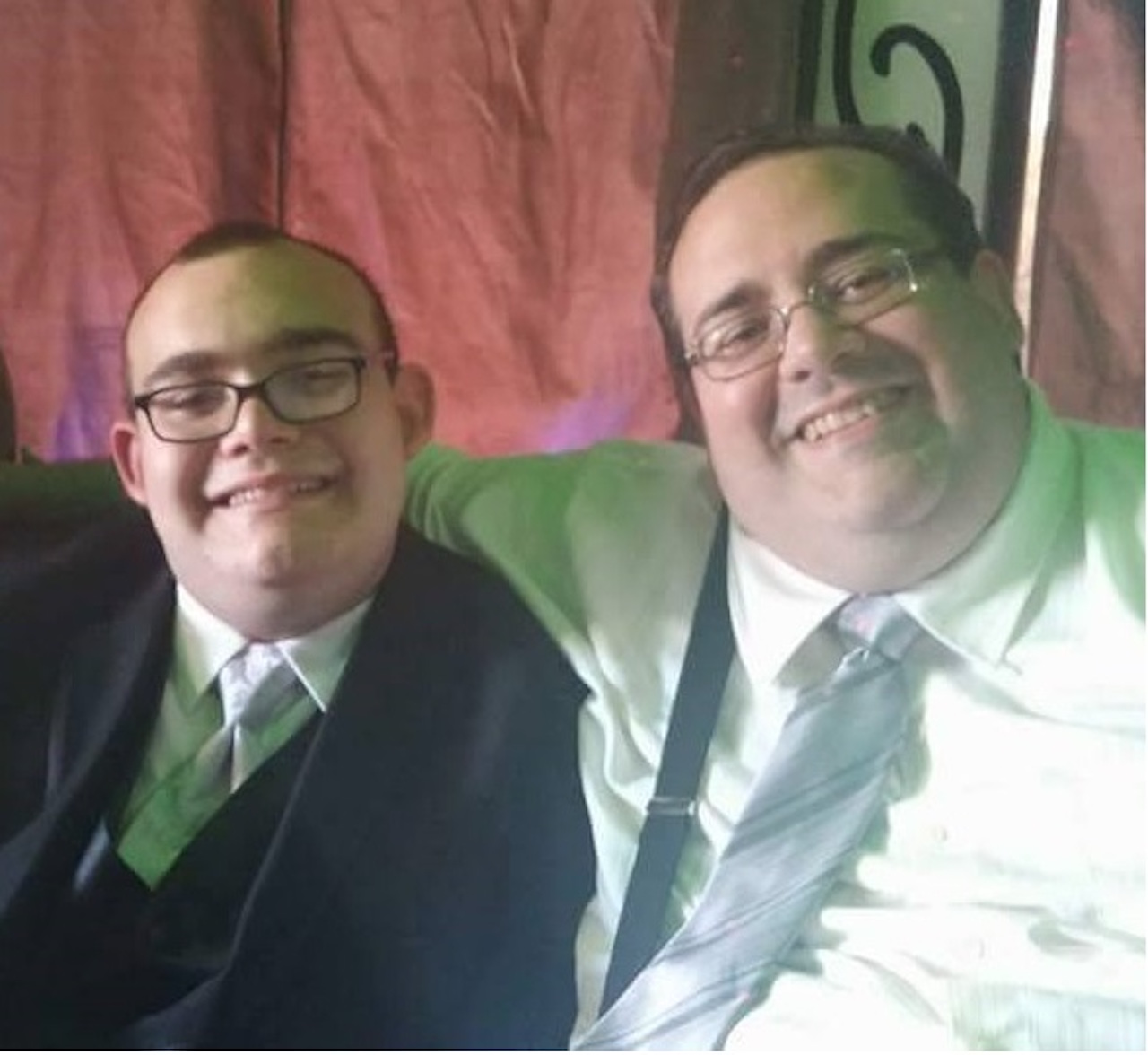 We went from the park to the venue where the wedding and reception were being held, and after a brief respite we had to go outside for the ceremony again. It was still blazing hot. Sweat was rolling off people in buckets, and my son was supposed to stand up there, still in a tuxedo, in a line with the other groomsmen and hold it together while the ceremony went on. I found myself thinking "I hope everyone in the audience knows he has autism because this could end badly." But then the ceremony was over, and he had stood pretty much perfectly still the whole time. He went inside, found his date (another first) and walked her around the cocktail hour taking pictures and making sure she met every member of the family. Smiling and laughing the whole time. I was so surprised and so proud of him.
After an hour in that room, the reception started. He walked in and was announced into the reception with the bridal party, after waiting in yet another line to get in. The music was mellow at first, but then the party kicked into high gear. The music got loud and bass heavy. He took to the dance floor some with his date; they danced and laughed. They went to the photo booth. They enjoyed the party. About an hour and a half before the party ended, I realized he had left the table and wasn't anywhere in the room, so we went looking. He was in the lobby. He told us the music was just too loud so he walked out there.
As I reflect back upon seeing him in that lobby chair, still pretty happy but just doing what he needed to do, I realize it's a moment I'm immensely proud of him for on top of a day I was already immensely proud of him for. He had his limits pushed all day. He got through all the important parts. He stayed engaged for as long as he could. When he felt like he couldn't do it anymore he found a way to solve the problem all on his own. It was true autonomy.
One day I won't be here anymore, and that's a thought that's usually never far from my mind. Days like this, however, help to push that thought out of my head sometimes. Just for a while, my mind takes a little rest, and I have a little hope that he'll be OK when that time comes. These fleeting moments of peace of mind are a gift from him to me that he doesn't even know he gives, and I love him for it. I think now, what I need to give back to him, is to stop thinking so often that things could end badly.