Rae Anderson, Australian Paralympian With Cerebral Palsy, Models for Modibodi Underwear
---
Along with being a world class athlete, Paralympian Rae Anderson can now add modeling to her already impressive resume. Anderson, 19, has cerebral palsy and will be making her Paralympic debut next week in discus and long jump for the Australian Paralympic team. Ahead of this year's games, underwear company Modibodi has asked Anderson to be its first brand ambassador.
"We are super excited to have Rae represent our brand. She embodies our core pillars of confidence, empowerment and strength and she is the type of ambassador we believe young girls should be seeing on billboards and their Instagram feeds," Kristy Chong, founder of Modibodi, said.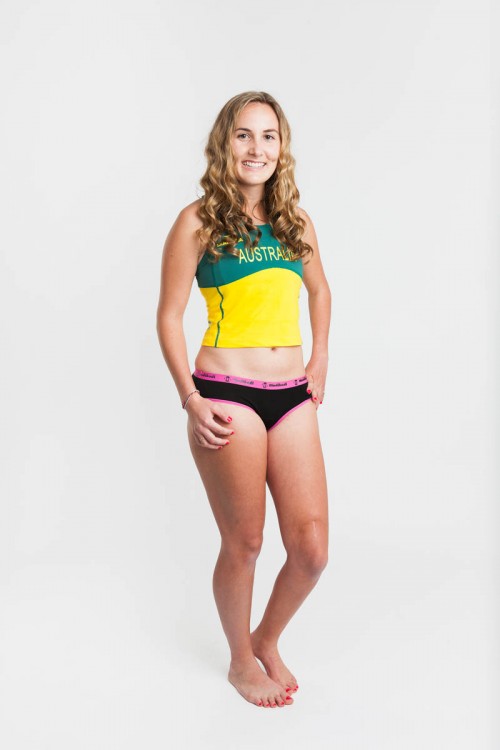 Modibodi is not your average underwear company. The brand makes absorbent and leakproof underwear in a variety of sizes including curvy and maternity. To promote inclusivity, the brand features its products on women of different sizes, ages and ethnicities – none of whom are photoshopped.
"We choose to use role models who represent empowerment and to use a diverse range of models in our marketing practices because ultimately we want to empower our customers to be their best and we want them to feel good about themselves, instead of comparing themselves to an unrealistic image," Chong said.
Anderson's Modibodi spread highlights the importance of featuring real people with disabilities in advertising and media.
"I'd like to think Modibodi chose me as an ambassador because of my values, my strength and my aspirations," Anderson told the company. "I believe Modibodi and I share a belief that anything is possible and any dream can be achieved. "