Atypical Travel Escorts Adults With Disabilities on Adventures
---
Hear Atypical Travel founder Peggy Koutas discuss this new travel agency on the Special Chronicles podcast show, SCP#186.
A new travel agency specializing in escorted travel adventures for young adults with disabilities is making a big impact on our community.
Take, for example, my friend Kari Winter of Downers Grove. This past June 20-24, she participated in a weeklong escorted travel adventure with Atypical Travel. This travel agency that was founded by Peggy Koutas. Peggy created this organization to help others, like Kari, have an opportunity to travel with their peers who have similar special needs, or "diverse-abilities" as Peggy says.
Prior to beginning Atypical Travel, Peggy was a special education teacher at Elmhurst College's ELSA program. The ELSA program is Elmhurst College's educational program for young adults with developmental disabilities. It was here where Kari first met Peggy.
Having been in the disabilities field for more than 35 years, Peggy was looking to take her teaching experience outside of the classroom to create travel adventures for her students with "diverse-abilities."
The idea to start Atypical Travel came about as she was "frustrated as a teacher to see all activities in school and my students were always excluded."
After taking about a year to develop the details of embarking on her own travel business, Peggy was ready to set off on her first adventure with her group of travelers.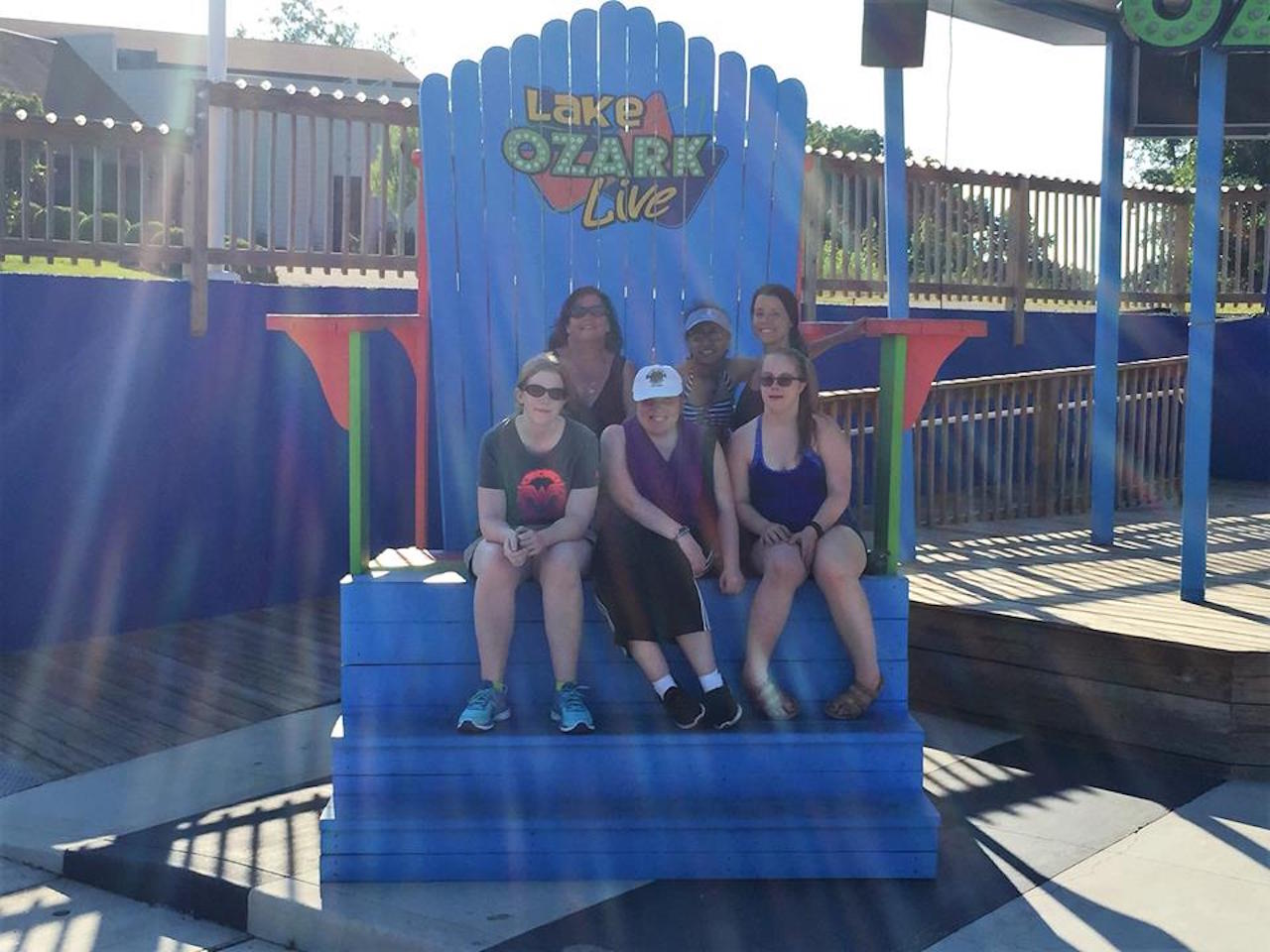 Kari stayed in touch with her teacher. Today, Kari is a traveler with Peggy's Atypical Travel agency. This past summer, Kari and a small group took off on an adventure to Lake of the Ozarks in Missouri.
"On that trip I went on I saw something called the Bridal Cave and took a tour of it," Kari told me. "The tour guide told us a legend story that went with it."
Atypical Travel is unlike any other escorted travel company. The group of travelers stays as a family. They rent luxury vacation homes, which give the travelers the opportunity for independence.
Atypical Travel "gave me an opportunity to travel independently," Kari said. Travelers like Kari have had an overwhelmingly positive experience filled with many memories.  Parents have seen an improved level of independence of their sons and daughters.
This autumn season, Peggy and Atypical Travel have plans to embark for the Florida Keys in October and internationally to Costa Rica in November.
Next year, the travel agency has adventurous plans to go to Utah, Colorado and even to take a cruise. In the future, Peggy hopes to create job opportunities for individuals with special needs who want to work in the travel industry.
This column originally appeared in the The Bugle newspapers.
To read more columns by Daniel Smrokowski, follow him on Special Chronicles.
Photo Courtesy of Facebook/Atypical Travel