KultureCity Creates Free lifeBOKS Program for Kids With Autism Who Wander
---
A troubling phone call from a mother of a child with autism in Kentucky left Julian Maha faced with a significant challenge. Her daughter, the woman told Maha, had wandered outside of their home and nearly drowned. She was concerned because she had already bought items designed to keep her daughter safe. Now, she was reaching out to Maha, the founder of the autism nonprofit KultureCity, asking if he could come up with something better.
Maha and his team went to work, trying to devise a kit that would help families in need. They began testing devices within the autism community in Alabama, where KultureCity is headquartered. "Our big thing was we wanted to provide some sort of tracker," Maha, whose son is also on the spectrum, told The Mighty. "We knew that a GPS device was the gold standard, but at the same time, from a cost factor, it was prohibitive to the families because a lot of them couldn't afford the monthly rate."
After months of research and experimentation, KultureCity began its lifeBOKS program, featuring four items designed to prevent children with autism from wandering off, also referred to as "eloping," and drowning. To help as many families as possible, KultureCity provides all lifeBOKS for free. (There is a $5 shipping charge, which Maha said is waived for families in need.)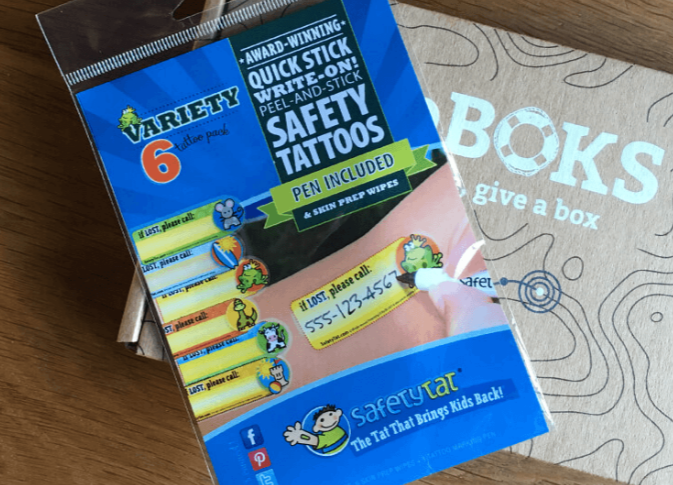 Each box contains a Joey Tag bluetooth bracelet, a tracking device with short-range GPS and no monthly fees; wireless door and window alarms, shoe tags with QR codes, which would allow first responders to identify nonverbal children, and SafetyTats, skin stickers that act like temporary tattoos and allow parents a waterproof way of making sure their kids carry emergency contact information.
Now in its eighth month, KultureCity's lifeBOKS program has provided boxes to approximately 1,200 families. "We've prevented 33 drownings so far," Maha said. "We never want a child to drown on our watch."