November 16, 2016
When I Felt Like I Just Had to 'Try Harder' Before My Autism Diagnosis
---
People were, and are, magic to me. I was always utterly fascinated and compelled by their rhythm. I've always felt a little out of step or out of beat with their seemingly coordinated synchronicity. They moved as one, knew how to laugh, what to say and when to say it, how to hold you with their eyes, their hands and arms, and walked with direction and assurance. I didn't.
Around 15, I became depressed and just did not want to be. It took a long time, through therapy (my godsend), to learn to cope with those heavy feelings in a healthy way. I still struggle many times, but at least there's a struggle. I have a tendency to keep feelings and thoughts, good or bad, bottled up, and have never been good at releasing them. It wasn't until just last year when I began expressing myself more with my words through art and my writing. We're told to express ourselves so we can make connections and grow closer to people. So, as difficult and frustrating as it was, I began vocalizing those bottled-up emotions and thoughts. However, I found I was feeling more disconnected, and that distance between myself and another person that was supposed to shrink only grew. Not one person I knew was hearing, seeing or feeling things the way I was.
All through my life I've always been teased for being "weird," which I believe was and has always been a term of endearment from loved ones, so I didn't mind it; now it was beginning to stab. I used to get teased for what I now know is stimming. I've always had a sensitivity to light and touch. Every hug and handshake left an echo on my skin, and I didn't know how to explain that feeling to others as an explanation for my instinctual habit of recoiling when presented with open arms or as hands were thrusted in my direction. I didn't like seeing the hurt on family members' faces or confusion on a stranger's face at what they perceived as my awkwardness or rudeness. When in a social setting surrounded by all the separate conversations and background sounds, lights, smells, etc., I didn't know how to describe what felt like Pop Rocks underneath my skin, or the overwhelming anxiety and exhaustion that followed. My therapist decided it'd be a good idea to get reassessed because she feared there was something missed in the original diagnosis a previous doctor conducted (which said I had major depressive disorder, ADD and anxiety disorder).
This summer, I was diagnosed with autism spectrum disorder. It's taken a couple of months to sit with it and process it. I am who I've always been, except now I have a diagnosis that answered so many questions about me from childhood up to my now nearly-25-year-old self. I had always just figured everyone felt and saw the world as I did, but that I sucked at life and they were really good at it, so maybe I was just a bad person and should try harder. Believe me, it's a good weight to have off your shoulders.
I'm not the best writer. I have trouble getting the words out (vocally and on paper), but I do love to write. I have found photography and painting, or what I call doodling on canvas, to be most helpful in expressing what I can't verbally express. My "paintings" are my shadows. They're sort of the silly, sometimes sad or serious private bits wedged in somewhere in my mind. About half of my paintings have been done in the middle of the night on nights I can't sleep. I paint and then I can write; and when I can write, then I can sleep.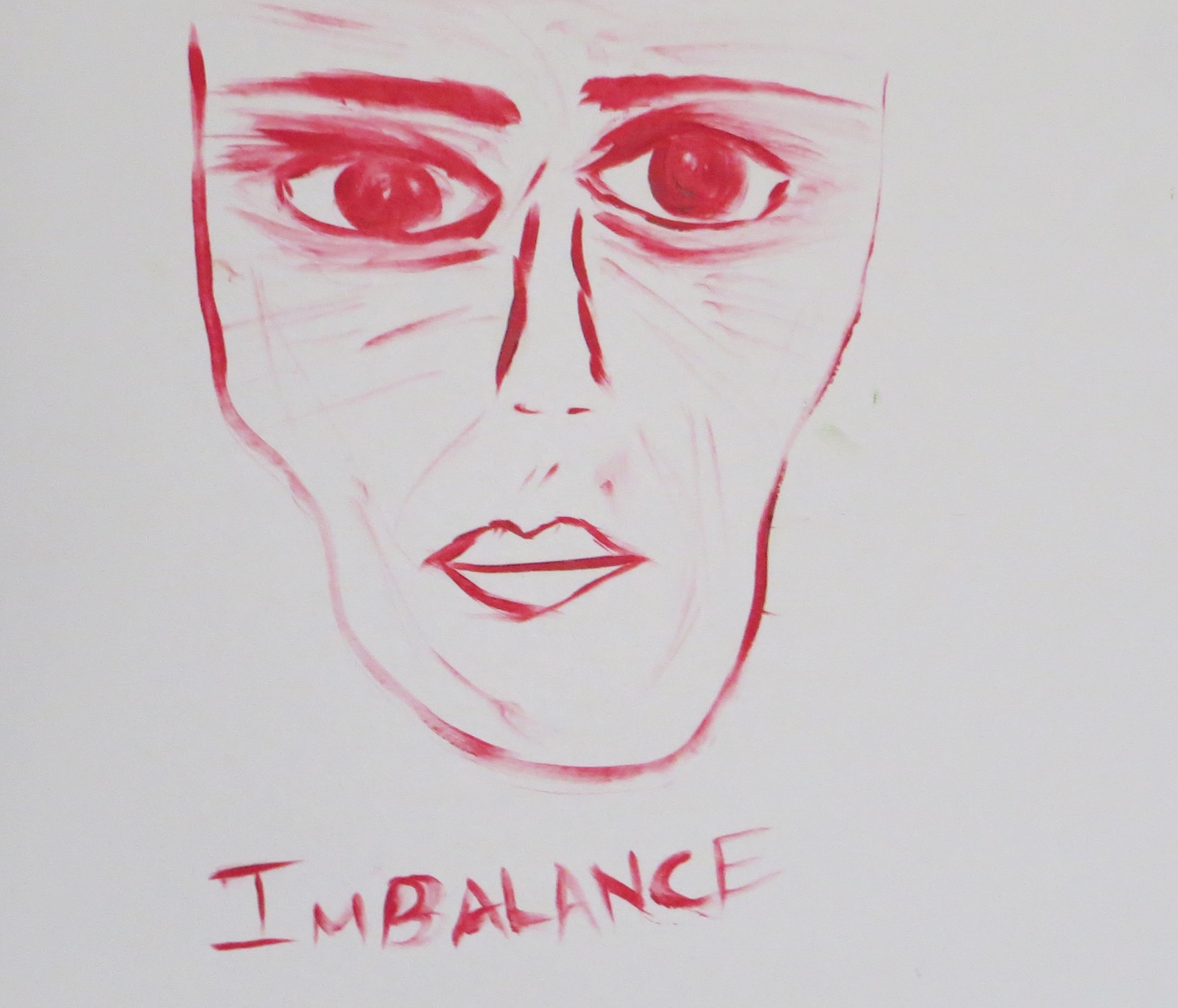 If I was a better painter, maybe I could paint exactly, image for image, what was in my head so I wouldn't have to bother with writing, and would then earn respect for myself and buy better quality paintbrushes. Until that day, I will stick with the cheap paintbrushes and struggle with the words. But at least with every frustrating moment there is relief, now that I know why the struggle exists.
We want to hear your story. Become a Mighty contributor here.
Photo at the top via Thinkstock Images