I'm an Autistic Author. This Is the Story Behind My First Children's Book.
---
A few years ago, I was in my ramshack of a studio apartment in downtown San Jose, California, when I got a call around 7:00 p.m. It was my mom, babysitting my 2-year-old nephew Atticus, who apparently wanted me to tell him a story. Now, being that I have no children of my own and only had a girlfriend, meaning no kids were in the immediate future, I didn't have any children's books in my place. But I didn't want to be a disappointing uncle, so I whipped up a story off the top of my head and told it over the phone, surprisingly managing to make it coherent and with a progression that made sense. A few days later, I found myself mulling over the story and the suggestions from friends and family I got and decided to try and make something of it.
It would later be known to the published world as "The Fire Truck Who Got Lost."
First off, I'd like to make something clear right off the bat. From its initial improvised telling to the published page, very little changed. Sure, some sentences were changed and I came up with new names for the trucks, but everything else was pretty much the same. Barnabus got lost and found the same way, there were always four bigger trucks with a big dalmatian, and the final words were always the same. Not sure what this says in the long run, but it's something I wanted to mention.
I knew it had potential, so I had to think about the art that would make this a classic, and I could only think of one person I wanted to do this: my college friend Amber De Joya. Amber and I had known each other for six years and were roommates for a few of them, throughout which I became acquainted with her amazing skills as an artist. I showed her the story, and she fell in love with the cuteness. One contract and business plan later and we were ready for the sketches that would become her adorable works of art.
There's a common misconception that goes around about how "art and making pictures are easy." Let me tell you, that's not remotely true. Amber and I went back and forth for at least a year, tweaking the art to get it right and compromising between the creator's vision and the artist's interpretation. I also had quite the tightrope to walk since I was now my friend's boss and I didn't want to do anything that would damage our relationship. I've been abrasive and sometimes insensitive in the past (a part of my Asperger's syndrome), and I wasn't going to repeat that mistake on my first big project.
On top of that, there was a lot of external hurdles to jump over. Amber had to move to a different house, we had to make the switch from hand-drawn to digital because of space and supplies, and the format we drew for didn't work for self-publishing. Yeah, most of those two-page spreads in the book were supposed to each be its own page. Actually, I think this way turned out better.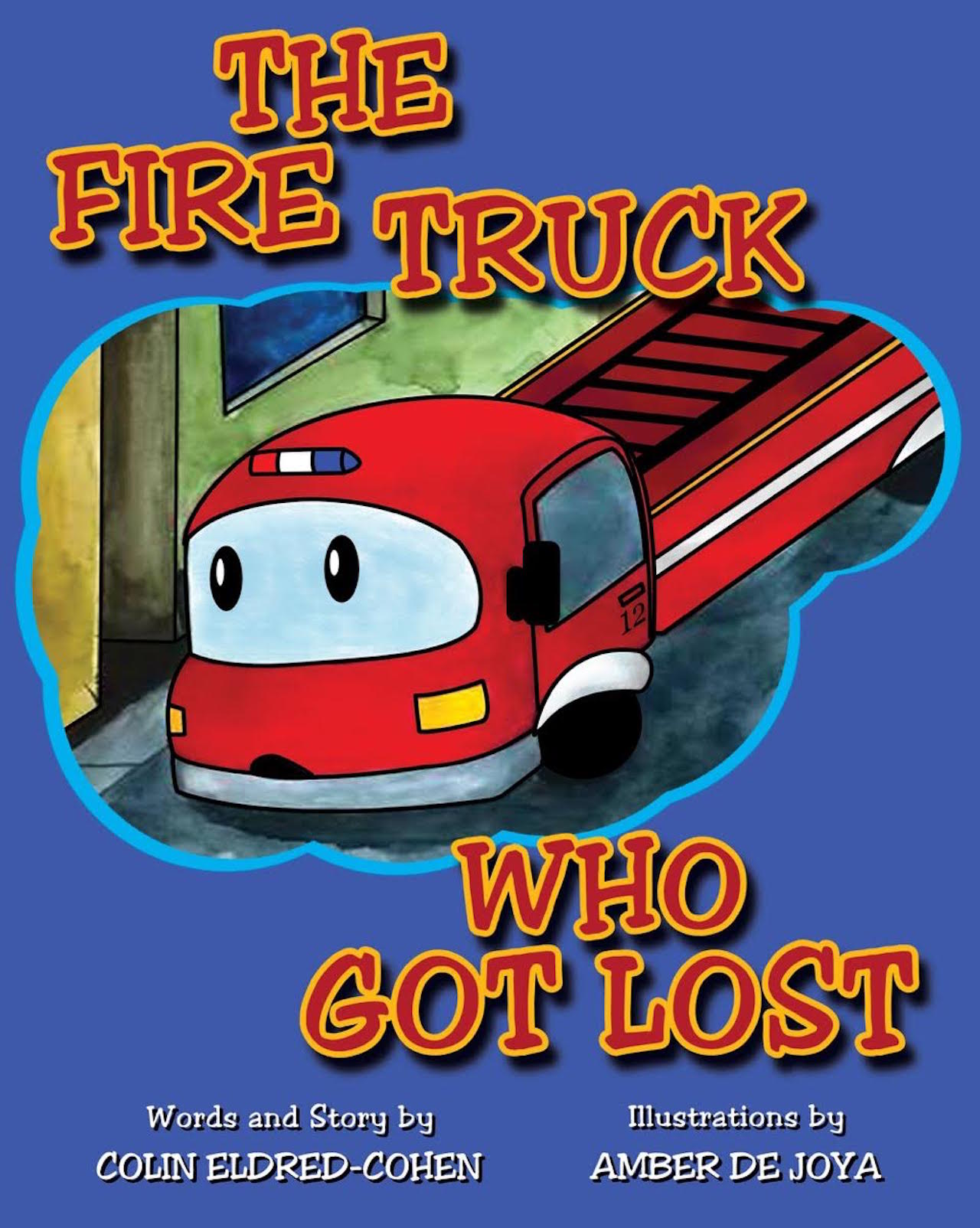 Eventually, more than a year of this labor of love later, we finally had all the artwork done. We just needed to turn it into a book, and for that, we needed money. As I mentioned before, we were going the self-publishing route, so to get the money for that, we turned to the world of crowdfunding. With a budget plan my father Donald Cohen and I made and a video shot by my step brother Armando Aparicio, we made a campaign on Indiegogo to try and get $2,000. By the end of the campaign, we had over $6,000. I was so floored. I was simultaneously excited, proud, and scared from all the attention. No turning back now. It was time to make this happen.
Finally, to help construct the book, we turned to a man we found on Craigslist named Gordy Grundy (no relation to the DC Comics villain Solomon Grundy). He helped us construct the book and put it together, guiding us through the world of self-publishing. While that was going on, the marketing began, and by marketing, I mean myself and everyone who worked on this telling everyone they knew on social media to buy the book and tell their friends and family.
Sure enough, it felt like no time at all before my first official book (and Amber's first official paid gig) was released to the world. What started as a dream became something that people could actually buy and share with their loved ones. Even more surprising, they liked it! I heard from friends, family, and Amazon reviews about how much parents and children enjoyed and connected with the book. This wasn't just my parents telling me I was talented because they were my parents; it was actual confirmation from the world that I had done something good.
Even today, the reality of it all is still barely catching up to me. It's still hard to believe the same kid who spent summer after summer unable to get a job is now a published author whose works actually touched people. I can't thank everyone enough for helping make this dream a reality, and I hope I never stop writing. I'm not "just an autistic kid," like I thought I was, anymore; I have climbed a freaking mountain. To all the creatives out there, on the spectrum or not, keep pushing forward. The climb to make the most of your talent is a hard one, but it's worth it, especially when you don't get there alone.
If you want to buy "The Fire Truck Who Got Lost," you can find it on Amazon or The Art of Autism. To find more works from my amazing artist Amber, visit here.
We want to hear your story. Become a Mighty contributor here.