April 5, 2017
Thank You 'Sesame Street' for a New Character on the Autism Spectrum
---
My son, Leo, has been drawn to "Sesame Street" and its cast of characters from an early age.
Before autism trickled into our existence through his diagnosis.
Before the influx of new therapies.
Before the beginning school.
The show seems to be a comfort through the ups and downs of learning how to navigate his way through a world that isn't always understanding, not only of the challenges he faces, but his extraordinary gifts as well.
Through it all, "Sesame Street" has been there, gently cradling my boy through each step of this journey. The show seems to serve a purpose expanding far beyond the realm of simple entertainment. It is the anchor that to me secures so much of what Leo holds dear — a constant source of joy and comfort he can turn to on days that aren't so sunny. A beautiful place that gives Leo and perhaps many other children the opportunity to see the world as it should be: a haven of kindness, inclusion, and love.
Big Bird, Zoe, Cookie Monster, Elmo and the rest, are now firmly embedded into our family.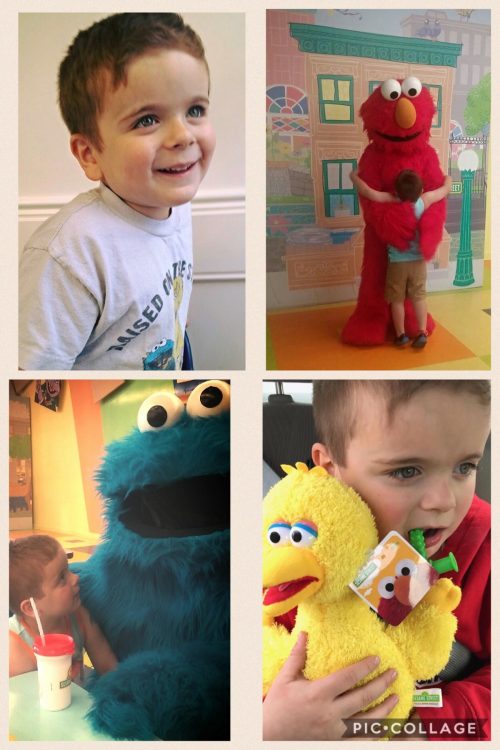 And with the addition of its newest resident, Julia, the show's first main character with autism, I am hopeful "Sesame Street" will continue to broaden its scope of who they are able to reach, and the lives they can touch through this powerful medium.
Thank you PBS and "Sesame Street" for continuing to promote diversity and inclusiveness — and for showing Leo that he, too, is worthy of being represented, respected, cherished and loved.
Follow this journey at My Life With Leo
We want to hear your story. Become a Mighty contributor here.